Following the line of their unique exhibiting style, San Francisco's Gauntlet Gallery is ready to host two exhibitions starting today. Triumvirate is the name of the group show featuring ten artists, each producing a set of three works to be viewed as a mini-series, while Speculative Hunting is a solo photography exhibit by Mako Miyamoto, guest curated by Sven Davis.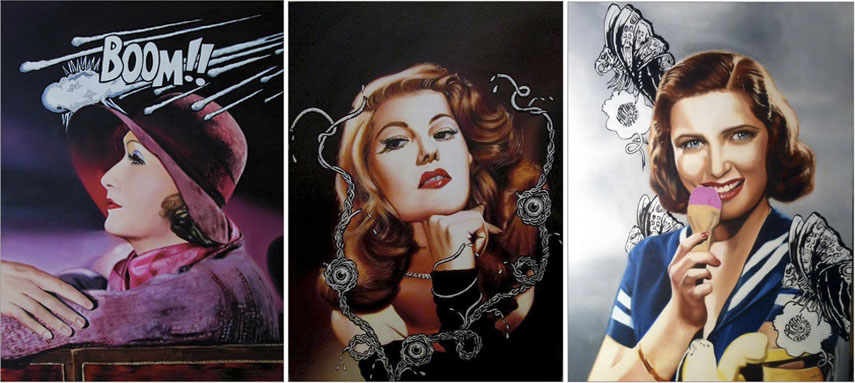 The Artists of Triumvirate
Some of the ten names chosen for the Triumvirate group show could be found on the exhibition posters of previous shows at Gauntlet Gallery: Akira Beard, Phil Noto and Rebecca Adams, for instance, also participated in 12x12 Exhibit, finished on April 18th. Adams is also featured in The Moleskine Project at Hashimoto Contemporary with Graham Currin. To complete the list of Triumvirate artists are Alex Garant, Fab Ciraolo, Jason Bryant, Justin Kane Elder, Roland Tomayo and Sam Lamott. Each of them created a project of three works, meant to stand alone as individual pieces, but at the same time belonging to a conceptual unity within a series. While for some works, the artistic connection is evident, for others, the viewers are invited to create one themselves. The displayed works will consist of paintings, digital works and sculptures dealing with a variety of topics: abstract and realistic portraits, surreal landscapes, re-invented iconography and pop culture references.

Speculative Hunting of Mako Miyamoto
Stirring up the artistry of the medium will be Portland-based Mako Miyamoto with his photography. His series Neon Werewolf goes inside the world of pop culture, using the disguise of its icons. Featuring many familiar scenarios and contexts, all carefully planned and storyboarded by the artist, the project introduces incognito human characters in an artificial world, exploring emotions and their expression through masks and body language. In this proper cinematic and humorous endeavor, Mako Miyamoto allows his protagonists and collaborators to improvise and add their own signature to the story. The exhibition in San Francisco will feature 20 photographic works, each available in two physical and edition sizes. Polished and well executed, the images seem to be frames taken straight from a '90s movie, making the viewers want to know more about the whole story. Mako Miyamoto was born in Oregon in 1980. His photography has been featured in publications like the Huffington Post, ABC News, Daily Mail and New York Daily News, amongst others.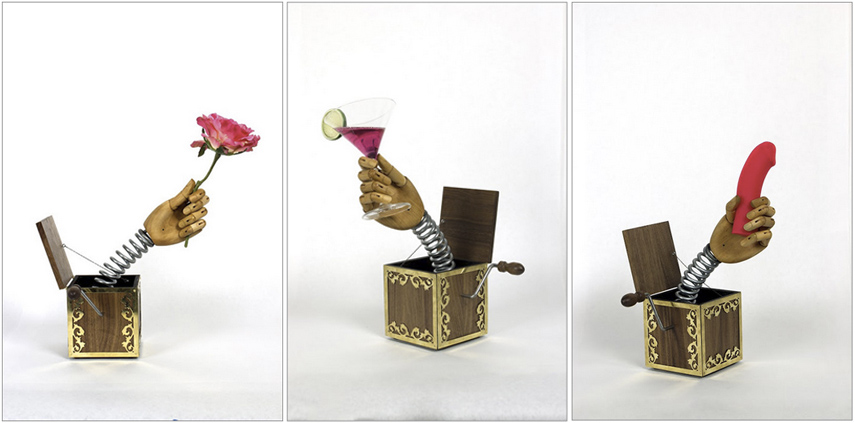 The Exhibitions at Gauntlet Gallery
Gauntlet Gallery opened in 2012 and has developed a recognizable reputation in organizing events and presenting both emerging and established artists of specific creative approach. Both of these exhibitions open today at their space in Tenderloin District in San Francisco, USA. Triumvirate and Speculative Hunting: A photography exhibit by Mako Miyamoto, will be on view until May 16th, 2015. Mako Miyamoto and the artists of the group show will all be present at the opening, set for April 25th from 7.30pm until 10pm.
For more exhibitions, sign up for My Widewalls!
Featured images in slider : Mako Miyamoto.
All images courtesy of Gauntlet Gallery, San Francisco.