The generation of artists that emerged on the British art scene in the late 1980s brought a number of figures who became some of the leading contemporary artists today. The one who stood out for his exploration of historical art and the issues of authenticity, identity, and authorship certainly is Gavin Turk.
Throughout the three decades of his sculpture-based practice, he managed to construct a recognizable aesthetics by incorporating and combining imagery from popular culture and history. Among Turk's memorable works are his sculptures of Jean-Paul Marat, Sid Vicious, and the Marxist revolutionary Che Guevara, as well as a series of public works.
Alongside his artistic practice, Turk is also actively socially engaged; together with his partner Deborah Curtis he runs The House of Fairy Tales, a children's arts charity based in London, and is an active spokesman of certain political issues.
In 2018, the artist was arrested along with the eighty others for participating in the occupation of five bridges in London co-ordinated by the Extinction Rebellion, a movement advocating climate change awareness.
Very moved by their ideas, Turk felt inspired for his recent series of works that are about to be on display at Reflex in Amsterdam. Namely, the artist already explored the issue of waste through his work, so to a certain extent this exhibition is a result of a continuation. However, with recently produced watercolors, painted bronze sculptures, and large silkscreen prints, he further questions the environmental consequences of human behavior and consumerism. Turk stated:
Climate is increasingly becoming a vital subject for artists as they hold their mirrors up to society. Being arrested was like laying down a marker, and enabled unity with movements such as Extinction Rebellion - to wake up politicians to the undeniable evidence that humans are responsible for a dramatic change in the world's ecosystem - and together to do something about it.
The aim of these works is to examine new paradigms of value. The objects featured on the watercolors show the curves, hollowness and the light reflecting the effect of single-use plastic, while the bronze sculptures mimicking found objects underline the interaction with the humans and way they are being looked at by its users.
Letting Go will be on display at Reflex Amsterdam from 19 October until 6 December 2019.
Gavin Turk was kind to answer a couple of questions regarding his standpoint and the creative process in a brief, yet exciting interview below.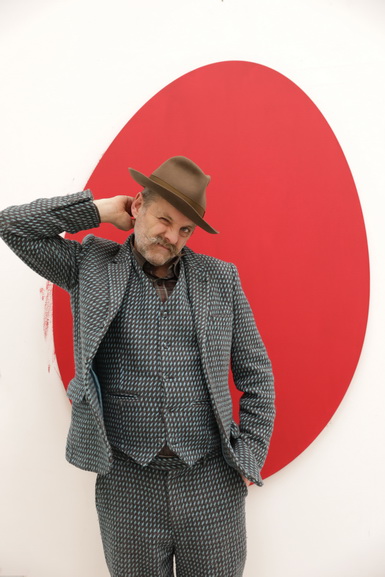 Gavin Turk the Artist vs Gavin Turk the (Socially-Engaged) Person
Widewalls: Your artistic practice is, in general, focused on the omnipresent issue of originality in the art (expressed through human-size wax sculptures featuring yourself acting as a pop icon), while the upcoming exhibition will focus more on the environmental issues. Is there a connection and does it literally indicate the dichotomy - nature as an original and waste as a fake?
Gavin Turk: There's an odd relationship here with terms "originality" and "fake". It is more effective to look at the role art has in questioning ontological problems using forms of illusion, pictorial representation, and narrative structures. Art can enable an audience, assisting in communication about life and nature itself.
To put it another way, through fakes the audience can come to know the reality.
Widewalls: You were quite active within the Extinction Rebellion movement whose ideas definitely inspired you to create new works. Can art communicate social and political upheavals in a world fragmented by social media, click baits and media spins?
GT: The Extinction Rebellion movement is very aware of the way that social media exposure and good looking thought-provoking graphic design and art performances does really help communicate their message to promote governmental change in three ways: 1. Tell the truth. 2. Act to reduce greenhouse gas emissions to net-zero by 2025 and 3. Create a citizens assembly on climate and ecological justice...
There is a separation between Gavin Turk the artist and Gavin Turk the person but artistic inspiration comes in from both sides. Art history and art precedence affect my work in much the same way that live and unexpected daily occurrences can.
Art for me, however, is a sign of the times it's more of a reflection. Social and political upheavals need to sequester art to their aims.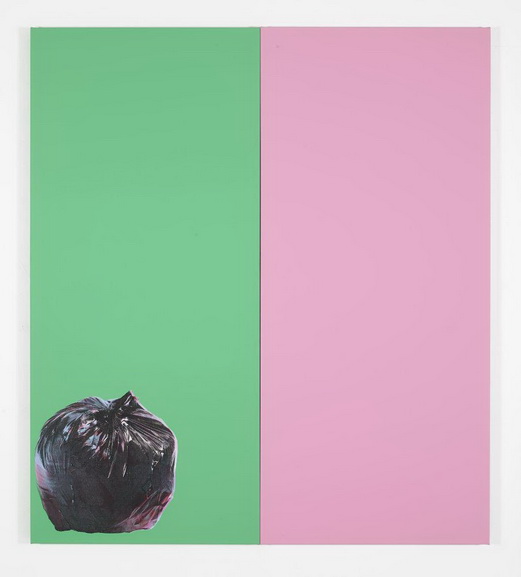 About The Recent Works at Reflex Amsterdam
Widewalls: Are the recently painted bronze sculptures, watercolors, and large silkscreen prints, to be perceived as sort of abstracted everyday crime scenes indicating that our reality has become plastic?
GT: Currently, it seems so ironic that just at the moment that plastic has become so globally ubiquitous there is irrefutable scientific evidence that its actually having a disastrous effect on the health of the planet and everybody must try to limit their plastic consumption.
Widewalls: The impression is that by bringing to light the environmental issues you wish to speak about human nature and the way it's going backward?
GT: When I was born 50 years ago, there were 3.5 billion people on the planet and now its over 7.7. We live in an incredible human period where the affect of humans on the planet ecosystems are starting to show; the problem is that this starts to impinge on human freedoms, behavior and even rights to some degree.
But I'm not advocating the attempt to go backward, but move forward with the best lessons learned from the past.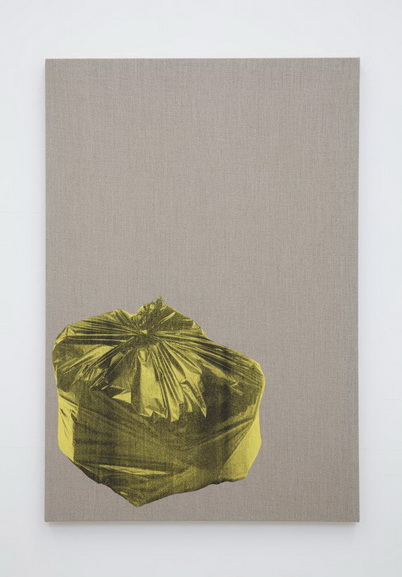 The Future
Widewalls: What kind of actions do you consider useful for raising consciousness regarding the climate crisis?
GT: Setting up various educational forums?
Widewalls: What is your perception of the art world at present?
GT: Currently, the art world is very slowly waking up to the idea that it needs to be part of the solution rather than the problem. Artists need ever more sophisticated representation as a few private individuals dominate the space for showing art, but maybe this is just a reflection of society as a whole.
Widewalls: What's next for you?
GT: I'm researching how to internationally transport works of art around the world and looking hard into all the processes that I use in the studio to check their ecological viability.
My work is still in a process of evolution and continues to try to communicate my search for values and truth.
Featured image: Gavin Turk - Water Bottle Bottle (11), 2019. Courtesy of Gavin Turk and Reflex Amsterdam.