As we are already deep into the summer, this period can often be very slow and quiet for the gallery scene. For this reason, galleries often curate summer group shows bringing their rooster together. These exhibitions can be an excellent opportunity for both gallerists and collectors to revisit several artists at once, review their curatorial value and purchase works at good prices. GCA Gallery is organizing an interesting group show that will feature eleven artists represented by the gallery. The show will feature Alias, ARDPG, C215, Ender, Etnik, Gilbert1, Katre, Kurar, Orticanoodles, Pimax and STeW. All of these creatives are prominent names in the world of street art and they will be presenting their latest works.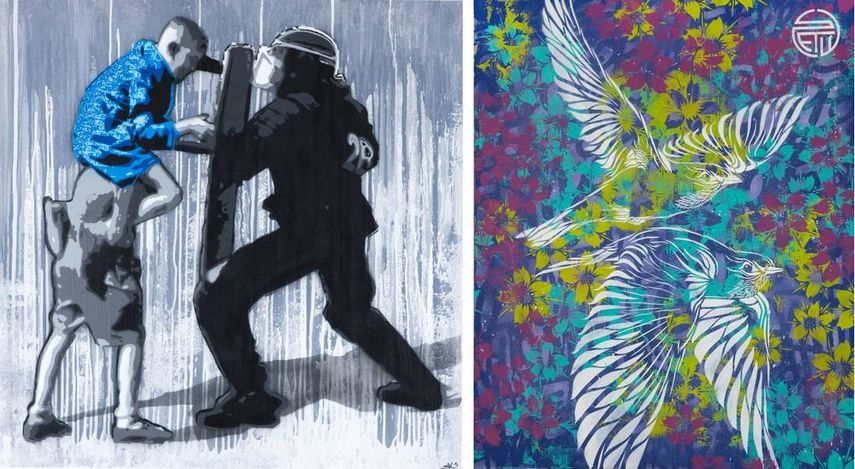 Alias, ARDPG, C215, Ender and Orticanoodles
Cleverly using geographical advantages of urban locations, the German street artist Alias creates stencils that deal with political and economic fluctuations, social development and contemporary human rights situations. ARDPG from France creates witty and funny works that engage with those who pass by in a clever way. Being active for more than 20 years, Christian Guémy aka C215 is a long-time prominent figure in the graffiti and street art scene. His favorite subject is portrait as faces carry universal messages that everybody understands and is touched by. The French creative Ender uses mostly stencils and paste-ups as he sees their destruction as a part of the artistic process. The stencil is also the main technique for the artistic duo Orticanoodles composed of Wally and Alita who are involved in various guerilla actions in the street.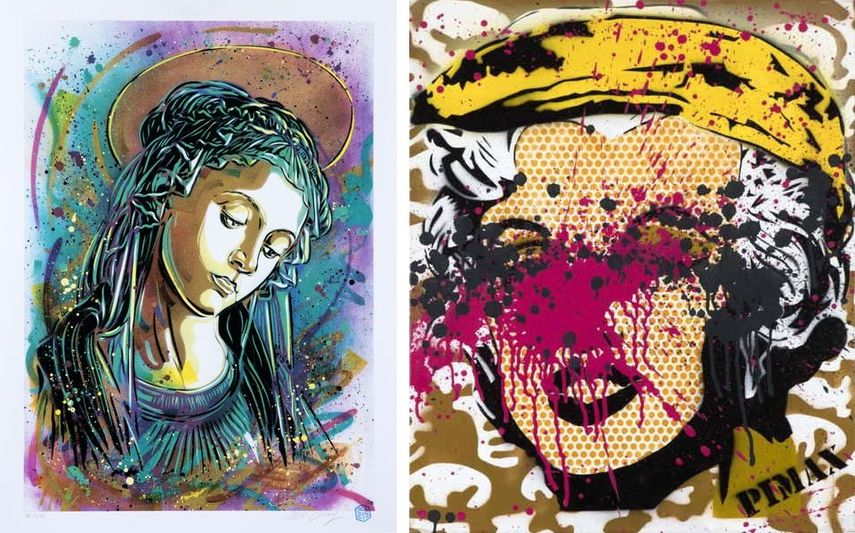 Katre, Kurar, Etnik, Pimax and STeW
The French artist Katre explores various themes of urban life such the ways cities change, the urbanization process, and the chaos a city can create and his works are inspired by abandoned buildings. Similarly, Kurar deals with complex social issues such as post-urbanization, climate change, terrorism, and violence in local and global terms. Etnik creates works with a great sense of balance and composition with vivid colours and geometrical objects. Pimax is involved in street art, graffiti and sculpture and his works are often controversial and provocative. Finally, STeW from France is best-known for his Japan-inspired artworks and mural created all around the world. He mixes various techniques such as digital technology, screen printing and collage.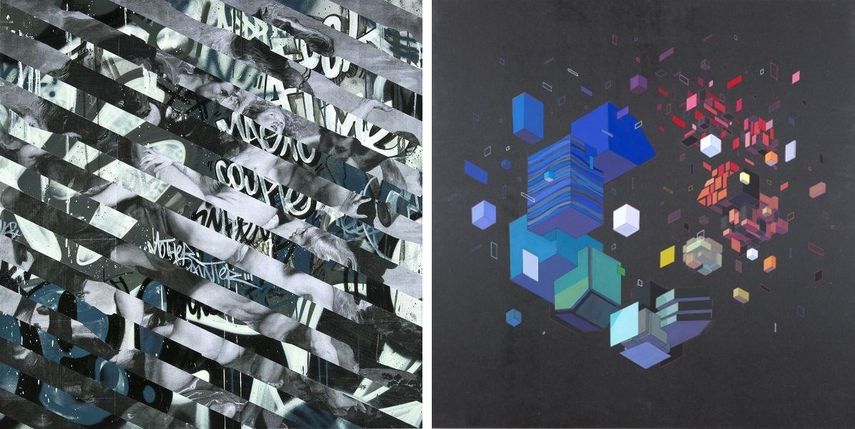 Summer Group Show at GCA Gallery
Located in Nice, GCA Gallery is dedicated to presenting the most influential French and international urban artists working within fields of graffiti, street art and low brow. As the first gallery of its kind in Nice, it seeks to open up a new market on the French Riviera and we believe that art is the way to overcome many of the recent hardships the citizens of Nice had to endure. The summer group exhibition will be on view from August 11th until September 17th, 2016.
Featured images: ARDPG - Versus Magic Couple, 2015 (detail); KATRE - K-Malakoff purple, 2015; GILBERT1 - Assemblage sur palette # 01, 2016. All images courtesy of GCA Gallery.