Four peculiar friends arrive in Asia for the first most comprehensive presentation of their work there, which will survey one remarkable artistic production over the past two decades. The Gelitin collective, consisting of artists Ali Janka, Florian Reither, Tobias Urban, and Wolfgang Gantner, will have their mega-mini-retrospective hosted by Galerie Perrotin's Hong Kong outpost in celebration of a multimedia practice oozing in humor, spontaneity, child-like naiveté and blatant sexuality. From performances and documentations of happenings to the iconic series such as Mona Lisa and Falling Sculptures, the show will once again invite the visitors to participate in this journey in order to enjoy art from a whole new perspective.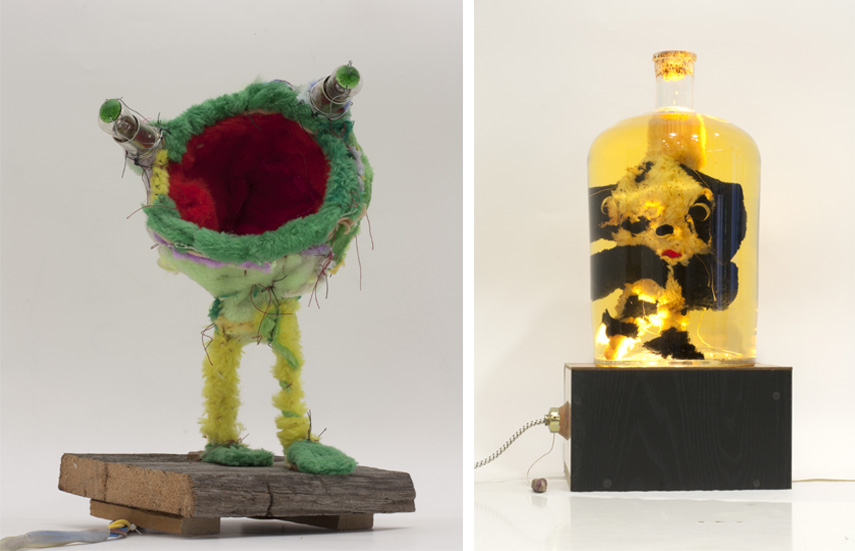 Gelatin Gelitin Gelintin
When it comes to Gelitin, we expect nothing less than a spectacle of different points of view that are united in a witty commentary on society and its status today. The mega-mini-retrospective, entitled Gelatin Gelitin Gelintin, will feature the rather famous Mona Lisa series which, you'll guess, pays homage to one of the world's most famous artworks. Of course, the Gelitin version is, in fact, nothing like the original, but it is rather a plasticine-made, warped interpretation of it. While looking at it, a viewer is faced with a different perception of an iconic image, an image different that the one residing in their memory. Also on view at Galerie Perrotin, there will be the series of Falling Sculptures, and they're exactly what their title says. Placed on top of a custom-made pedestal, these pieces literally fall to the floor when a lever affixed to the bottom gets pushed. Will you voluntarily break an artwork within a respected institution? Gelitin are offering such chance.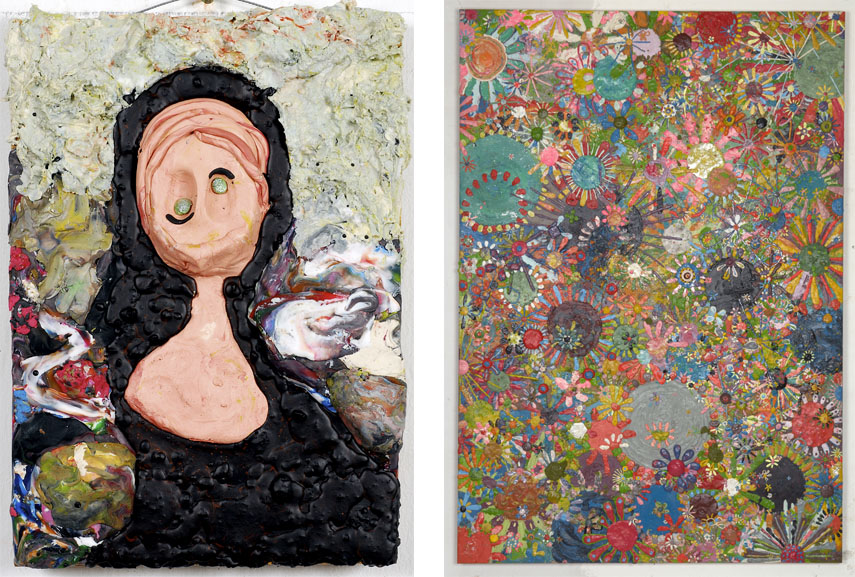 Anticipating Relational Aesthetics
The splendid display of Gelitin artworks, however, does not stop there, as we also have the 1999 Operation Lila, a project which investigates the relationship between hospitals and children. In a very dark room, there will be a row of lit jars, which contain eerie stuffed animals immersed in oil by children themselves, in order to understand and reinterpret the physically complex process. An important part of the exhibition is given to short videos and a screening of Gelitin's newly released documentary entitled Whatever Happened to Gelitin created by Angela Christlieb. The work recounts some of the most notable performances by the group, including the most important one to date, titled The B-Thing, which will also be on view. The visitors can also watch the performance which took place on the World Trade Center's 91st floor in 2000, when Gelitin took out a window and placed a self-made balcony on which they stood for a little while, just minutes before sunrise.
Video Trailer - Whatever Happened to Gelitin
Gelitin at Galerie Perrotin Hong Kong
Gelatin Gelitin Gelintin, an exhibition of works by Gelitin, will be on view at Galerie Perrotin in Hong Kong from July 7 until August 20, 2016. The media preview is scheduled for July 7, from 5pm till 6pm, while the opening reception will take place between 6pm and 8pm. The price range of the available works exhibited in the show is € 4000 ~ € 60 000. Please be advised that certain parts of the exhibition are not permitted for viewers under 18 years of age.
Featured images in slider: The group portait of Gelitin "Boring island", Sweden, 2009. Photo © Gelitin; Gelitin - Nellanutella, 2001. Lambda c-print, 29 1/2 x 19 11/16 in / 75 x 50 cm;  Gelitin - The B-Thing, 2001. 1 of 7 lambda c-prints, 15 3/4 x 23 5/8 in / 40 x 60 cm. Photo © Gelitin; Left: Gelitin - Mona Lisa, 2007. Textile, metal, 51 15/16 x 25 9/16 x 33 7/16 in / 132 x 65 x 85 cm. Photo © Lena Deinhardstein / Right: Gelitin - Hermano mayor hermana menor, 2015. Pencil on paper, 15 1/2 x 11 11/16 in / 39.3 x 29.7 cm. Courtesy of the Artists and Galerie Perrotin.