Another father figure of the European urban art is coming to the Kolly Gallery in Zurich, in the form of Gen Atem, the sole representative of both Zen philosophy and street art. His vast oeuvre stems from the early 80s New York scene, but it transcends the creative process through expression and contemplative meaning. The show at Kolly Gallery is entitled Meditated Vandalism and it opens on July 10 to remain on view through July 31, 2014. The very title of the show reconciles the two essential traits of the artist - his vandal past and his zen present.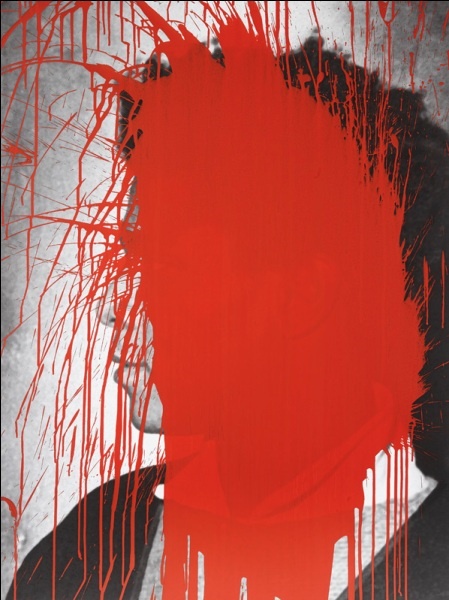 Namers
One of the latest series of Gen Atem body of work is Namers, through which he pays homage to figures and role models of his artistic origins. We can find pieces named Rammellzee or Futura, Afrika Bambaataa and Basquiat, all who have served as foundation for the contrasting pieces of the Swiss artist. However, through the splattering (this would be some form of dripping) process, the artist covers their black and white photographic portraits with bright red, annulling their features. By canceling their physical recognizability, Gen Atem actually elevates the spiritual personas of his idols into the domain of inspiration, giving them deeper and more wholesome significance. It's a form of ascension through destruction, a process similar to a degree with the very basic tagging actions. It will be exciting to see Gen Atem's pieces at Kolly Gallery and what the legendary artist prepared for this new meditative show.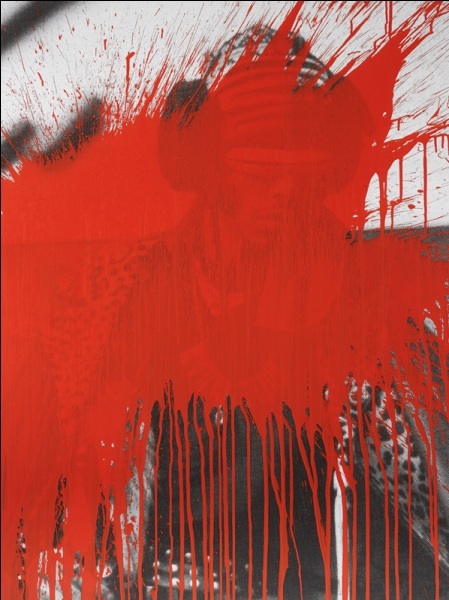 Gen Atem Beginning
Gen Atem, once known as Gen-U-One, is a Swiss street artist active on the global scene since 1982. He is one among the first artists in Europe who started doing graffiti, while acting as a DJ and Breakdance artist during his first years. The start for Gen Atem was similar to the start of all the great names of street art - he began spray-tagging in the subway, on walls and around urban areas. The mid 80s got him to New York, where he met the Old Skool legends of the art, including Phase Two, Futura, Noc167, Dondie, Seen and Rammellzee. He became particularly close to Rammellzee, who mentored the young Gen Atem through collaborations from 1986 to 1994. During this collaborative period, the young creative did several performances and exhibitions in New York and Amsterdam.
Zen and Graffiti
The focus of Gen Atem started turning toward the more philosophical realms, as he delved into historical and conceptual examination of a tag or a name, linking it to identity problematics. Seeking answers to his inquiries, he immersed himself into eastern culture, embracing Zen Buddhism as his path. A general term describing the concept of his art is 'Nama Rupa', meaning 'Name and Form', which encompasses subjects such as spirituality, identity, appearance, form and emptiness. Serving as a monk in a Zen Buddhist monastery, Gen Atem adopted stylistic trait of Japanese calligraphy and aesthetics.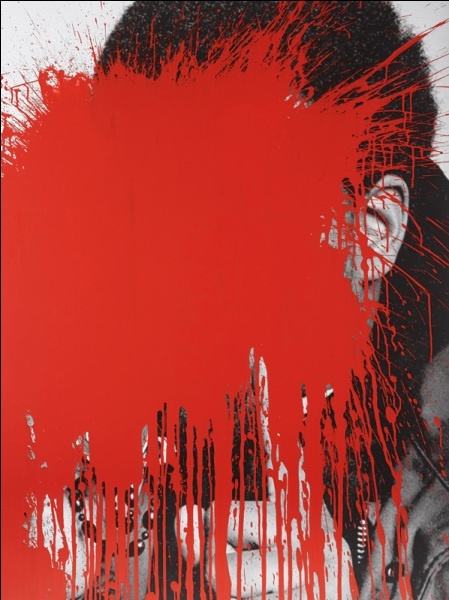 Gen Atem Vandalism
Meditated Vandalism is the term coined by the artist himself in the attempt to describe his visual philosophy. Exhibitions and performances he had span over the continents, including cities of New York, Amsterdam, Paris, Zurich, Istanbul and Tokyo.
Besides his creative nature, Gen Atem is also a Zen teacher and he published a book titled "The Four Noble Truths, An Introduction to Buddhist Philosophy and Meditation". He is the leased of two artistic groups and his work enters the musical domain as well, with his 2014 solo album 'Not Here'.