A legend in the history of the European street art scene, Gen Atem is famous for his graffiti, music and books. Now, Zurich's Kolly Gallery will host him in a solo show, curated by Miriam Bossard, and will also present a new monograph of his artworks, exhibitions and history between the years of 1982 and 2016. Aside from his pieces, on view there will be collaborative works with dozen other artists, as Gen Atem expands on his own concept of Meditated Vandalism once again. What can we expect from one of the greatest urban artists of our time, who spent seven years living as a monk? The Swiss will definitely give us a show to remember and a book worth having.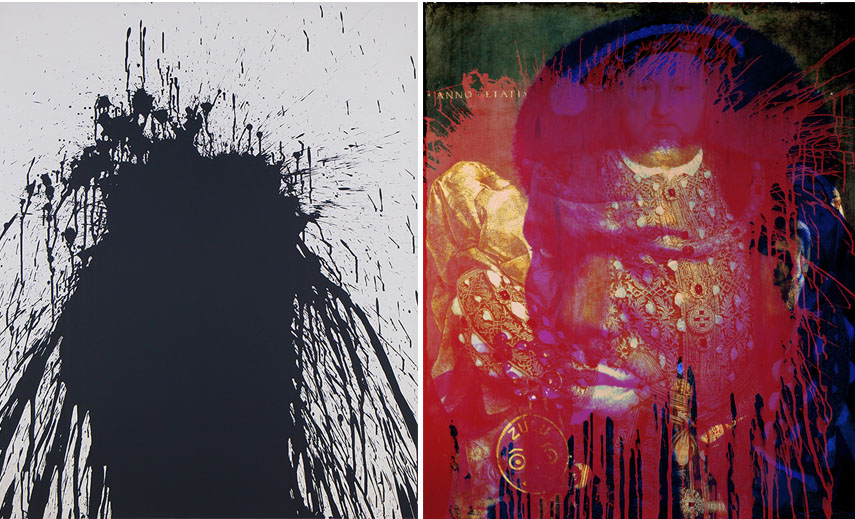 The Legend of Gen Atem Graffiti
The artistic journey of Gen Atem, aka Gen-U-One, started back in 1982, when he was working as a DJ and a break-dancer. From Switzerland he went to New York, where the underground scene was just flourishing. There, he met some other legendary Old School individuals who would come to define his career, such as Phase Two, Tondi, Seen and most importantly - Rammellzee, who mentored him. In-between spraying subway cars and walls in public spaces, he collaborated with Rammellzee, particularly from 1986 till 1944, when their relationship was most intense. During that period, the two realized several art performances and exhibitions in New York and Amsterdam. He then found himself a part of the "name writing" style, as he helped expand and develop the concepts of identity.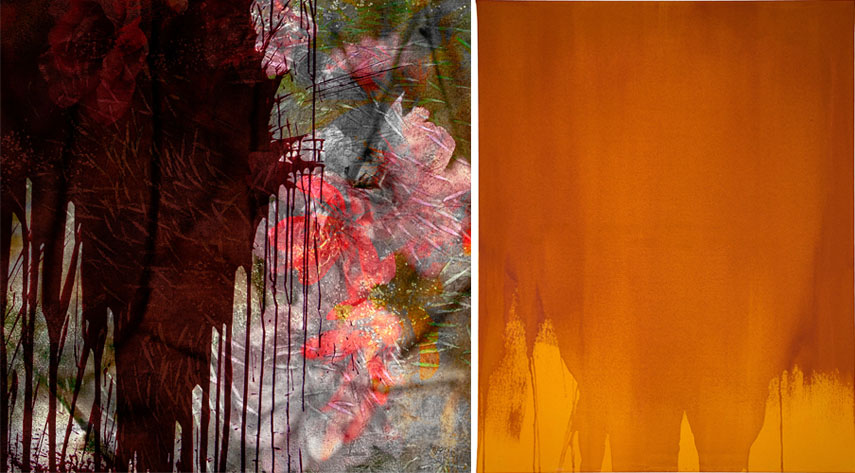 Meditated Vandalism — Retrospective of The Function
Gen Atem invented the term Meditated Vandalism after spending seven years living as a monk; he found meditation to be an inexhaustible source of inspiration. By mixing it with his past as a graffiti artist, he found a way to create the perfect balance between the two. The concept is quite apparent in his work as well, where a variety of imagery is splashed over with paint to make an antithesis. The previous books that he published also focus on the Buddhist philosophy, while the story of his life and career was also told in a 25-minute documentary,as well as his music albums, such as Not Here, released in 2014.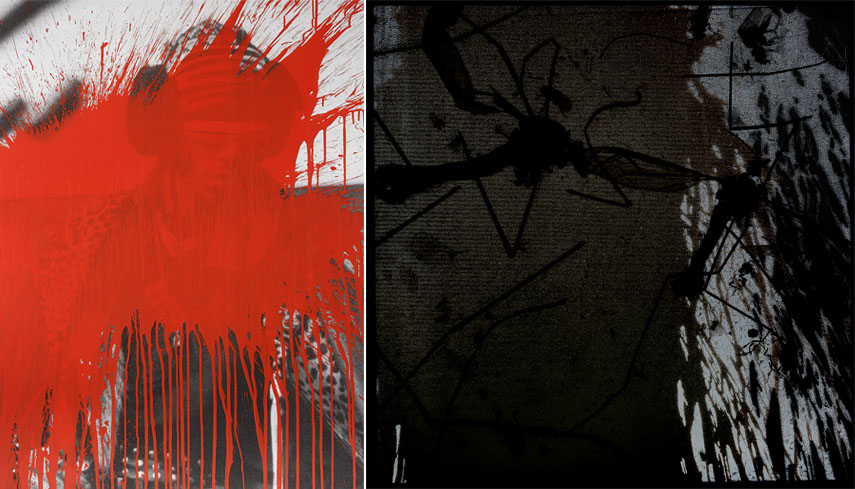 The Exhibition at Kolly Gallery
Meditated Vandalism — Retrospective of The Function, an exhibition of artworks and the book release by Gen Atem will be on view at Kolly Gallery in Zurich, Switzerland, from October 6th through 15th, 2016. The opening reception is scheduled for October 6th, from 6pm to 9pm. In his latest exhibition, the artist will also present collaborative pieces with Miriam Bossard, Anthony Chrétien, Signe Fleischmann, Kenryo Hara, Myriam Hofer, Roman Hofer, Katharina Lütscher, Paradox Six and Spock 213. He will also be presenting his 200-page book published by Hatje Cantz, Berlin.
Featured image: Gen Atem in the studio, 2014. In slider: with Rammellzee, Battle St NYC, 1988; Fridericus Barbarossa. All images courtesy Kolly Gallery.