Most contemporary public conversations about what it means to be men and women engage with the assumption that gender is mutable, not fixed. This development is due, in large part, to the work of the American philosopher Judith Butler and her theory of performativity. In her writings, she described gender as "a phenomenon that's being produced all the time and reproduced all the time."
The upcoming exhibition at the McNay Art Museum will explore the work of North American artists who express their true selves through a broad gender spectrum. Titled Transamerica/n: Gender, Identity, Appearance Today, it explores the construction of identity through gender and outward appearance, speaking to family, community, self-discovery, and ultimately identity.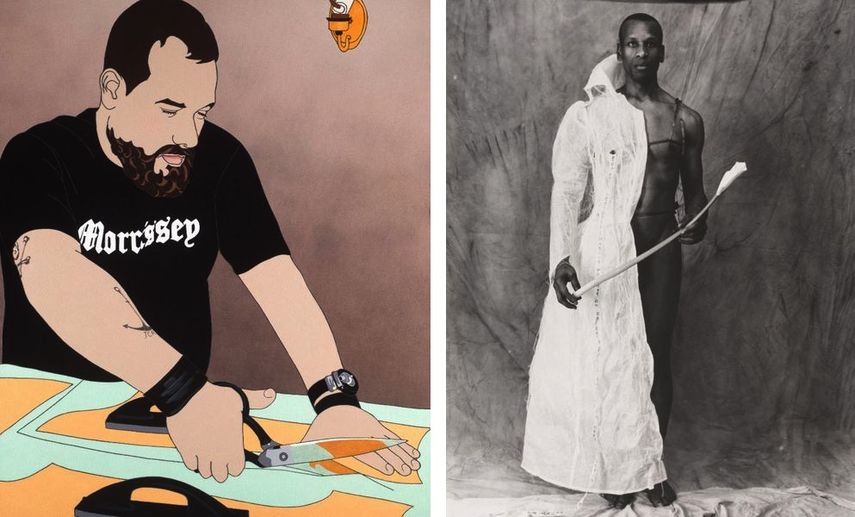 Shifting Definitions of Gender
Breaking conventional boundaries, Transamerica/n brings together artists from underrepresented backgrounds in the United States, Mexico, and Canada who focus on exploring shifting definitions of gender identity, bravely testing the limits of self-expression. Also commemorating the 50th anniversary of the 1969 Stonewall Riots, the exhibition aims to educate by engaging "a diverse community through the discovery and enjoyment of the visual arts."
Transformative, transcendent, and trans-historical, the show brings diverse artistic reflections on gender identity and its construction since the 1970s, spanning fine art, popular culture, and commercial culture.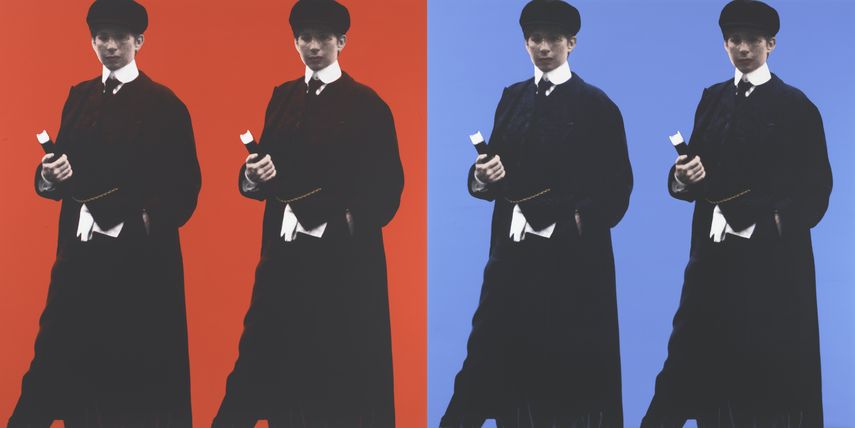 The Museum as a Safe Community Center
Focusing on narratives both personal and shared, Transamerica/n brings together photographs by Robert Mapplethorpe and Catherine Opie, figurative sculptures by Greer Lankton and Frank Benson, and installations by Xavier Schipani and Jacolby Satterwhite, among others. Among highlights are the works created by emerging Latinx artists are a particular focus, reflecting San Antonio's Hispanic majority and the museum's close proximity to the US-Mexico border.
With this latest exhibition, McNay aims to establish the venue as a safe community center for all, inspiring dialogue which raises awareness about relevant topics, presents new ways of experiencing art, and cultivates belonging within our community.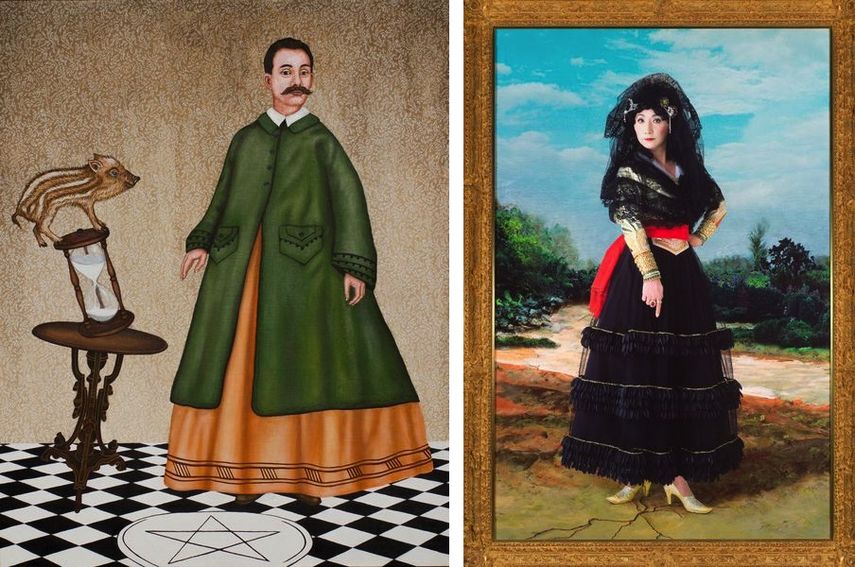 Transamerica/n at McNay Art Museum
Transamerica/n: Gender, Identity, Appearance Today will be on view at McNay Art Museum in San Antonio, at Tobin Exhibition Galleries and Sculpture Gallery from June 20th until September 15th, 2019.
It is organized by the McNay Art Museum and conceived by René Paul Barilleaux, Head of Curatorial Affairs; and is organized with Jackie Edwards, Assistant Curator; Bianca Alvarez, 2017-2018 Semmes Foundation Intern in Museum Studies; and Lauren Thompson, 2018-2019 Semmes Foundation Intern in Museum Studies.
Featured artists are niv Acosta, Luis Arturo Aguirre, Frank Benson, Carlos Betancourt, David Zamora Casas, Cassils, Chris Castillo, Jayne County, David Antonio Cruz, Lesley Dill, Zackary Drucker, Richard Duardo, Rhys Ernst, EVA & ADELE, Anel Flores, Julio Galán, James Gobel, Nan Goldin, Martine Gutierrez, Keith Haring, Roey Victoria Heiftez, Mari Hernandez, Sarah Hill, Peter Hujar, Graciela Iturbide, Andrés Juarez, Deborah Kas, Greer Lankton, Lynn Hershman Leeson, Zoe Leonard, JJ Levine, Kalup Linzy, Nicki Lucio, Amos Mac, Michael Martinez, Robert Mapplethorpe, Nelson Morales, Yasumasa Morimura, Jon O'Neal, Catherine Opie, Antoni Padilla, Ernesto Pujol, Chuck Ramirez, Hunter Reynolds, Lissa Rivera, Miguel Rodriguez, Athi-Patra Ruga, Lezley Saar, Jacolby Satterwhite, Xavier Schipani, Mark Seliger, Fannie Sosa, Beth van Hoesen, Jose Villalobos, Andy Warhol, Claudia Zapata and Nahum B. Zenil.
Featured image: Jacolby Satterwhite - How lovly is me being as I am, 2014. Neon. Courtesy of the artist and Morán Morán, Los Angeles. © Jacolby Satterwhite. All images courtesy of McNay Art Museum.