The current pandemic posed numerous existential questions, one of the leading ones having to do with the matter of faith, whether in the spiritual or purely social sense. These hard times made us all wonder: is it possible for this world to become a better place, or are those hopes in vain? A little bit of faith, at least in terms of the wellbeing of our loved ones, can make a day in lockdown a little more bearable.
The American painter Genesis Tramaine has become critically recognized for her abstract, slightly abject portraits of people that cross the line of race, gender, and class. Inspired by the 1980s New York graffiti, especially Jean-Michel Basquiat, and gospel hymns, she developed a unique signature style that seems to be in sync with the hybridity typical for contemporary culture.
Tramaine's latest series was made amid the ongoing pandemic to question the notion of faith and our relationship with God. These captivating works are currently on display at Almine Rech Gallery with the artist's first solo exhibition in Brussels titled Evidence of Grace.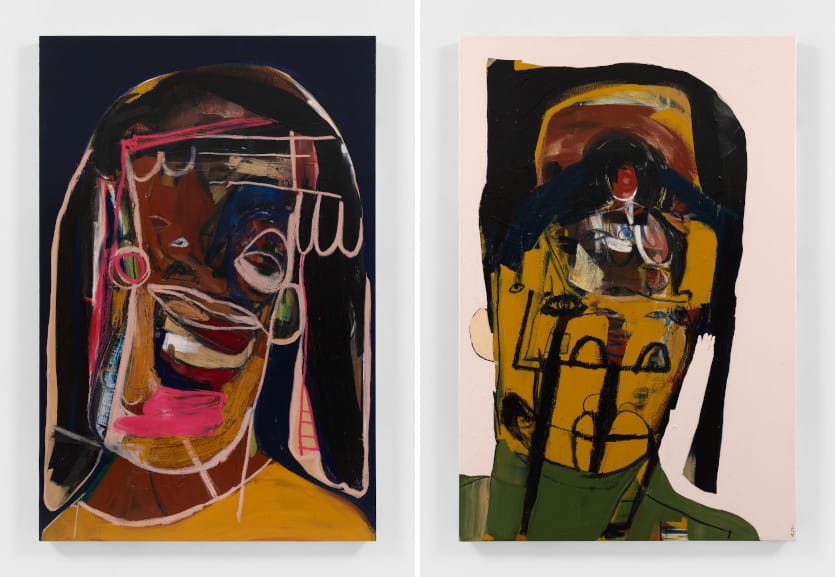 The Visual Sermons
With every brushstroke, Genesis Tramaine, a self-identified Black Queer Female Bodied painter, tends to channel a myriad of emotions humans experience but are not able always to express easily; her paintings are imbued with the power of religion, personal and collective histories, as well as the significance of metamorphic impact visual art can have on society.
Evidence of Grace is a result of Tramaine's creative articulation of different events that defined 2020. Aside from the COVID-19 pandemic, her works have been massively inspired by the racial tensions in the States, and the activity of the Black Lives Matter movement.
For those reasons, the current exhibition is the artist's attempt to deal with the discrimination, injustice, and lack of solidarity through a deep prayer that transforms the paintings into what she describes as visual sermons.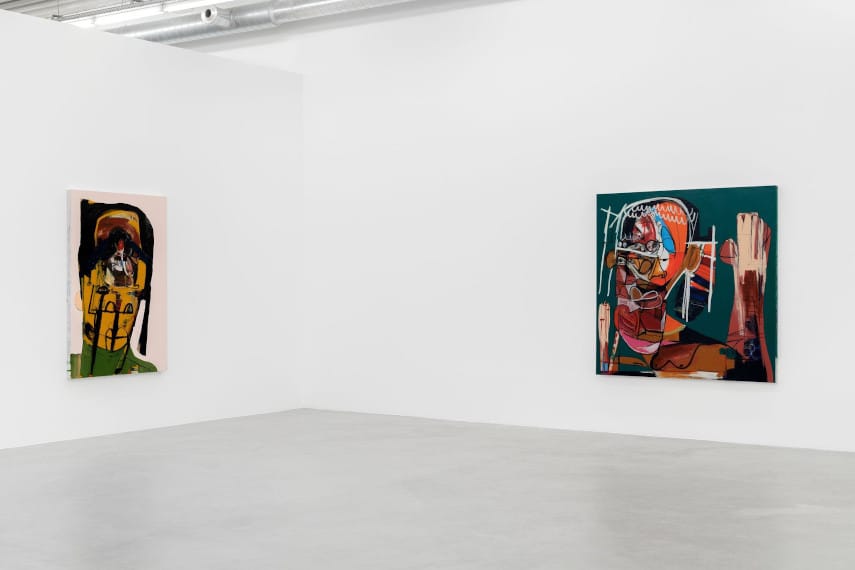 The Installment
The displayed series stands as a continuation of the artist's ideas, meditations, and expression of faith, but at the same time bring a refreshed take on color, scale, bolder contours, and show Tramaine's increasing mastery as a painter.
These works illustrate the artist's need to find shelter from the global occurrences through song, prayer, and movement; the painting becomes a ritualistic act, the vehicle for deeper communication with God.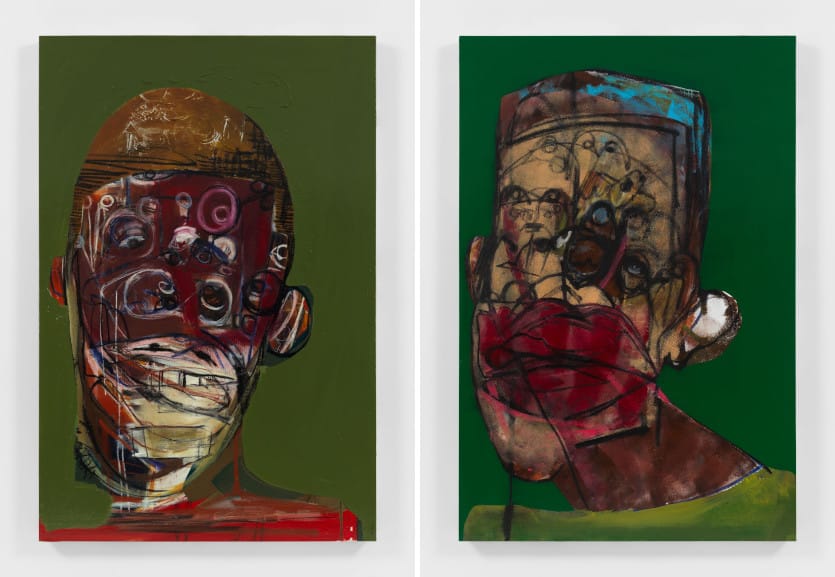 Genesis Tramaine at Almine Rech Gallery
Poetically speaking, with Evidence of Grace Genesis Tramaine creates a sermon and invites the viewers to engage, breakthrough their awareness, and feel the presence of divine energy.
Genesis Tramaine: Evidence of Grace will be on display at Almine Rech Gallery in Brussels until 28 February 2021.
Featured images: Genesis Tramaine - David and Goliath, 2020. Diptych - Acrylic, Gouache, oil Sticks, oil pastels, Yahweh!, 182.9 x 182.9 cm (each canvas), 72 x 72 in (each canvas) in; Genesis Tramaine - Evidence of Grace, Installation view. Almine Rech Brussels, January 7 – February 28, 2021. All images courtesy of the Artist and Almine Rech © Genesis Tramaine. Photos by Hugard and Vanoverschelde Photography.