Geoff McFetridge, the LA-based artist who works across a great variety of media including graphic design, illustration and animation, will be opening a new solo show at V1Gallery in Copenhagen on March 21. McFetridge won public acclaim when he was still a student of the Arts winning awards from the Art Directors Club and ID magazine for his thesis project "Chinatown". For two years, he was art director of the famous underground Beastie Boys magazine Grand Royal. Since then he has started the design studio Champion Graphics which has done projects for numerous clients ranging from Nike, Pepsi, Stüssy, Burton Snowboards, Girl Skateboards and Patagonia. He only recently completed work on the Oscar-nominated film "Her", where he designed the interfaces for the film.
Graphical Futurist Design
Credited as Her's "graphical futurist designer," McFetridge was charged with imagining how we might interact with our devices in the near-future. His graphics and interfaces play a large role in the film, from the hand-writing application Theodore Twombly uses at his job at Beautiful Hand-Written Letters, to the fictional L.A. subway map he walks by, to the logos and packaging for the OS 1 device that changes his life, to the iPhone-esque interface itself which we come to know as the character "Samantha." McFetridge began looking at the monitors of the future as a frame, and the interface within it as a work of art. He was inspired by glowing, jewel-like colors of James Turrell and eventually borrowed a technique from the paintings of Mark Rothko.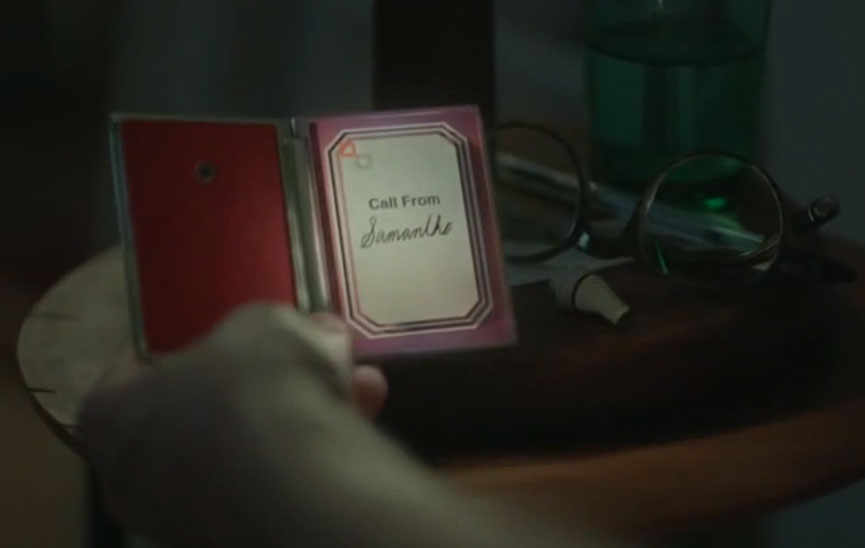 From Graphics to 3-D
McFetridge is a truly multidisciplinary artist. From poetry to animation, from graphics to 3D work, from textile and wallpaper to paintings rooted in drawing and design language, McFetridge blends all these disciplines into uniquely communicative imagery. "He is part of a new generation of designers who are eager to leap the old divides between image and product, design and art, the flat page and the moving image.", says Paul Warwick Thompson, Director of the Smithsonian's Cooper-Hewitt National Design Museum.