The famous Georg Baselitz paintings that form part of the Heroes series are about to be exhibited at Staedel Museum in Frankfurt am Main. Simply titled The Heroes, this is a comprehensive monographic special exhibition that takes place fifty years after their creation. This is certainly a unique opportunity to find these famous paintings in one place. They are largely regarded as one of the key achievements of the 1960s German art all over the world (together with the workgroup of New Types). The paintings are coming to the Staedel Museum from important international museums and private collections from all over the world. Finally, The Heroes series represent a landmark of the Baselitz oeuvre.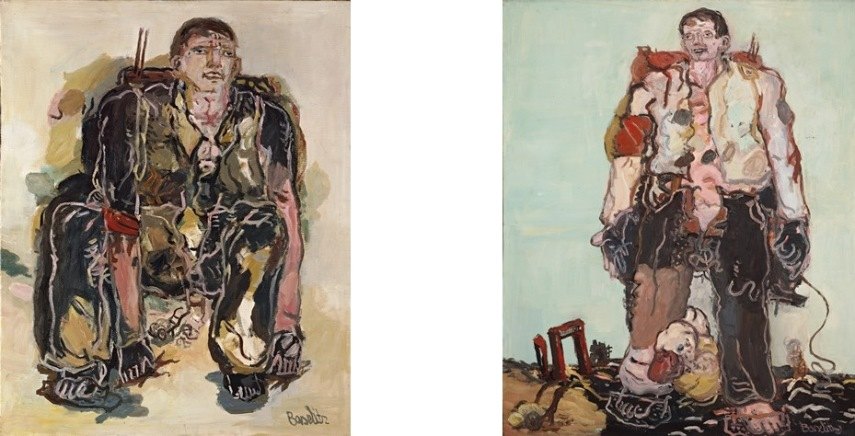 Georg Baselitz Paintings of Heroes
Georg Baselitz is one of the most renowned German contemporary artists. Born in 1938, in eastern Saxony, he went through a very productive period in his 20s. He was only 27 years old when he created The Heroes, which are regarded as one of the most iconic artworks of the German Post-War art. They were created in quite extraordinary political and social circumstances. Twenty years after the end of the war, the worlds of culture, politics, art were like a huge forum for discussions – philosophical, artistic. In this context, Baselitz positioned himself by representing the pictures of male heroism. This was perceived almost a provocation, since it was breaking the rules of the Post-War Germany's relations with its own recent past. It didn't fit into the narrative of a successful German Federal Republic story of economic miracle that managed to "deal" with its own past. But, Baselitz wasn't concern so much about these societal issues. Baselitz visualized his individual stance and his personal path as a painter.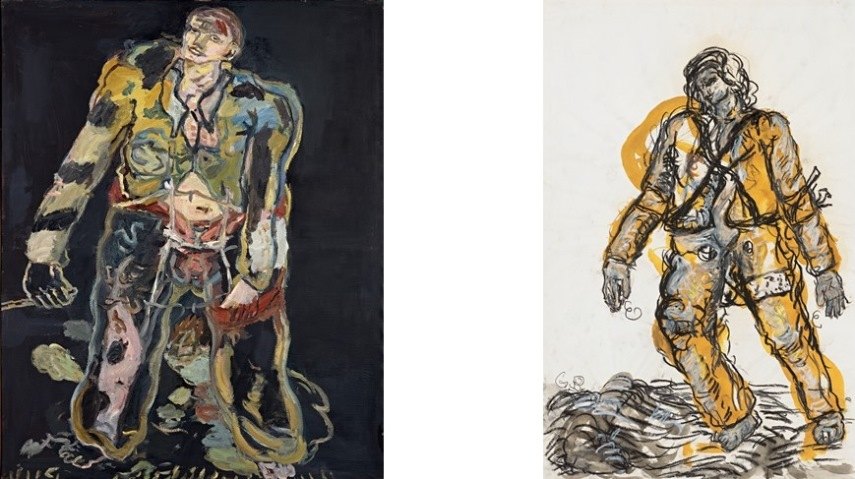 The Heroes
Around seventy paintings and works on paper will be on view during the exhibition: their aggressively and defiantly painted monumental figures have lost nothing of their ambiguous, portentous and vulnerable quality to this day. Baselitz's Heroes are raddled soldiers, resigned painters, marked by their latent failure as well as by their uncertain future. As Eva Mongi-Vollmer, co-curator of the exhibition explains: The Städel's exhibition is presenting Baselitz's Heroes across two floors of its Exhibition Building in an interplay of empty spaces and zones of concentration. The artist's Heroes and New Types with their colossal bodies and extremely small heads are always positioned in the very center of the picture. They stagger or, sometimes clumsily, sometimes in complete control, stalk through the pictorial space. In accordance with their maltreated bodies, their bleak surroundings suggest devastation: houses on fire, trees stripped of their leaves, thrown-up mounds of earth.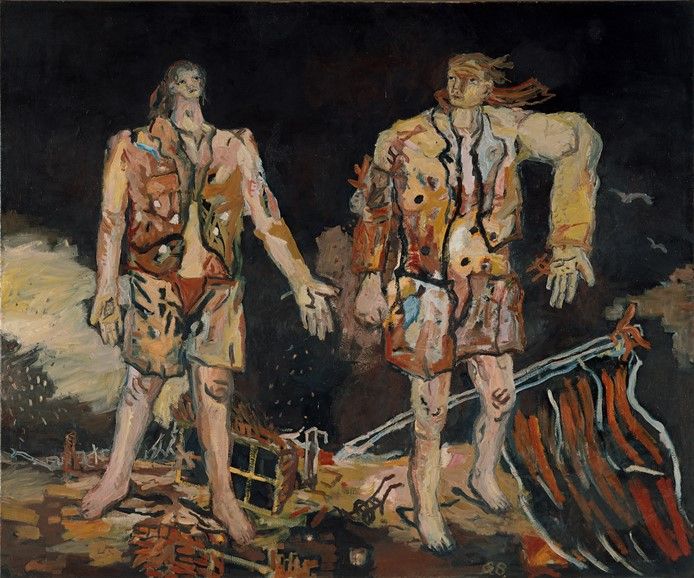 Georg Baselitz Exhibition at Staedel Museum
The Georg Baselitz's exhibition The Heroes is curated by Max Hollein. It is being sponsored by Goldman Sachs. After its début at the Staedel Museum in Frankfurt, the major exhibition will travel to the Moderna Museet Stockholm, the Palazzo delle Esposizioni in Rome, and the Guggenheim Museum Bilbao. The exhibition will be on view from June 30 until October 23, 2016 at Staedel Museum in Frankfurt am Main.
Featured Image: Exhibition view "Georg Baselitz. The Heroes". Photo: Städel Museum. All Images courtesy of Staedel Museum