The East Village art scene in New York during the 1980s nurtured an array of artists who proposed a renewed painterly tendencies that became a dominating trend called "the return to painting." Alongside Jean Michel Basquiat and Keith Haring, there were other prominent creative minds and one of them was George Condo.
This particular individual quickly rose to fame for the specific cartoonish like the painterly approach he used to describe as Artificial Realism, e.g. the realistic representation of that which is artificial, aimed to emphasize the merge of the traditional European Old Master painting and the American pop sensibility.
Throughout the years, Condo has managed to convey this style further and experiment more, always in a search for new solutions. His latest works based on the artist's interest in the inner activity of the human psyche in relationship with the external presence of the physical body will be presented at Skarstedt in New York.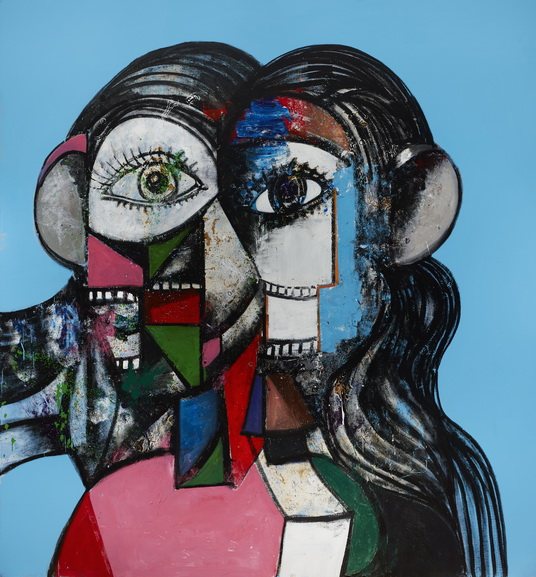 The Domains of The Painter
George Condo's practice can be perceived as a multi-layered experience that offers the viewer a different kind of insight into the psychological exploration of human nature. By translating and transforming the inherited patterns found within the art history and articulating certain philosophical issues, the artist constructs dense and visually engaging narratives that reflect the world we live in.
Condo's work was featured in various solo and group exhibitions, and he was selected to participate in the current 58th International Art Exhibition La Biennale di Venezia: May You Live in Interesting Times.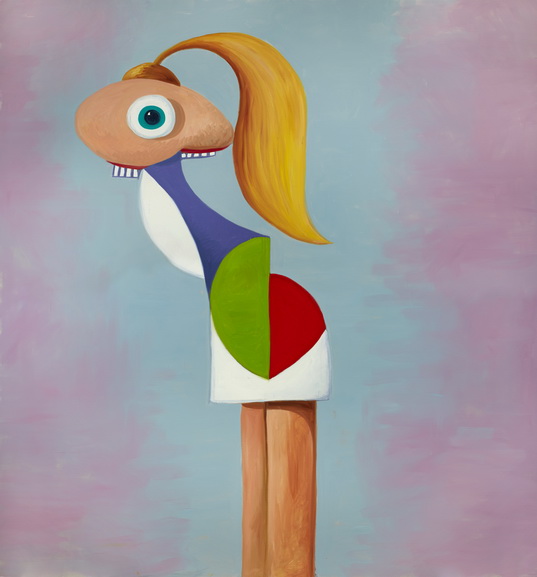 George Condo at Skarstedt
This exhibition will feature five large scale works on paper, as well as a group of smaller improvisational drawings that reflect Condo's ideas concerning Psychological Cubism. The visitors will also be able to see three grand paintings made in the first half of 2019, as well as a group of works titled The Black Paintings, profoundly existential compositions exploring autobiographical reasons that framed Condo's painterly practice.
The largest piece from this group is a painting in oil on linen titled The Consequence of Random Perspectives which shows how masterfully Condo combines minimalist and figurative elements. Although changed, the figures usually inhabiting his works are still present in the new series, forcing the viewer to focus on a center in order to balance their perception of the painting.
George Condo: Paintings & Works on Paper will be on display at Skarstedt in New York from 11 November until 21 December 2019.
Featured image: George Condo - Pushed to the Edge, 2019. Oil and pigment stick on linen, 68 x 72 inches. © George Condo / ARS (Artists Rights Society), New York. Courtesy of the artist and Skarstedt, New York.