A singer, songwriter and creative icon, George Michael was one of the most influential recording artists of all time. Launching his career at Wham! and continuing it with a string of era-defining solo hits, he cemented his pop-god status forever. Openly gay and one of the most famous LGBT rights campaigners, he was also a relentless, lifelong philanthropist and art collector, who at the peak of his fame began to amass a world-class art collection of the works by the Young British Artists.
The George Michael Art Collection, which counts over 200 works, will be presented at Christie's this March, providing collectors, art lovers and fans a unique opportunity to acquire the works. Estimates for works offered in the online sale will start at £400, rising to £1.5 million on the top lots in the flagship live auction.
Trustees of Michael's estate said all the money raised would go to good causes, remarking on how philanthropic work was "hugely important" to him during his lifetime.
It was [George Michael's] wish that this work would continue long after he had passed on, and we are very pleased that this sale will ensure that it will do so.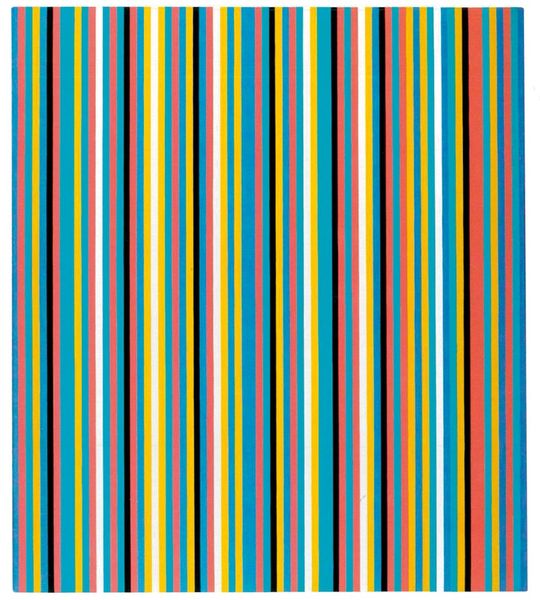 A Passion for Collecting
The numerous talents as a singer, songwriter and music producer made George Michael one of the world's biggest-selling artists. Maturing from teen idol sensation to long-term stardom, he sold 115-million-plus records, 25 million of which were from his first solo album. He won three Ivor Novello Awards for Songwriter of the Year, and in 2004 was named by the Radio Academy as the most played artist on British radio over the previous 20 years.
At the same time, Michael was a layered, complex personality. After the pop superstar's death on December 25th, 2016, stories which reveal his many acts of kindness and generosity began to emerge, such as giving millions to Childline and working anonymously at a homeless shelter. The upcoming auction of his private art collection is simply a continuation of this life-long dedication to philanthropy.
Described as a smart, well-read, cutting edge collector with appetite, who also had instinctive support of young, emerging artistic talent, Michael would visit galleries and artist studios, developing friendships with a number of YBAs, whose work he deeply admired. The collection, which can be described as a unique dialogue between the musician and his British contemporaries in the visual arts, features works by some of the most renowned names in British contemporary art, such as Bridget Riley, Damien Hirst, Tracey Emin, Sarah Lucas, Michael Craig-Martin and Marc Quinn.
Calling the collection "a portrait of Britain in the 1990s", Christie's Cristian Albu explained the pivotal moment which drew the artist in collecting was his introduction with Tracey Emin, who further introduced him to the entire YBA community. As he explained, Michael bought works which only resonated with him personally.
Jussi Pylkkänen, Global President of Christie's, said:
The viewing of works from George Michael's private collection will provide a fascinating insight into the broader tastes of a man who was a creative genius of the music industry, and admired all over the world.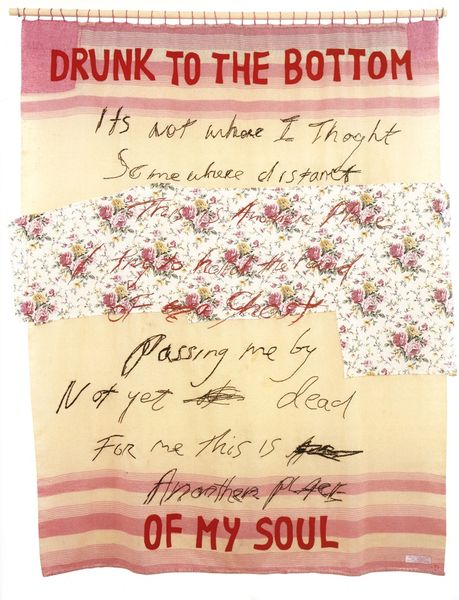 The George Michael Art Collection - Auction Highlights
The George Michael Collection is a celebration of the YBA movement's spirit of creativity and adventure in the late 1990s, featuring visual artists who were creating artworks at a seminal moment in British cultural history. The collection is also an expression of the singer's own ferociously lively, creative British eye and palate.
Among the highlights is The Incomplete Truth by Damien Hirst, estimated between $1.2 million and $1.9 million, an acclaimed piece from the artist's Natural History featuring formaldehyde-suspended animals and organs. Another one is Tracey Emin's Drunk to the Bottom of My Soul from 2002, which will be offered with an estimate of $230,400-$320,000, a large-scale example of her celebrated appliquéd blankets. Both Hirst and Emin were acquired via White Cube Gallery. Bridget Riley's work Songbird from 1982, which is estimated at $512,000 to $768,000, was the late musician's favorite piece which hung above the fireplace in one of his homes. The sale will also feature a portrait of Michael which he commissioned from neo-Young-British-Artist Daniel Craig-Martin in 2007, estimated to fetch from $76,800 to $102,400.
Additional key works from The George Michael Collection will be revealed during an expansive six-weeks-long world tour of the collection, which will pay tribute to the groundbreaking spirit of George Michael.
The George Michael Collection
The George Michael Art Collection at Christie's
The George Michael Collection will be offered at Christie's in London on March 14th, 2019 featuring around 75 works, and during a dedicated online sale from March 8th until March 15th, with more than 130 further works.
The global tour of the key works from the collection will start in New York (from February 8th until February 11th), it will continue to Los Angeles (from February 11th until February 16th), Hong Kong (from February 7th until February 22nd) and Shanghai (from February 23rd until February 28th), concluding in London in a special public view at Christie's headquarters from March 9th until March 14th, 2019.
Featured image: Michael Craig-Martin - Commissioned Portrait Untitled (George), 2007. Wall-mounted LCD monitor/computer with integrated software. 49½ x 29½ x 4 13/16 in (125.7 x 74.9 x 12.1 cm). Offered in The George Michael Collection on 14 March at Christie's London © Michael Craig-Martin. Courtesy of the artist and Gagosian.