They say that he was one of the most original and unique characters of British post-war art scene. They say that he used to give away his paintings to the complete strangers that would give him compliments on his work. They say that he used to sell his paintings for insanely low prices, and then, instantly, drink that money away, or simply burn the money he received - he, allegedly, claimed that those kinds of actions give him the feeling of freedom. His name was Gerald Wilde, and October Gallery in London will give its visitors the chance to see for themselves why Wilde was considered to be one of the most outstanding painter of his generation.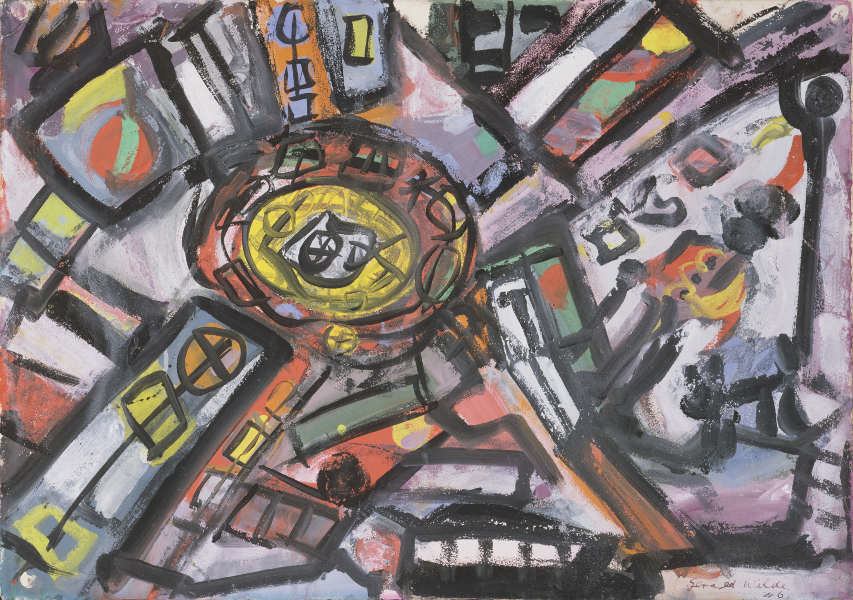 Intrinsic Abstract Expressionism
Some people just know that they'll become artists from very early age, and they pursue this career almost from childhood. Gerald Wilde was not that kind of artist. Born in 1905, he started his career in a solicitor's office. But then, at the age of 21, when usually one's focus is directed towards advancing and improving one's career, Gerald Wilde figured out that attorney's office was not the right place for him, and he enrolled the Chelsea School of Art, where he studied until 1932, and where his unique talent was recognized. He was one of a very few artists from Britain that consistently improved their own abstract expressionist style. Gerald Wilde evolved as an intrinsic artist, not modified by trends of the very popular New York School of abstract expressionism, which was highly influential in the middle of the 20th century.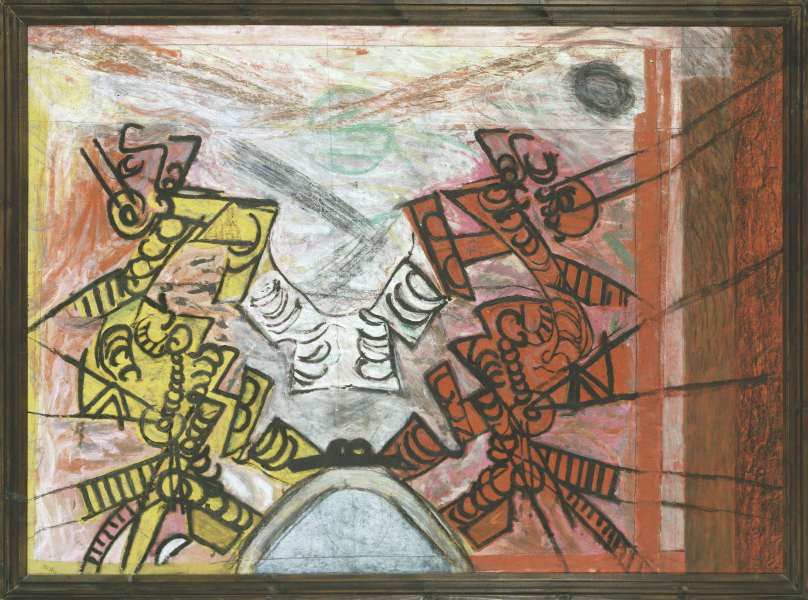 Admired by Lucian Freud
Wilde's career was full of completely spectacular stories that could one day become parts of some successful movie on his life. He served in the Pioneer Corps during the six years of the Second World War, and his art was at its peak during the forties. But, for instance, he had a solo show in 1948 at Hanover Gallery, when not a single artwork was bought. Some of the art critics back then claimed that he didn't show his best works at that exhibition, because he sold many of his best works in a way we have described - for ridiculously low prices, and burning the money after. In 1956, he had a lithograph commissioned, and out of an edition of 100, Wilde sold zero copies. At the same time, his work was highly admired by some of the most significant artists of that time, such as Lucian Freud and Frank Auerbach. His contemporaries used to say that Wilde's work is completely nonconformist, that he disregards any professional guidelines, and that there is "no indication of artistic ambition" in his work.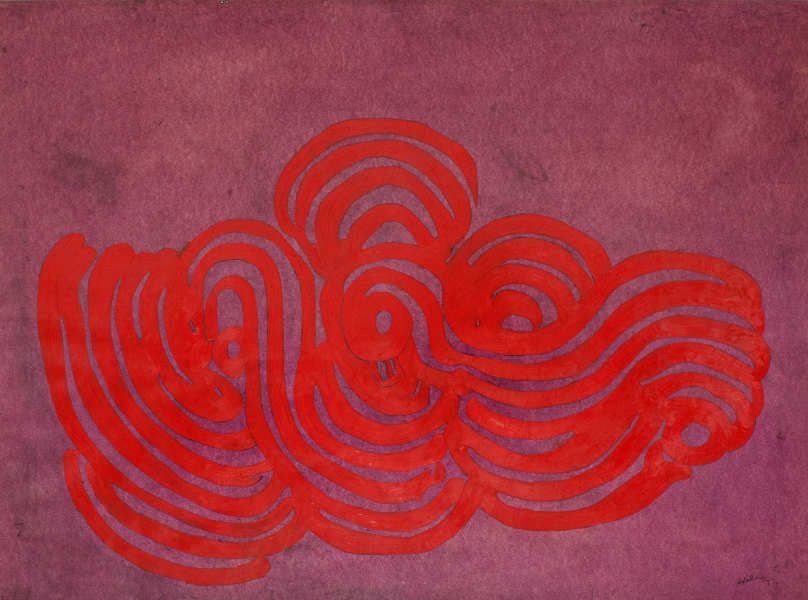 Gerald Wilde Exhibition at October Gallery
October Gallery, opened in 1979, actually kicked off with an exhibition of Gerald Wilde, and since then, they have been trying to bring the attention of the public on Wilde's work, something that he certainly deserves. Exhibition named From the Abyss will cover Gerald Wilde's works way back from the forties, up to the end of his life - Wilde died in 1986, aged 81. From the Abyss at October Gallery in London will open on November 27th, and it will be open until January 30th. If you are interested in buying some of Wilde's works that will be exhibited, the information that price range for his work is from 4,000 to 15,000 of British pounds could be useful.
Sign up for My WideWalls for FREE and be up-to-date with contemporary and street art.
All images courtesy of October Gallery London.