After the phenomenal sculpture exhibition Threshold Space by Gerhard Demetz presented at the Jack Shainman Gallery in 2012, a new show by the Italian artist is announced for the month of May, entitled The Invocation. What the sculptor is about to invoke in the new series of work is yet to be seen, but as his subjects are consistently children, we may be in for another explorative angle of the loss of innocence, hardships and perils of growing, in personal and universal sense. The Invocation will open on May 1, and it will remain on view through May 31, 2014.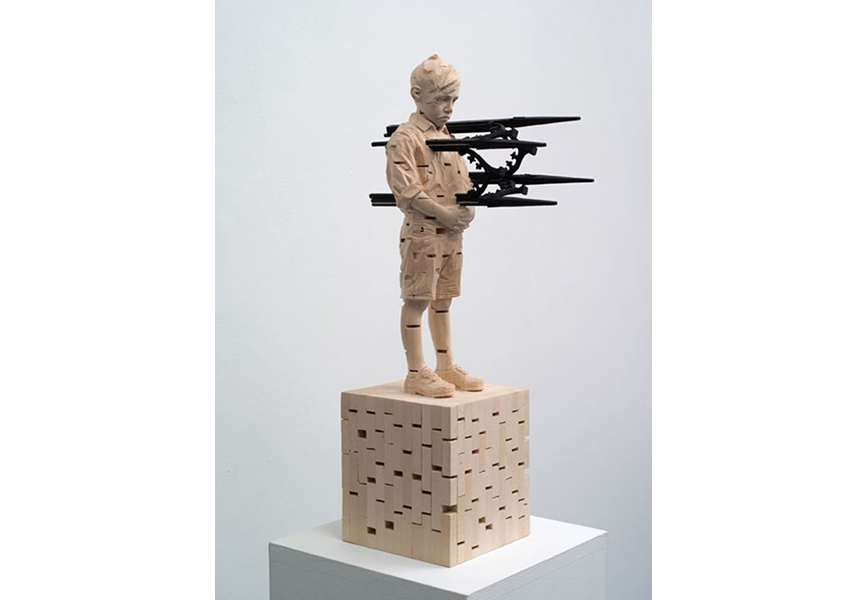 Demetz Sculpture
Gerhard Demetz comes from a small town in the Dolomites, where he was officially educated in the traditional religious sculpture of the region. As a consequence of his apprenticeship, he began creating sculptures on his own, inspired by the iconographical traits of his profession. The principal subject of his piece is a child, a vessel for exploration of contemporary society and its damaging aspirations with elements evoking warfare, religious battle and political shifts. Technically, his works are astounding constructions made of small wooden blocks, which are used to assemble perfectly finished sculpture, which deliberately retains certain parts rough or undone.
As the artist himself explained, the choosing of children as his primary subject came from the wish to rise the awareness of transformation into adults, which causes the loss of the innate ability to perceive the unconscious. These characters are descendents of troubled bloodlines, carrying the burden of guilt through generations, the burden they should be free from. They are sad little people, not ever allowed to be only children they should be, selecting the adulthood before time. Through conscious self-positioning into the role of an adult, they feel liberated of any obligation to their elders, and a step at a time, they become new, unrestricted humans. They are poster-kids to the difficulties of development and maturation, which is always an individual experience that requires deep pondering and focus.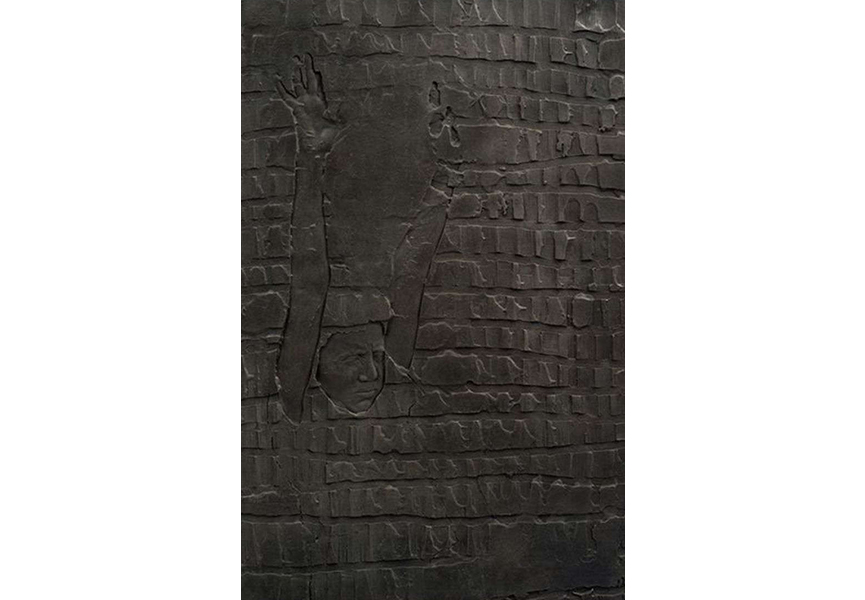 Gerhard Demetz
Gerhard Demetz was born in 1972 in Bolzano, Italy, and today he lives and works in the Selva di Val Gardena. He was schooled at the Institute of Art in Selva in the 1980s, where continued his studies in sculpture afterwards. Ha was apprentice to Matthias Resch in early 1990s, and he received his degree in 1995. In early 2000s he got additional training at the Salzburg International Academy summer schools, learning from a number of prominent professors. Demetz joined Jack Shainman Gallery in 2011.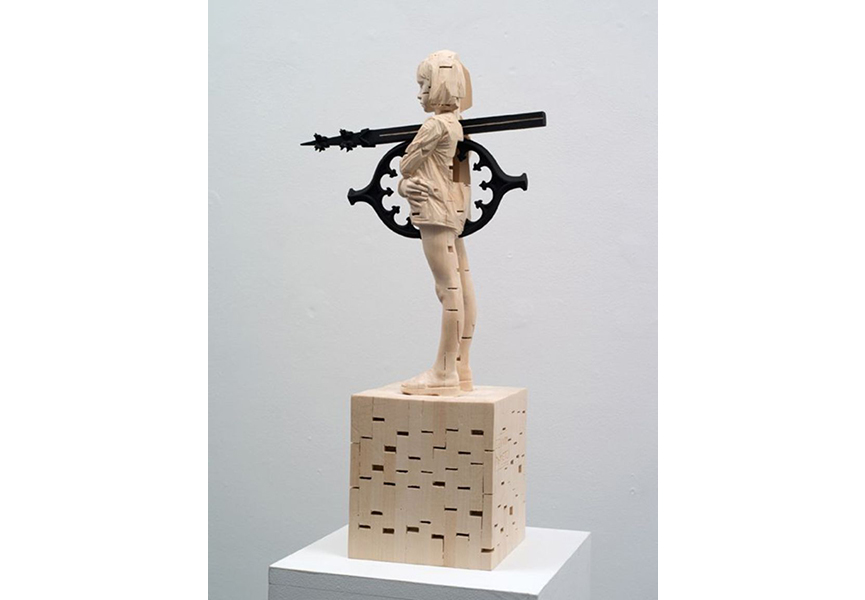 Jack Shainman Gallery
Founded in 1984, the gallery was first located in Washington, D.C. After opening, the space moved to East Village, New York and then to Chelsea in 1997. In 2013, the gallery expanded to two more spaces, one in Chelsea as well, and another one in Kinderhook, NY. The focus of the gallery are artists from around the globe, especially from Africa, Asia and North America. Run by its founder Jack Shainman and his devoted team, the space takes pride in representing art they believe in and support completely.