German art history is one of the finest examples of just how different one country's scene can be when compared to their neighboring nations. Although its artistic heritage is sometimes not appreciated enough in comparison to the adjacent countries, and because of the two World Wars which stagnated its 20th-century art, Germany still remained a country that had its own say in most European movements and periods. Historically speaking, the definite highlight of German art history is the architectural heritage with its immense value to archaeologists, historians and art lovers alike. German builders and architects were renowned throughout the Old Continent and were highly sought after. The finest examples of Romanesque and Gothic architecture can be found in Germany, whilst some of the most impressive Baroque and Rococo churches and palaces also call this country their home. Of course, there were German artists who contributed to other mediums, such as the famed Albrecht Dürer[1], but the marvels of lightness and spatial complexity of Germany's architectural achievements are truly unparalleled. Regardless of what medium or style German painters, sculptors and architects were creating in, they were always seeking to establish a national approach to every piece. Their Gothic buildings are unique in both decoration and technique segments, Renaissance works[2] are radically different than the artwork of their Italian contemporaries, Baroque gems differ from French pieces, etc. It is that separatistic characteristic that makes German art history such an exciting topic to discuss.
This constant variation was due to the strong sense of German identity, an idea that their own heritage is something to be proud of and that it must not be compromised by outsider's influences. These kinds of ideas are deeply rooted in the visual arts of Germany, especially since the time of the 18th century and the conflicts with nearby countries. Ever since then, many felt that German states were in danger of losing their own identity. Therefore, artists had the duty of preserving their own art without allowing elements of other scenes - especially French elements- to set their roots in Germany. Such concepts culminated in many popular theories such as the 18th-century idea that Germans were the closest relatives of Ancient Greeks and Romans. Of course, the most prominent of these theories found their way into the core of every art movement Germany went through in the last few centuries. This shall be elaborated in the remainder of this text as we go through the most notable moments of German art history.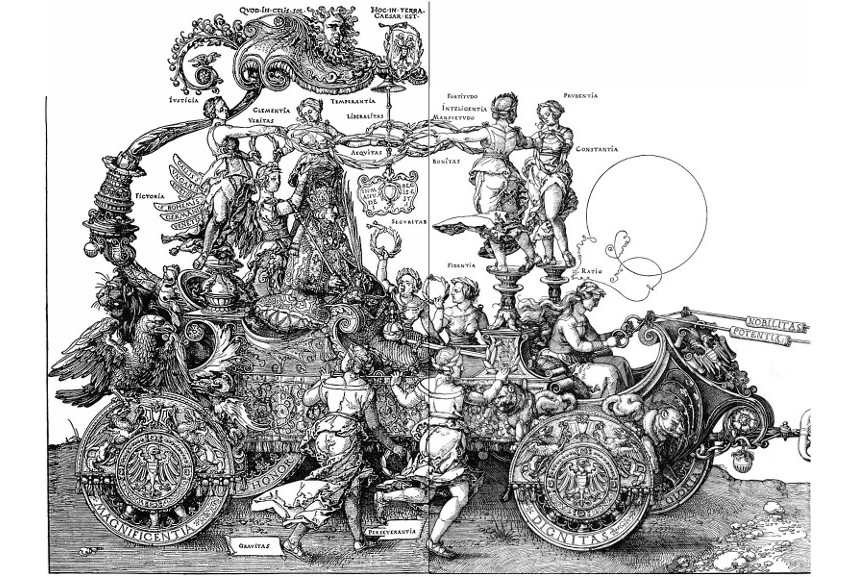 Neoclassicism
The decades which served as the Neoclassicism chapter of German art were quite dynamic, to say the least. This famed art movement appeared rather earlier in Germany than in France, which is a bit ironic as French Neoclassicism is often used as the primary example of this period. There were three artists who marked this part of German art history - a sculptor Gottfried Schadow (1764–1850) and two painters, Anton Raphael Mengs (1728–79) and Asmus Jacob Carstens (1754–98). Mengs was the absolute star of the three as he established the vocabulary of an early Neo-Classical style in Germany. On the other hand, Carstens' shorter career was turbulent and troubled, marked with many unfinished pieces. The core idea of German Neoclassicism was not that different from its French counterpart - artists and theorists desired to revive art and return it to the greatness of ancient Greece and Rome. In other words, representatives of this movement were hoping for another Renaissance-like moment. Neoclassicism can also be very precisely defined as a reaction to the emotionally strained Baroque.
Just as the case was with French Neoclassicism, the German take on the movement was conceptually connected with the idea of Enlightenment. This led to an increase of educated individuals and many new academies were starting to appear around Germany. This was also the time that Johann Joachim Winckelmann, a German man that quite literally initiated the study of arthistory and archeology as we see them today, was establishing his career. The pieces he wrote in the later periods of his life will prove to be the pivotal books of the subject, effectively making Winckelmann the father of the two disciplines. And he was not the only writer worth mentioning from this period - the Enlightenment period saw German writers becoming leading theorists and critics of art, all led by Winckelmann who praised Ancient Greek art. Hearing his ideas, German artists of Neoclassicism gathered around the ideas of a free man and ancient heritage, which was heavily reflected in the visuals of their artworks. Inspired by Winckelmann's success, Goethe and Friedrich Schiller also started exploring similar topics. Therefore, the Neoclassicism period of German art history is more connected to the written word than to the visual arts. This is what distinguishes it from Neoclassicism of other countries.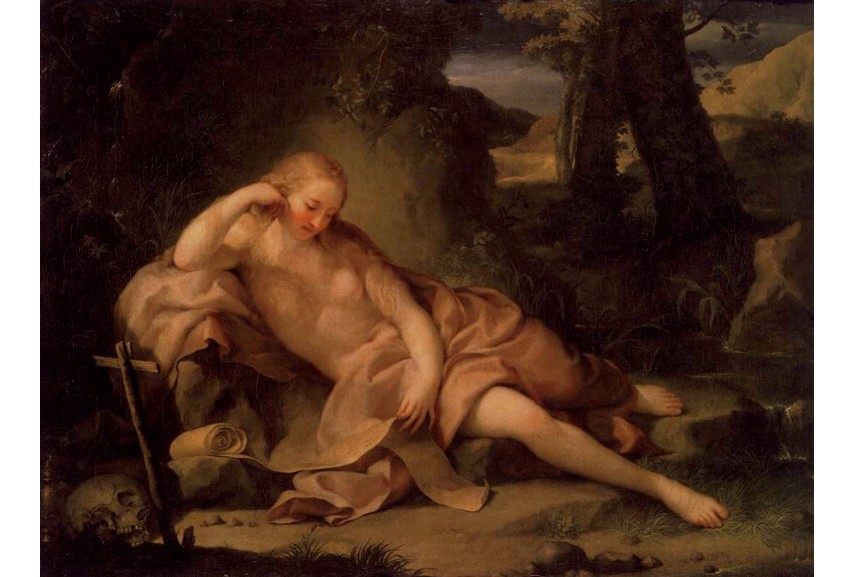 Romanticism and the Nazarenes
Unlike the times of German Neoclassicism, the next period of this country's art was a lot more innovative and distinctive from other European countries. Romanticism gave birth to a number of artists with very individual styles. The most notable and influential artist of German Romanticism was the legendary Caspar David Friedrich, one of the greatest painters to have ever lived. He mostly painted landscapes[3] underlined by a strong Northern character and a feeling of religious stillness. This artist would often introduce human subjects to his compositions but they are always lost in contemplation of the landscape. The romantic and enchanting paintings Caspar David Friedrich made in his time are some of the greatest and most beautiful pieces of German art. Unfortunately, Caspar David Friedrich was misunderstood for the majority of his life, but this visionary from Germany's great Romantic period can today be mentioned in the same breath as the likes of William Turner and John Constable.
Another movement of German art history can be linked to Romanticism. With a name that originally came from a mocking critic, the Nazarene movement was put in motion by early 19th-century German Romantic painters who aimed to revive honesty and spirituality in Christian art. The principal motivation of the Nazarenes was to oppose Neoclassicism and the routine art education of the academic system which they saw as wrong[4]. These artists hoped to return art on a course that leads to spiritual Christian values and because of that, they sought inspiration from the late Middle Ages and early Renaissance. Due to such concepts, the Nazarenes have often been connected to the mid 19th century English Pre-Raphaelite Brotherhood, a group who had rather similar goals. The main artists of the Nazarene movement were Johann Friedrich Overbeck, Franz Pforr, Ludwig Vogel and the Swiss Johann Konrad Hottinger. These members developed most of their ideas in Rome, where they occupied the abandoned monastery of San Isidoro.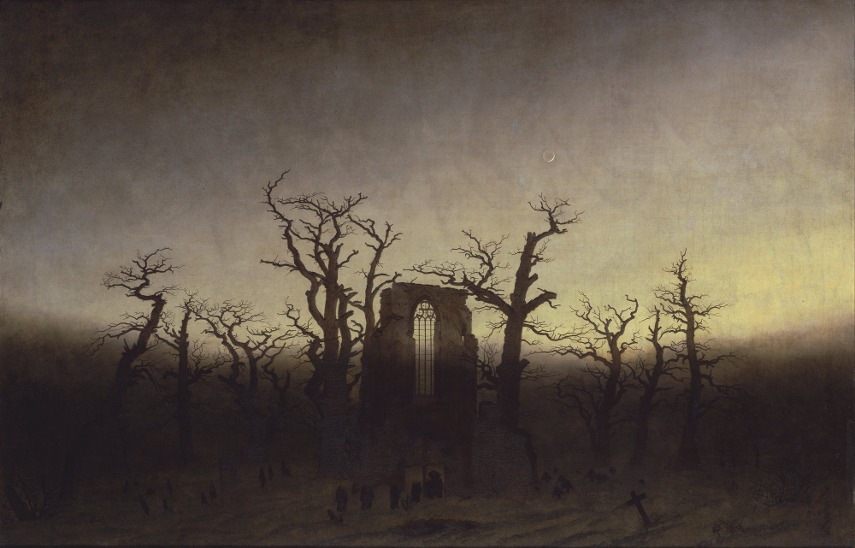 Biedermeier and Secession
The term Biedermeier refers to a style of literature, music, the visual arts and interior design in the period between the end of the Napoleonic Wars in 1815 and the overwhelming revolutions of 1848. The art of this period appealed to the prosperous middle classes by detailed but polished realism, often celebrating domestic German virtues. An artist Carl Spitzweg was a leading German figure of the Biedermeier style[5]. It should be noted that this movement was of international character and other European countries had its own takes on Biedermeier. The second half of the 19th century Germany did not have a particular movement or style, but it was marked by an even stronger tendency to highlight the nation's proud identity. The Berlin Secession group is the last notable moment in the 19th-century German art - an association founded in 1898 by painters Max Liebermann and Lovis Corinth. This is one of the most influential groups from the end of the century, which is rather interesting as the Berlin Secession did not impose a particular style and was rather lax in that department.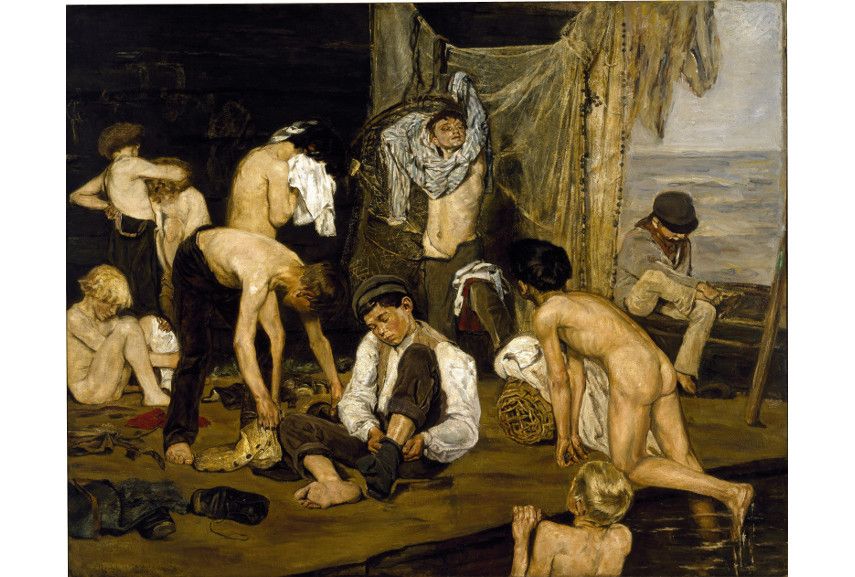 German Art History of the 20th Century
Investigating the 20th-century German art is an intriguing topic. The reason for this is because during the years between 1900 and 1945 Germany went through two World Wars[6], a long list of technological and cultural changes, and had so many different protest art movements that sometimes it is difficult to tell them all apart. Furthermore, many of the artists were in multiple groups over the years, sometimes changing their artistic styles along the way. This situation meant that German art of the 20th century was developed through a number of loose groups and movements, underlined by the nation's most shameful period of which many German artists were well aware of. After both World Wars ended, Germany went into a turmoil on all fronts including the culture one but was still able to make an impact on contemporary art. Unfortunately, we are stripped from the knowledge just how much this nation's artists would be able to change the course of art if Germany did not cause the most devastating and horrifying events the world has ever seen.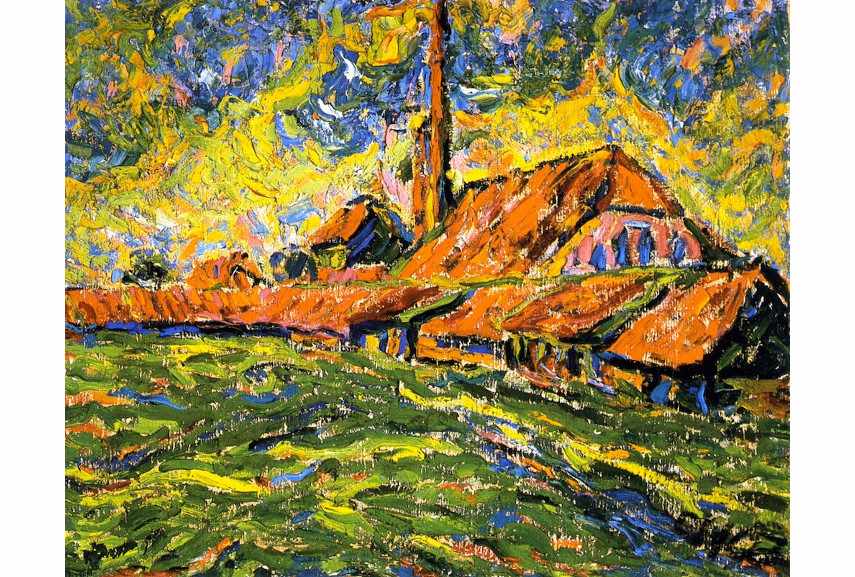 Die Brücke (The Bridge) and Der Blaue Reiter (The Blue Rider)
The Bridge and The Blue Rider were two groups of German painters fundamental to the development of Expressionism, one of the key movements of early avant-garde[7]. Die Brücke was a group of German expressionist artists formed in Dresden in the year of 1905 by architecture students who wanted to be painters. These were Fritz Bleyl (1880–1966), Erich Heckel (1883–1970), Ernst Ludwig Kirchner (1880–1938) and Karl Schmidt-Rottluff (1884–1976). Although Die Brücke broke up in 1913, the group did manage to rediscover woodcut as a valid medium and lay the grounds for many abstract concepts of art. Der Blaue Reiter was formed in Munich in 1911. The group's forming is closely tied to its most important member, who was, in fact, a Russian painter. This is Wassily Kandinsky and it was after his painting Last Judgment was rejected by a prestigious Berlin gallery that The Blue Rider came to be. Franz Marc, August Macke, Alexej von Jawlensky and Marianne von Werefkin were other members of the group. Their entire output was based on Wassily Kandinsky's ideas on expression and devoutness channeled towards an honest, direct and spiritually engaged artwork.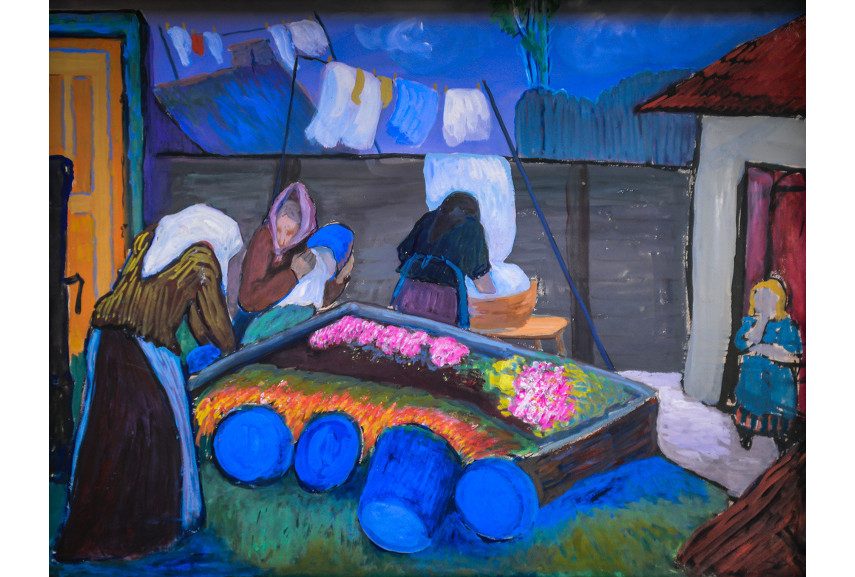 Dada and Bauhaus
Another major feature of German art emerging from the early 20th century was a strong tendency towards producing works of a grotesque style[8]. Artists like George Grosz, Otto Dix and Max Beckmann are all good examples of how grotesque expression shaped a person's portfolio. Dadaistic concepts had a great role to play as far as German grotesque style is concerned. Interestingly, Dada in Germany was a lot more political than the case was in other countries. Kurt Schwitters and Hannah Höch are the leading practitioners of Germany's Dadaistic expression. Schwitters is also important for his Merzbau, a forerunner of installation art. Max Ernst worked in Dada style as well, but because of his transition into Surrealism, we can not call him the leading representative of German Dada.
There was another important moment in German art history before the Nazi government was established and that is the now legendary Bauhaus school. This was the most influential modernist art school of the 20th century and the approach to teaching and understanding art's relationship to society was quite revolutionary. Bauhaus' goal was to level the distinction between fine and applied arts, reuniting creativity and manufacturing. Besides the founder of Bauhaus, Walter Gropius, there were other greats from German art associated with this institution - such as Ludwig Mies van der Rohe, Josef Albers, Laszlo Moholy-Nagy, Paul Klee, Johannes Itten and Marcel Breuer.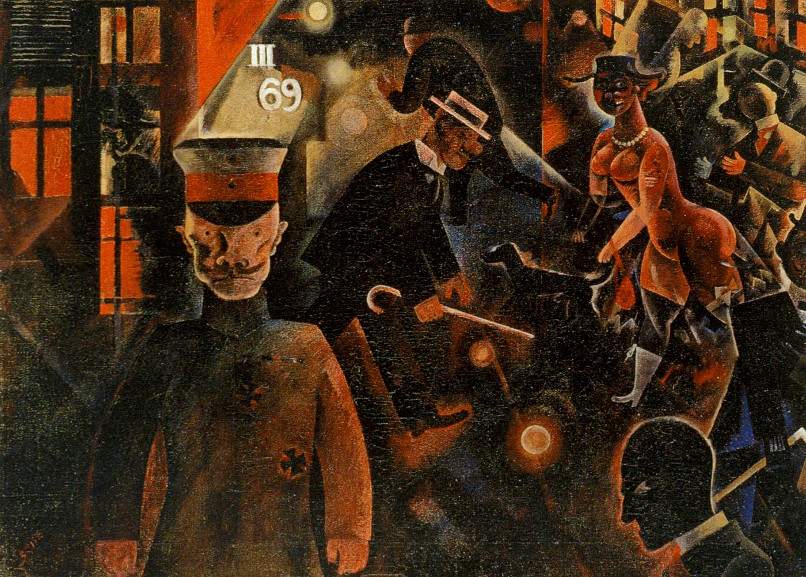 Art in the Third Reich
Although the most notorious by far, the art in the Third Reich may very well be the most interesting period of German art history to study. The rigorous Nazi regime banned modern art, explaining such a decision by stating that such art is highly degenerated. As far as the Nazi ideology was concerned, this art deviated a bit too far from the prescribed norm of classical beauty. The period between the 1920s and Hitler's rise to complete power over Germany was marked by a common disagreement with avant-garde artists, but it never went too far from harsh words. However, when Hitler made sure the three main political roles of Germany were his, all the avant-garde artists were branded as both enemies of the state and a threat to the German nation's identity[9]. What followed is an all too well-known scenario to Nazi Germany, as only some were lucky enough to leave the country on time. In order to prove the devastating effect of modern art, Nazis mounted a polemical exhibition entitled Entartete Kunst (Degenerate art) in Munich, during July of 1937. This show was intended to be an official condemnation of modern art. It included over 650 paintings, sculptures, prints and books from the collections of thirty-two different German museums.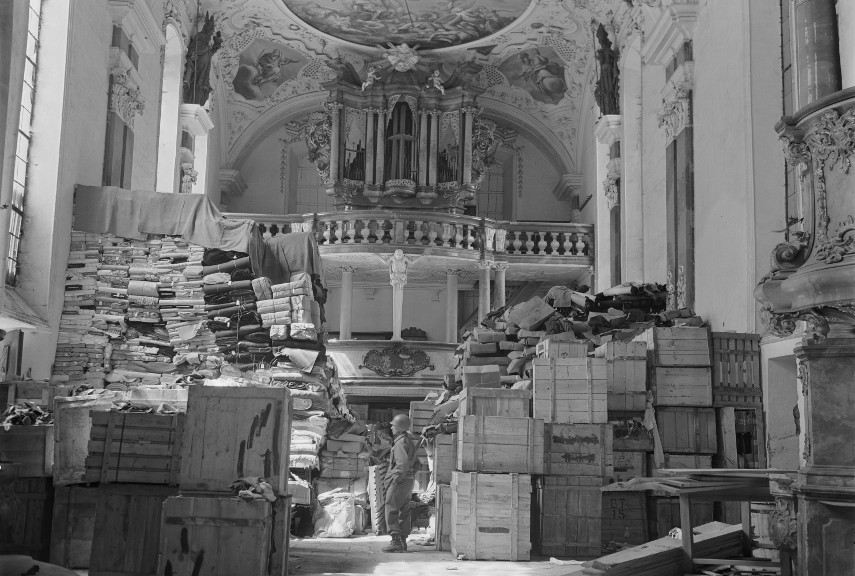 Post-WWII Chapter of German Art History
All the German art trends after the horrors of World War II can broadly be divided into Neo-expressionism and Conceptualism. The first grouping included the likes of Georg Baselitz, Anselm Kiefer, Jörg Immendorff, Markus Lüpertz, Peter Robert Keil and Rainer Fetting. The second grouping had its own notable representative as well as the leading German conceptual artists included Bernd and Hilla Becher, Hanne Darboven, Hans-Peter Feldmann, Hans Haacke and Charlotte Posenenske. There were many individuals who desired to work within traditional borders, such as Martin Kippenberger, Gerhard Richter, Sigmar Polke and Neo Rauch. However, they were nowhere near making an impact on German art as much as artists of Neo-expressionism and Conceptualism. Performance art was also a huge innovation to Germany and its scene - Joseph Beuys was perhaps the most influential German artist of the post-World War II era. This performance artist, sculptor and theorist had many contributions to German culture, with his famous statement that Everyone is an artist and the idea behind it being the biggest game-changer of the time.
Editors' Tip: German Essays on Art: Winckelmann, Burckhardt, Panofsky, and others
The essays in German Essays on Art: Winckelmann, Burckhardt, Panofsky, and others are chosen to introduce the reader to some of the writers who initiated and shaped the study of art in the German-speaking countries. Among the essayists are Johann Joachim Winckelmann, Johann Wolfgang von Goethe, Jacob Burckhardt, Franz Wickhoff and Erwin Panofsky. This collection of major works presents us with an overview of German literature and thought from medieval to present times. The readers are able to see the poetic and intellectual achievements of German art history and just how influential it's written word was to the development of European expression. Ultimately, German Essays on Art: Winckelmann, Burckhardt, Panofsky, and others offers a fantastic overlook and perspective on Germany's contribution to the world at heritage.
References:
Bartrum, G., Albrecht Dürer and his legacy: the graphic work of a Renaissance artist, British Museum Press, 2002
Bartrum, G., German Renaissance Prints, 1490–1550, British Museum Press, 1995
Sir Kenneth, C., Landscape into Art, Penguin , 1961
Gombrich, E.H., The Story of Art, Phaidon, 1982
Griffiths, A., German art history in the Age of Goethe, British Museum Press, 1994
Snyder, J., Northern Neo-Renaissance Art, Harry N. Abrams, 1985
Jacobus, J., Modern German Art: Painting, Sculpture, Architecture, Prentice Hall and Harry N. Abrams, 2000
Honour, H., A World of Art, ISBN, 1982
Hamilton, G., modern Painting and Sculpture in Europe, Yale University Press, 1983
Featured images: Caspar David Friedrich - Untitled Landscape - Image via pinterest.com; Albrecht Dürer - Saint Anthony - Image via wikiart.org; Anton Raphael Mengs - Judgement of Paris - Image via oceanbridge.com; A Bauhaus Poster - Image via bp.com; Joseph Beuys - I Like America and America Likes Me, 1974 - Image via pinterest.com