The German artist Mason is best known for his affinity for a graphic style with geometric traits and for typographic constructions. His continuous orientation on nearly mathematical structures is highly influenced by his father being an architect, a heritage he continues to draw from even today. Using his own name as the core of and medium for his works, he creates typographic constructions following definite rules, such as the regular width of beams and gaps in between them, in order for the symbiosis of the letters to be as attuned as possible. Art is Just a Four Letter Word is pleased to present the artist's first solo exhibition with the gallery. Titled For Your Eyes Only, the exhibition will feature the latest body of work by this prolific artist.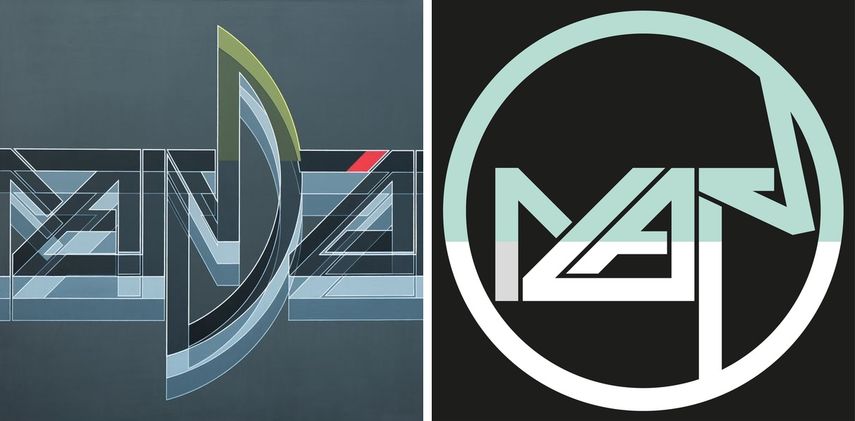 Using His Name as a Picture Carrier
The artist adopted his name at the beginning of his graffiti career, continuing to develop it from the ordinary tag into a picture carrier. When using it in his work, he molds it and fashions it from scratch every time. From his first vestiges he left on trains during the 1990s, his work has developed into a complexly reduced style. His fascination with spray cans developed at the age as early as fourteen. Developing his unique style in the following years, he became a key player in the still young graffiti scene of his native Dortmund, gathering insights and understanding on the way. After traveling to New York, he became part of the famous New York crew TFP (The Fantastic Partner) whose practice dates back to the 1970s.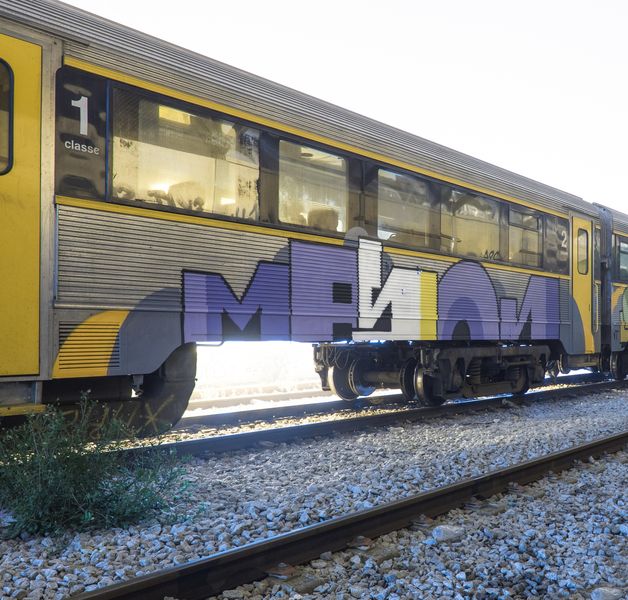 The Working Process
Striving for typographic perfection, he eventually transferred his work from the streets into the studio. As opposed to his experience on the streets, he was able to spend a few days in a studio working on a single piece of art. The studio work has also brought the advantage of using acrylics to increase the range of colors previously limited by spray cans. When making his complex compositions, he always starts with a freehand sketch that is subsequently optimized on the computer. He then continues to add color by using a spray can and a brush, but only within the frame given by templates and tapes. Somewhat resembling a print, each of his works is rather unique.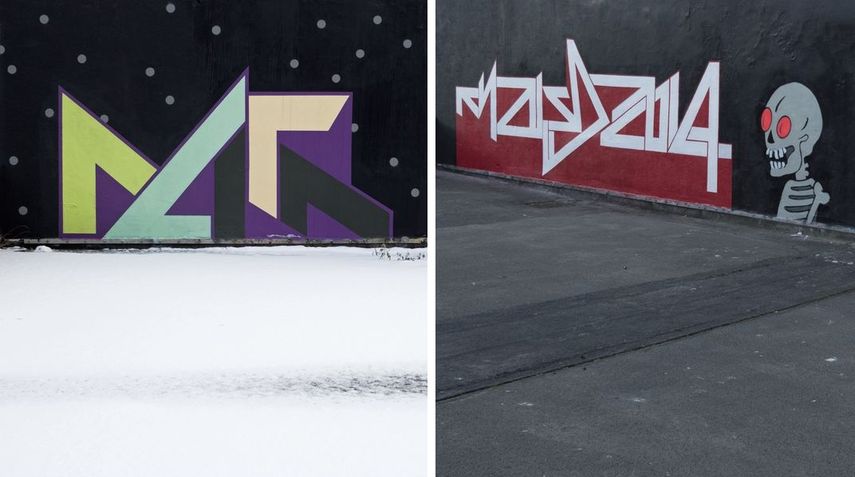 The German artist Mason at Art is Just a Four Letter Word
Brought together by love for graffiti and street art, the two young entrepreneurs Patrick Droste and David Radon founded the gallery Art is Just a Four Letter Word in Soest in Germany with a goal to communicate this particular lifestyle and feeling. The unusual name for the gallery was drawn from the Joan Baez's song Love is Just a Four Letter Word. The exhibition For Your Eyes Only will be on view at the gallery from February 18th until March 18th, 2017.
Featured image: Mason - Dortmund, 2016. All images courtesy of Art is Just Four Letter Word.