The first Gernot Bubenik exhibition in Switzerland will let you dive in vibrant world of the famous artist who has been active for five decades. Bubenik was the most sought-after German artist. His works can be found in various collections around the world – including the one of MoMa in New York. As all great artists do, Gernot Bubenik has gone through different stages during the years active. Living in Berlin, the city which has been changing over the past several decades, Bubenik has managed to stay on a never ending artistic journey. Gernot Bubenik explores form and movement, and that has quickly led him to the fame. However, the artist never stopped exploring.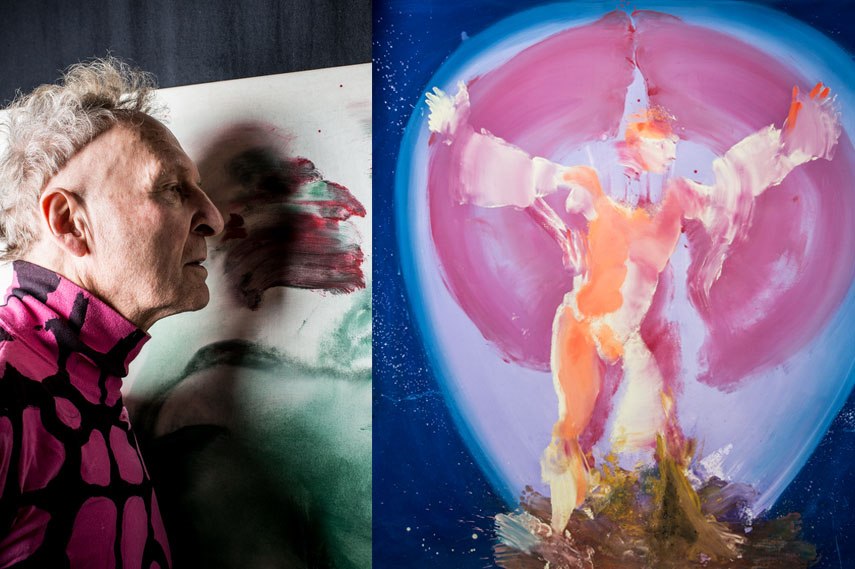 Bubenik and Berlin: the Constant Evolving
Gernot Bubenik was born in Troppau, Czech Republic into a German family in 1942. His father went missing in the World War II. After the war, Bubenik's mother decides to move the family to Germany. At the age of twenty, Gernot Bubenik begins to paint, and in 1967 he moves into a loft of an old factory building. That space has been the center of the artist's world ever since. Bubenik uses it to live and paint, but the loft was also a place where he has raised his children. Around the loft, the city kept changing. Originally, Bubenik's home was on the edge of West Berlin, right next to the Berlin Wall. The Wall fell, the neighboring buildings got squatted or demolished, and the city became a major hub for independent artists. Bubenik's neighborhood Kreuzberg, once one of the poorest areas in Berlin, became a cultural center. The artist's loft even caught a fire and the firefighters threw all his works into the yard. All of this, however, has never endangered Bubenik's artistic endeavor.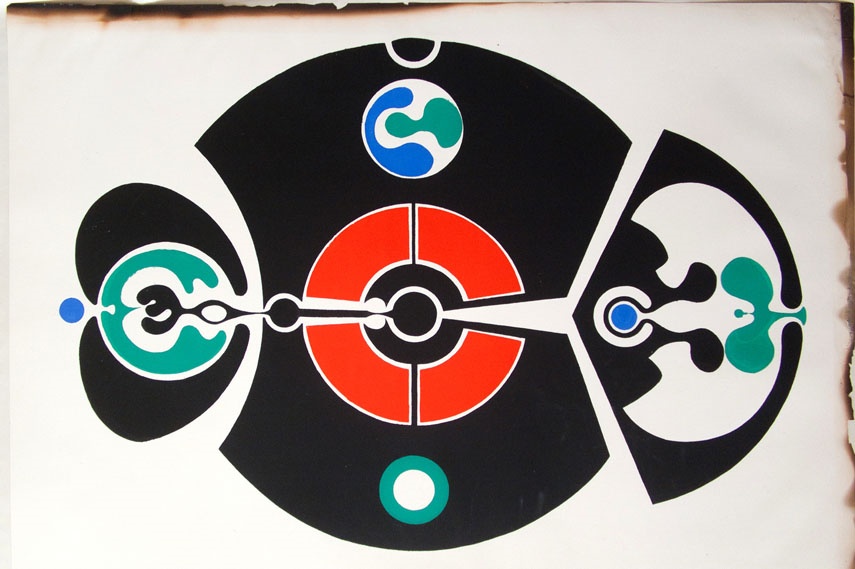 The Art of Gernot Bubenik: Five Decades of Exploration
Gernot Bubenik has been creating art since 1962. Nowadays, at the age of 73, he still paints. His artistic pursuit is a lifelong quest, and his work – although still successful in the art market – has always been authentic. The strong personal signature evolving through the five decades of his work has created a striking visual formula: Bubenik maintains the motion as his main theme, sometimes using his entire body to create vibrant paintings. His work is inspired by nature, and observing and documenting it is an significant part of the artist's creative process. Recent years have brought the new interest for his works. In 2014, the photographer Rob Lewis visited the artist for a photo project named The Rediscovery of Gernot Bubenik. The artist's loft hides a neatly organized collection of his graphic, paintings and silkscreens. He also makes his own ecological paint and experiments with photography.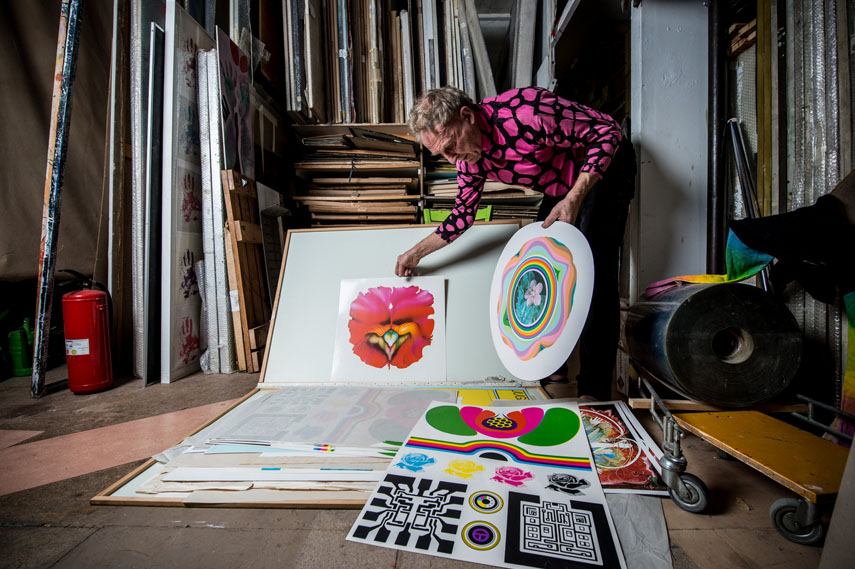 Gernot Bubenik Exhibition at the Soon Gallery in Zurich
Although Bubenik's vast body of work cannot be view in a single exhibition (nor in a single place), his exhibition at the Soon will offer you a glimpse of the great artist's creative mind. Gernot Bubenik – The 60's will be on display from Friday, January 22 through Saturday, February 20, 2016 at the Zurich branch of Soon Gallery. The opening ceremony is taking place on January 22 from 5 to 8 p.m. The gallery is open weekdays from 2 to 6 p.m. and Saturdays from 12 to 5 p.m.
Featured image: Gernot Bubenik - Embryo for the butterfly machine, silk screen, 1966 (photography by Rob Lewis)