A solo show by Cologne-based artists Gert and Uwe Tobias entitled Drawings and Sculpture will open soon at Team Gallery. New York audience is already familiar with their woodcut prints and collages, but this time, they will exhibit their latest body of work, including a series of illuminative drawings on black surfaces, accompanied with three sculptures made out of ceramic and glass. Painted with pastel crayons on the black painted paper, those drawings will be put on the gallery's walls without frames. That will increase the impression of floating forms in the open space. As an opposite, three ceramic sculptures will be expressing specifically defined physical forms.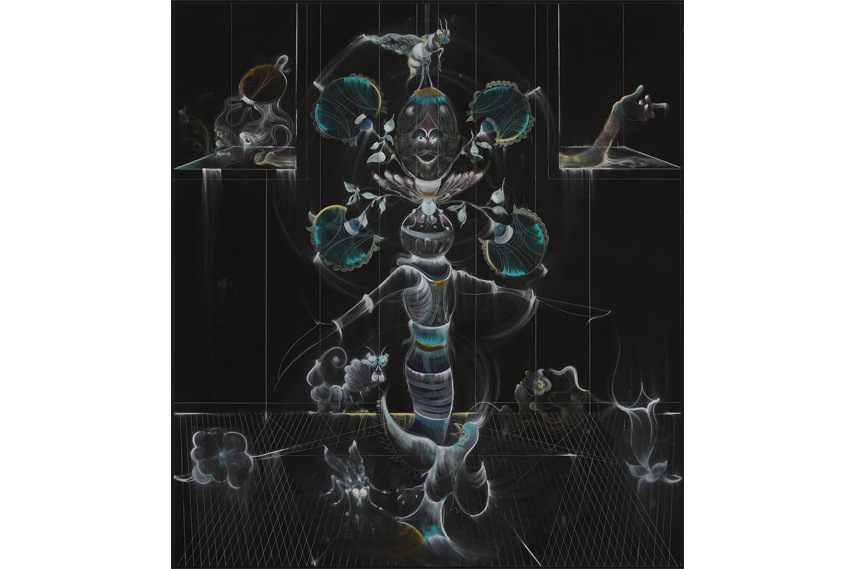 Connected with History of Art
Gert and Uwe Tobias are twin brothers who grew up in Romanian rural landscapes. Rural customs and local tradition had their toe on Tobias' lives, so even though they have been living in Germany for some time now, their art is highly affected by the Eastern European folklore. They are using the traditional ideas and make old stories become contemporary art. Besides that, there is an evident similarity in their work with certain moments and highlights from the history of art, but Gert and Uwe always use just a subtle referral to artworks from the past. For instance, some of their drawings are clearly pointing out to the connection with spiritual geometry of Wassily Kandinsky, or some specific hand gestures in their images evoke the impact from the period of Art Renaissance. But the Tobias Brothers never expressively annotate previous art pieces, but rather paraphrase it with their own authentic art language. In their hands something ordinary becomes extraordinary, and everything comes showing as twisted and transformed to different shapes, abstractions, or undefined figures.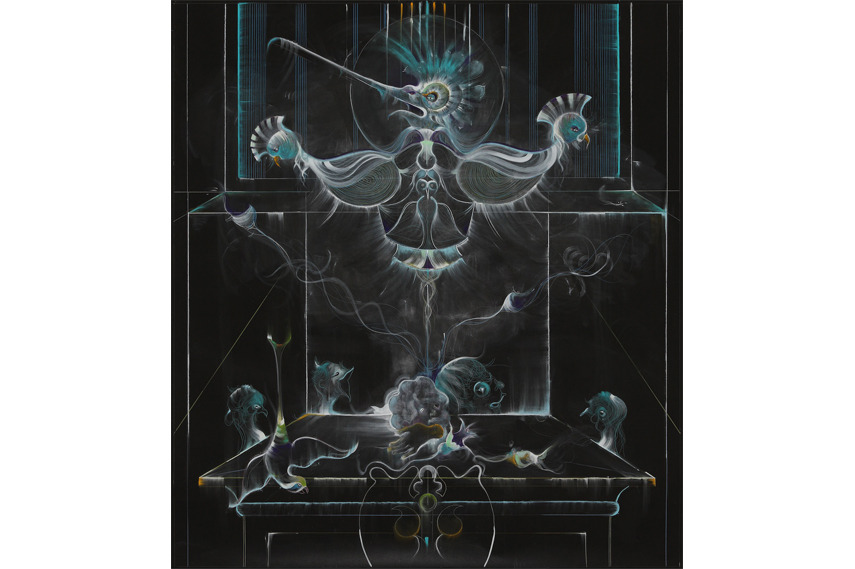 Mysterious Shapes with Real-Life References
For the newest work, Gert and Uwe Tobias were clearly inspired by fantastical creatures. Those ghost-like visions are appearing on their drawings as some kind of mythological images, illusory delusions, and optical challenges in combination with geometric abstraction, architectural and graphic design. They appear deeply private, as internal narratives brought to the public eye. All those figures, even though they are appearing to be mysterious shapes, actually have their references in real life. A closer look is demystifying the sketches, revealing some of the animal, floral and human forms. The Tobias Brothers use them as real world metaphors, which are then rhetorically and stylistically translated into an abstract art.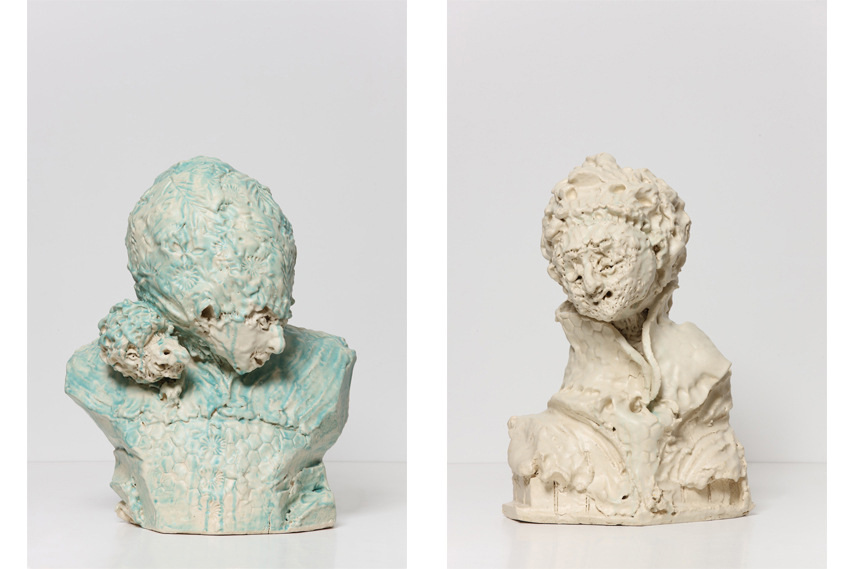 Gert and Uwe Tobias Exhibition in New York
This is going to be Gert's and Uwe Tobias' fourth solo show at New York's Team Gallery. The Drawings and Sculptures show will start on May 5, and it will be ending on June 5, 2016. Do not miss the opportunity to view those artworks of linear form, mythological creatures, and fantastic illusions of the artists' inner world. The Tobias Brothers have already been renowned for their work. Besides shows in the United States, they have had a wide range of solo exhibitions around Europe as well, including shows in Germany, Belgium, Netherlands, and the Great Britain.
Featured image: Gert and Uwe Tobias - Untitled (GUT / 2489), 2016 (detail). Slider images: Gert and Uwe Tobias - Untitled (GUT / 2485), 2016, Gert and Uwe Tobias - Untitled (GUT / 2488), 2016. All images are courtesy of the artist and Team Gallery