Throughout the last two decades, the connection between Africa and its diaspora strengthened, accelerated by globalization and social media. This particular phenomenon can be described as a movement with a shared interest in exploring Blackness, in regards to the centuries of enslavement and colonization, and the effects of geographical, linguistic, and cultural separations.
2021 marks the 5th anniversary of Gallery 1957, a prominent exhibition space in Accra. To celebrate it, the collective exhibition titled Homecoming: The Aesthetic of the Cool tends to examine the mentioned connection through the works of the three notable Ghanaian painters - Amoako Boafo, Otis Kwame Kye Quaicoe, and Kwesi Botchway.
This will be the first presentation to feature all three artists together in their native country (all of them were born and raised in Ghana, and educated at the Ghanatta College of Art and Design in Accra). Boafo, Quaicoe, and Botchway are focused on finding out what it means to be Black, African, and a contemporary artist.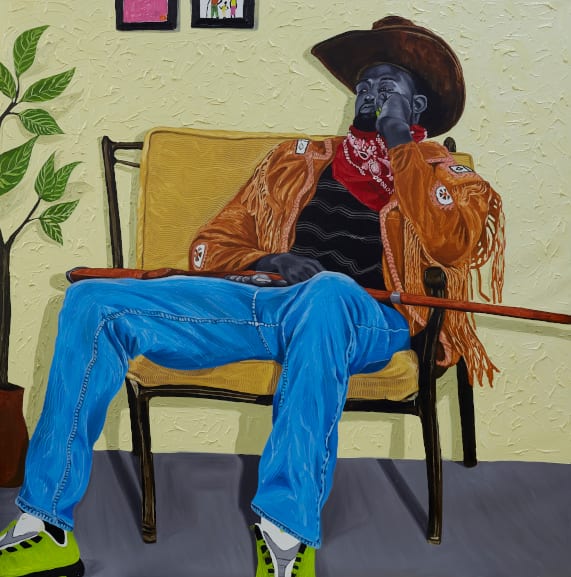 The Styles of Three Painters
Although united in their quest to map this global Black identity, each artist exploits a chromatic expression to accentuate the hues of blue, ochre, purple and grey, and represent the vastness of the Black identity in a non-hierarchical fashion. This particular characteristic does not erase any specific ethnic identity; rather, it indicates African subjects within the contemporary visual plane, depriving them of fetishized otherness and inherent stereotypes while connecting the subjects to Black people around the world.
Quaicoe uses a gradient gray that flattens the richness of brown tones indicative of Black skin and makes the atmosphere reminiscent of vintage film and photography. On the other hand, Botchway's palette dominated by deep purple invites a subtle interaction with the subject that seems positioned into realms of mythic otherworldliness, while Boafo's approach is infused by both the early European Modernism and West African abstraction.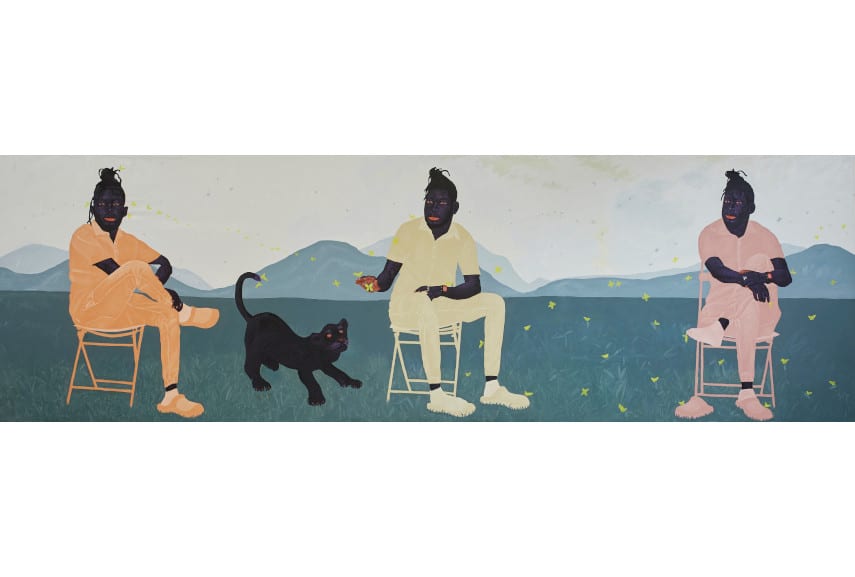 Homecoming at Gallery 1957
The images of these three painters redefine contemporary ideologies of blackness and West African culture and disrupt the common preconceptions while representing the universal human experiences.
The exhibition will be accompanied by a catalog including an essay written by the independent curator Danny Dunson.
Homecoming: The Aesthetic of the Cool will be on display at Gallery 1957 in Accra from 25 March until 9 May 2021.
Featured image: Amoako Boafo - Untitled (work in progress), 240x 400. Courtesy the artist and Gallery 1957.