A Ghanaian artist, Gideon Appah draws from personal experiences of life in Accra, the capital of Ghana, centering around important familial figures, luscious landscapes, prevalent architecture, folklore and daily rituals from his upbringing.​
On the other hand, Tiffany Alfonseca is known for chromatically rich and vibrant paintings that reflect a universe constructed from the point of view of a Dominican-American woman from The Bronx.
The works of these two artists will be joined in an upcoming show at Gallery 1957 in their new space in London. Titled SOUTH FACING SOUTH (ghanaman X quisqueya), the exhibition explores the artistic landscape as a place of transcendence.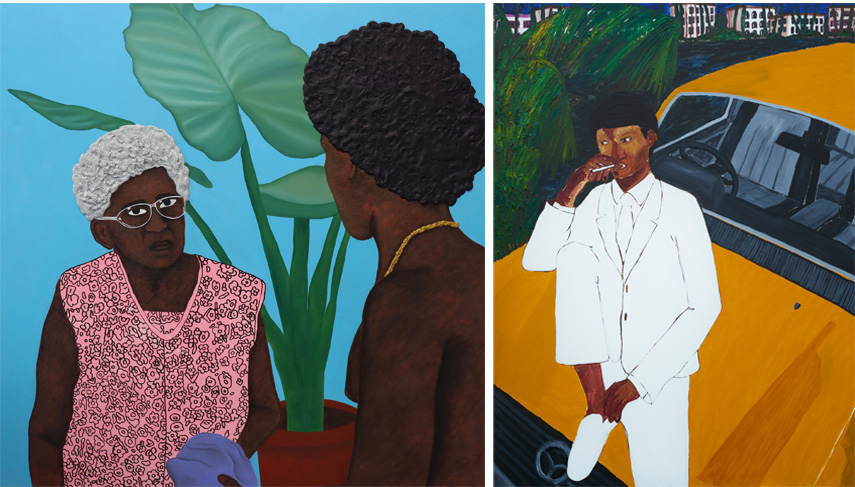 The Practice of Gideon Appah
Drawing from personal experiences of life in Accra, Gideon Appah creates dreamlike compositions that reflect a life characterized by strong emotional bonds, religious activities and folklore. Working with nostalgic blues, deep green landscapes and charcoal, he places typical domestic interiors from 1980s and 90s Ghana against surreal landscapes.
Expanding on his mystical landscapes and dreamlike narratives, the artist now presents a body of work that is a continuation of his Blue Boys Blues series. These works depict surreal scenes populated by unknown, barely-clothed figures set against landscapes miraged with tropes from myth and legend. His works respond both to his own familial stories and reflect on a country's national history, while alluding to the organic transformations of memories over time.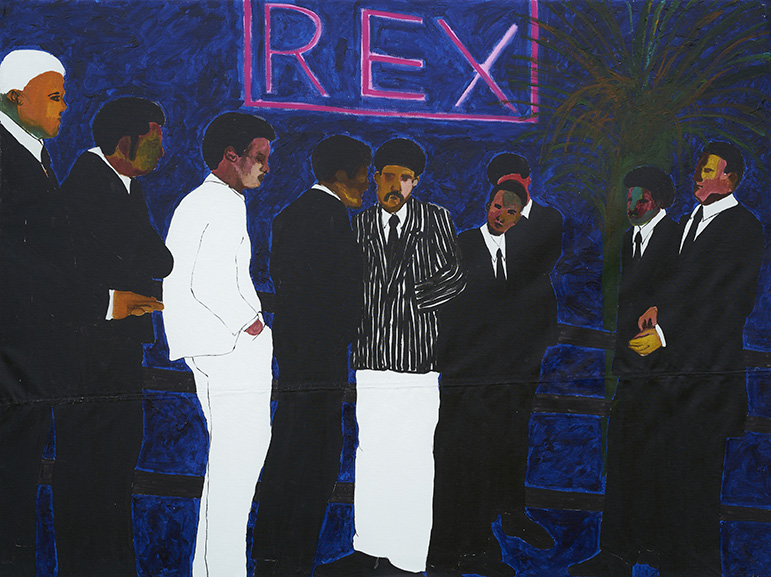 The Practice of Tiffany Alfonseca
Known for the artistic oeuvre that is lush and replete with color, Tiffany Alfonseca seeks to cultivate a robust dialogue about womanhood, colorism, class, family, ritual, and memory. In works that are cognitively and emotionally transformative, Alfonseca celebrates Black and Afro-Latinx diasporic culture while seeking to debunk the myth that this diaspora exists within a monolith.
The artist now presents a suite of five new works created specifically for the show, continuing to examine how her art could help reshape the viewer's understanding of social norms but also question how social norms impact family, communities, and ultimately, our society. Titled Esclavo de la Sociedad (Slave to Society), the series investigates notions of queerness within the Dominican male community.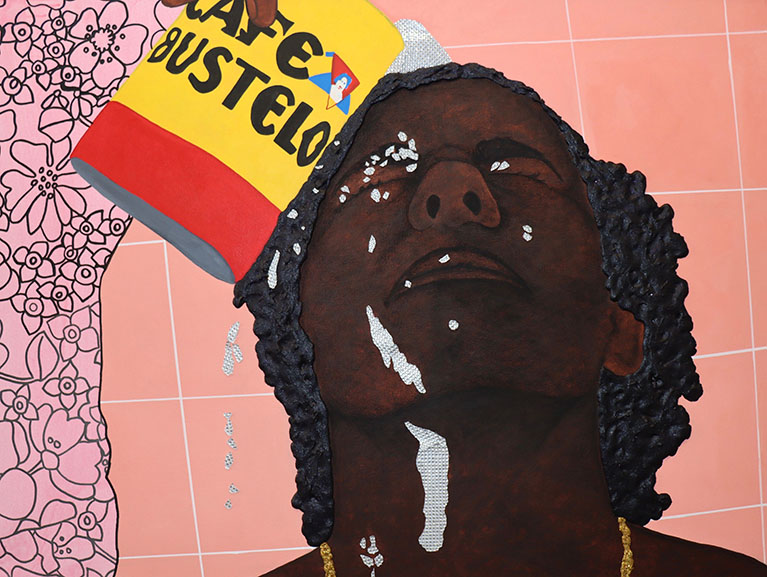 Gideon Appah and Tiffany Alfonseca at Gallery 1957
The exhibition SOUTH FACING SOUTH (ghanaman X quisqueya) will be on view at Gallery 1957 in London from January 30th until March 2nd, 2021. The virtual presentation of the exhibition will be available by appointment until Covid lockdown measures are eased.
Featured images: Gideon Appah - Blue River, 2020. Oil and acrylic on canvas, 240 x 300 cm; Tiffany Alfonseca - Esta vez sera diferente. Acrylic paint, glitter, paint markers, and charcoal on stretched canvas, 30 x 40 in. Courtesy the artist and Gallery 1957.