This January, The NdF Gallery wants you to explore the fascinating examples of Gilles de Beauchêne photography that will be on display in a retrospective exhibition by the French photographer. From the time of the Napoleon to the Anderson fairytales and the Japanese Manga, the exhibition will feature about fourty photographs from four series created between 2010 and 2016.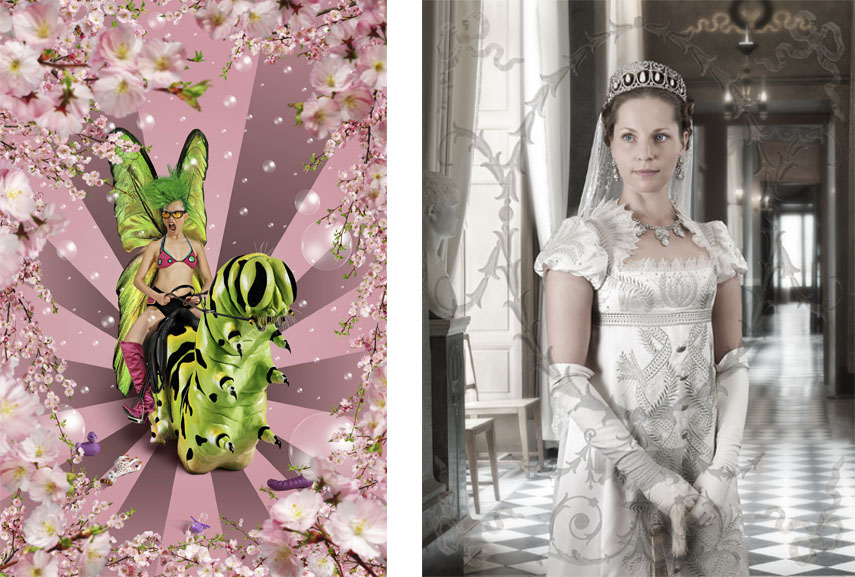 The Photographic Series on View
The photographs were taken by Gilles de Beauchêne's four series, each presenting a different side of the artist's work. The series named Propaganda explores the visual identity of political imagery ranging from Uncle Sam and the famous "I want you" quote to the Soviet agitprop and Chinese Communist Dogma. A l'époque de Napoléon series will take the viewers back to the time of the greatest French commander, while Venus of the Cold visits the freezing landscapes of the Earth poles. Finally, Play the Game series will showcase a series of Alice in Wonderland inspired artworks, inviting the viewers to enter the rabbit whole.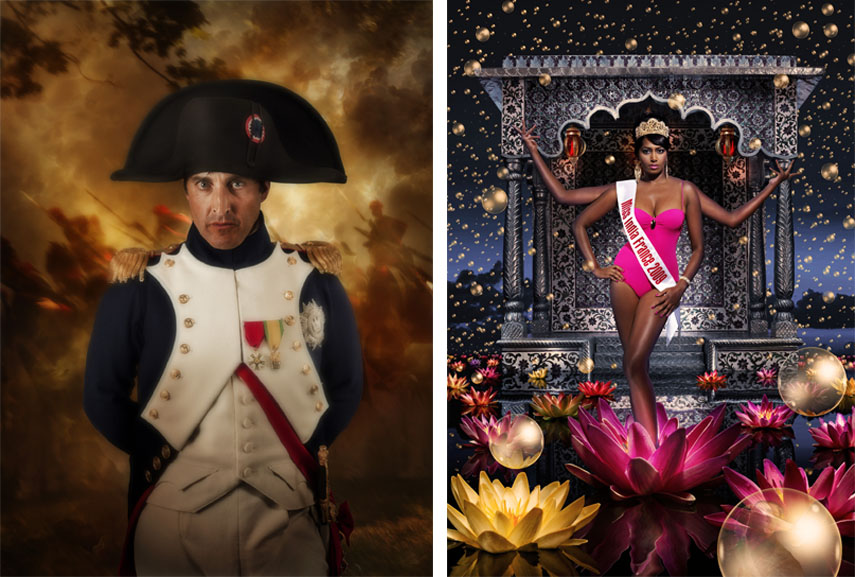 WE WANT YOU!
The works by Gilles de Beauchêne are marked with a complex composition and rhythm. And just like excellent composers arrange an array of notes in the most amazing melodies, de Beauchêne takes various materials, as well as animal and human figures, and rearranges them into the most fantastical narratives spanning from the XIX century France to the end of time. By skilfully using stage decor, realistic costumes, make up and hairstyles, the artist manages to create an array of universes that pull the viewer deep into his fantastic narratives. There you can find a man exhibited under glass, just as an artwork is exhibited in a museum, or women riding centipedes.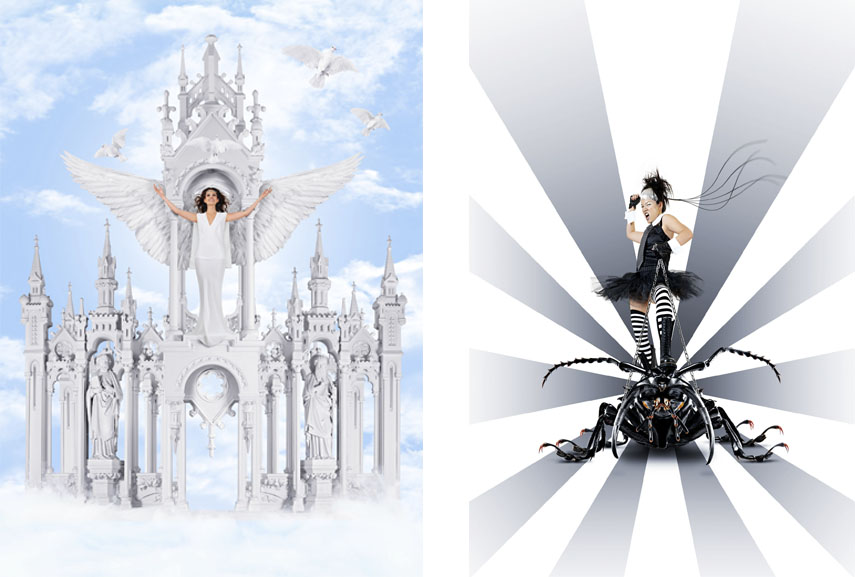 Gilles de Beauchene Photography at NdF Gallery
Meticulously placed and embellished models by de Beauchêne stare directly at the viewers, embracing them with their gaze as the artist adds a touch of the theatrical to tell a story or create a spectacle. He begins his artistic process by making pencil sketches of his future work. Every detail on the photographs is carefully drawn and the big picture is created like a big puzzle composed from a variety of details. The influence of painters like David Roberts, Urgate, Norman Rockwell is visible but de Beauchêne's body of works is equally influenced by a variety motion pictures like The Matrix, Alien, and other Sci Fi films.
The WE WANT YOU! showcase of works by Gilles de Beauchêne will open on January 18 2017 at Mille Feuilles Sullivan exhibition space in Ville d'Avray, France, produced by NdF Gallery. It will close on February 4th, 2017. The vernissage is set for January 21st, from 6pm.
Featured images in slider: Fée clochette; Saut de l'ange; Quality street. All images courtesy NdF Gallery.