Widewalls Artist of the year was MadC – amazing German urban artist whose projects in 2015 left all street art lovers breathless. She began her career as a graffiti writer in her teens, but this girl sprayed her way to the very top of the male-dominated street art scene. As Lady Pink said: E, what, you need a penis to write graffiti?! And, of course, it's true; you don't need a penis to write graffiti. But, the fact is graffiti are usually perceived as a "male area"; only boys write graffiti; the greatest graffiti artists are male, etc. However, work and practice by hundreds of amazing female graffiti artists deconstruct this myth of graffiti being only a "male business". Some of these female artists you can now see in a new movie entitled Girl Power that is just been released and screened in different places around the world. Girl Power movie certainly brings the spotlight to female graffiti artists from a number of countries across the globe.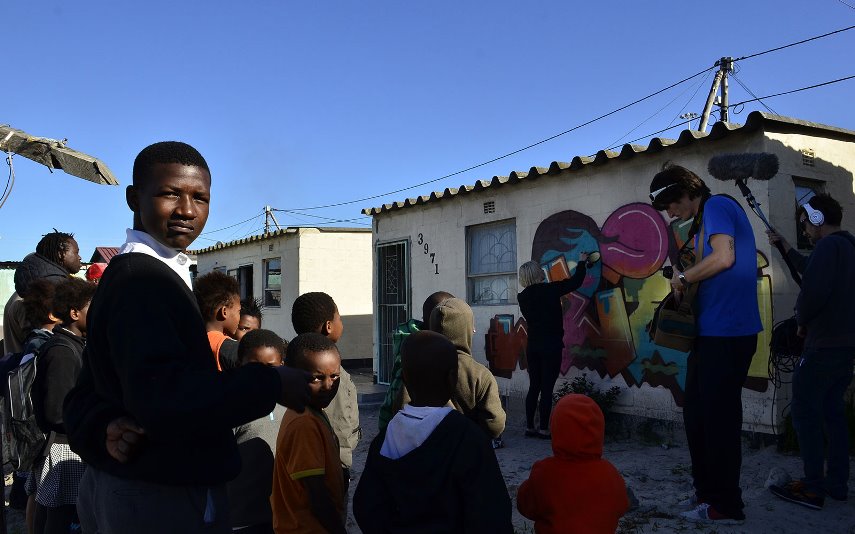 Girl Power Movie
Girl Power is a documentary that presents female graffiti writers from fifteen cities – from Prague to Moscow, Cape Town, Sydney, Biel, Madrid, Berlin, Toulouse, Barcelona and all the way to New York. The graffiti community is predominantly a man's world, and men often share the view that graffiti – namely the illegal kind – is not for girls. And yet women have become increasingly more emancipated in recent years; there are female graffiti shows, magazines, and websites. Girl Power captures the stories of ladies who have succeeded in the male graffiti world. However, Girl Power is more than just a look into the graffiti microcosm; it tells the moving story of Czech writer Sany, who decided in 2009 to capture female emancipation in graffiti on film and to give other girls and women the possibility to express themselves. It took her 7 long years to complete the documentary. The film follows her life with graffiti, her motivation, and values that keep changing as the years go by. The viewers will also meet her family, who are absolutely unaware of Sany's "second life". Sany sacrifices a lot for the film, but even when she's at the end of her tether, she refuses to give up on her dream – to make the very first movie depicting females in graffiti.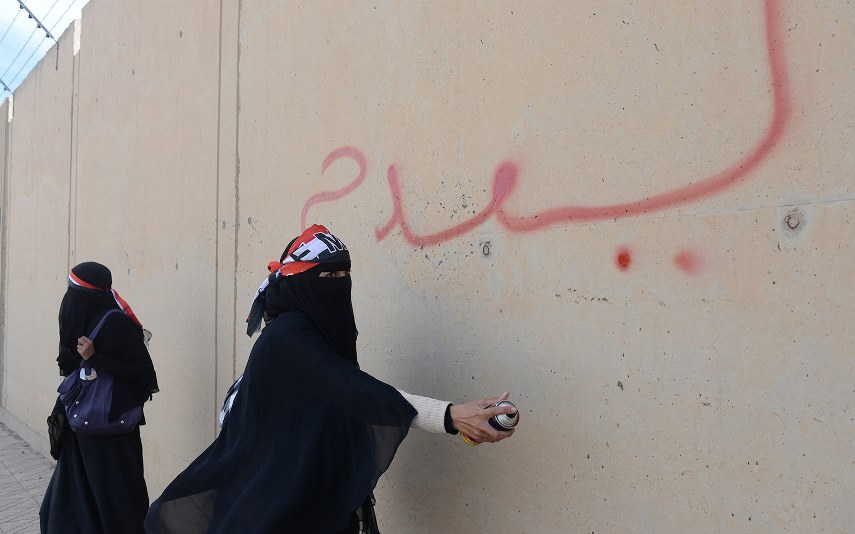 Credits and Artists
The director of the movie is Sany, while executive producer is Filip Cermak. The film producer is Martin Hulovec. And, what artists you can see in this documentary? The list is not so small. Female graffiti artists whose work is captured are: Anarkia (Rio de Janeiro); Claw Money (New York City); Dona (Madrid); Doze (Gdansk); Forma (Toulouse); Funky Girls (Milan); Igasm (Sydney); Ivey (Sydney); Lady Pink (New York City); Lotus (Sydney); Martha Cooper (New York City); Mary (Moscow); Mick La Rock (Amsterdam); Miss 17 (New York City); Motel 7 (Cape Town); MRS (New York City); Musa 71 (Barcelona); Nika Kramer (Berlin); Okada (Moscow); Puff Girls (Essen/Dusselforf); Quel (Moscow); RosyOne (Biel); Sany (Prague); Sheron (Berlin); Shamsia Hassani (Kabul); Spice (Sydney); Torn (Sydney); Utah (New York City).
Trailer for Girl Power movie
Where to Watch?
Girl Power movie already had its premiere, but even now we can confirm where the next screenings will take place. On March 21, the movie will be screened in kino Bio Oko in Prague; on March 22 in Minikino in Ostrava, on March 22 in kino Aero in Prague, on March 23 in kino Maj in Litomjerzhice, March 23 in kino Portyc in Pisek, March 24 in Nashe Kino in Shternberk, and finally, on May 20 at Urban Spree in Berlin, Germany.
We would like to hear your opinion! Please comment on our Facebook Page!
Featured Images: Girl Power movie. All images courtesy of www.girlpowermovie.com. They are used for illustrative purposes only.