For the Italian artist Giulio Vesprini, simplicity is where the power lies. With the background in architecture and graphic design, the 35-year-old artist easily moves from graphic to illustration, from painting to street art, from video and photo to architecture. His research is focused on several fronts, as a result of numerous talents Vesprini owns which will be on full display in his latest exhibition opening this March at Milan's Studio D'Art (his latest group show also at the Studio just recently finished). Cosmometrie, the first solo show for the Civitanova Marche born artist, curated by Alessandra Ioalé, will present to all the visitors to Giulio Vesprini's unique visual identity, with works that are never concluded, as each one presents the continuation of the following one (learn more about Italian urban art scene from the current group show Made in Italy)...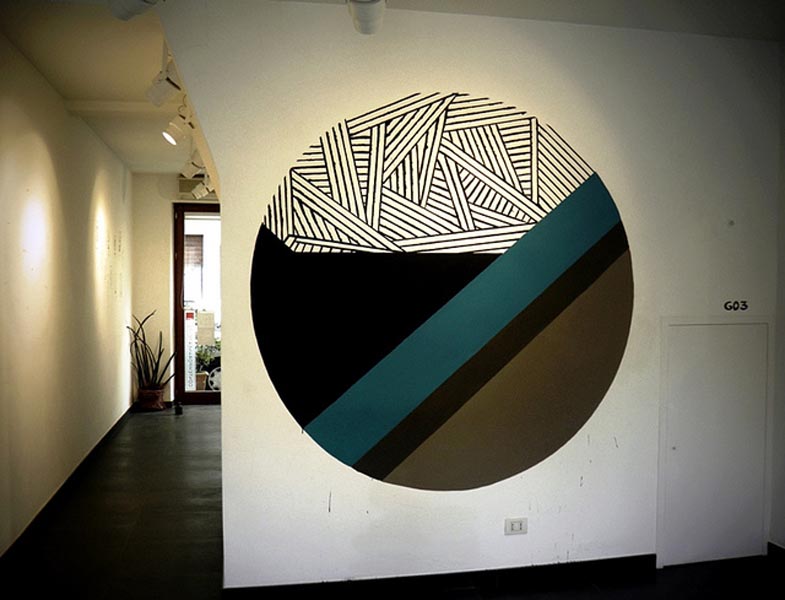 New Works by the Multitalented Artist
For more than a decade now, the art of Giulio Vesprini starts focusing on geometric forms, colors, showing great interest toward the nature and its relationship with the environment in which he grafts. Every time that the artist conceives a work, it never becomes serial, even if realized with the engagement of engravers media. His work is, therefore, never done. Ink, pencil and pen they are the principal tools with used to create these fascinating results surrounds us of a close observation of the world around us. Organized as part of Parentesi Aperte project and created by the gallery's curator Alessandra Ioalé, the Cosmometrie show represents the cycle of five solo exhibitions aiming to present to the public five valuable artistic personalities, all very different with unique aesthetic solutions. Cosmometrie is the fourth exhibition since the beginning of the project.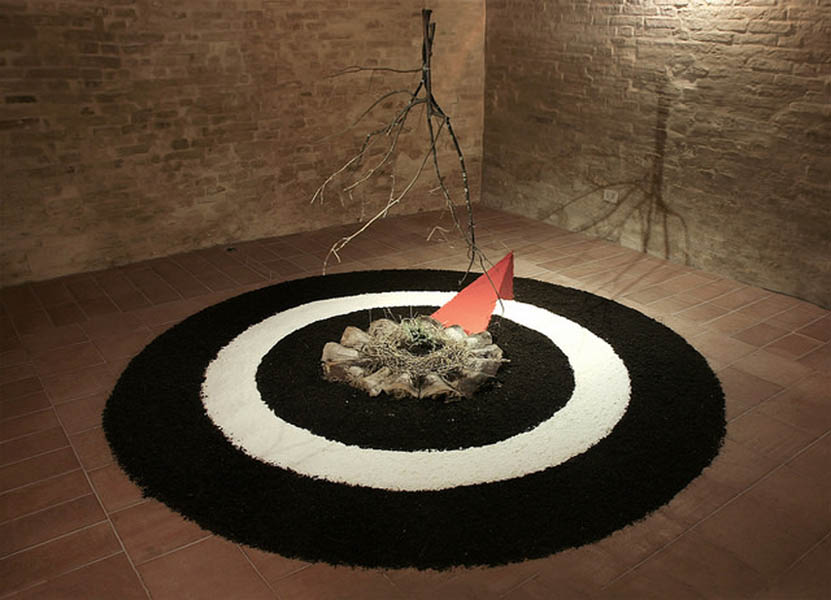 Cosmometrie Opens On Tuesday
A balance between man and nature, in which the artist is as poetic restored and reaches its highest level of expression in the new and unprecedented series of papers presented in Cosmometrie, which has fully manifested the desire to refocus attention on what we poor citizens engaged in the daily routine of our small business. As Vesprini says himself, his works were born from minimal culture where the shape represents the main idea, I think that my freehand drawing symbolizes abstract expressionism where I often feel to reach a perfect work.
Giulio Vesprini's Cosmometrie opens Tuesday, March 3rd at 6 p.m. at Studio D'Ars, Via Sant'Agnese 12/8 Milan. The show will stay on view until March 24th, 2015.
For more exciting exhibition announcements, sign up for My Widewalls today and FREE of charge!