Somewhere between the realms of pornography and fashion photoshoots lies the slightly controversial and often misinterpreted field of glamour photography. Around since the advent of the 20th century, the genre has been through quite a ride, encountering both harsh criticism and evolving in style. To best define it, we probably have to describe any photo of the sort: overly softened, big hair of usually female models, attractive clothing, sensual poses and facial expressions. We've all seen them, and just like our elderly probably hid them inside nightstand drawers, in the modern world these images could be classified as "NSFW". So are they pornographic? And, if there's all that fashion and accessories, why can't we call it fashion photography? The truth is that glamour photos are simply neither, but because they show a (semi-)naked female body, they continue to come across disapproval and even hate. From an artistic standpoint and the willing to clarify the role of such imagery, I can't help but wonder: is this attitude justified?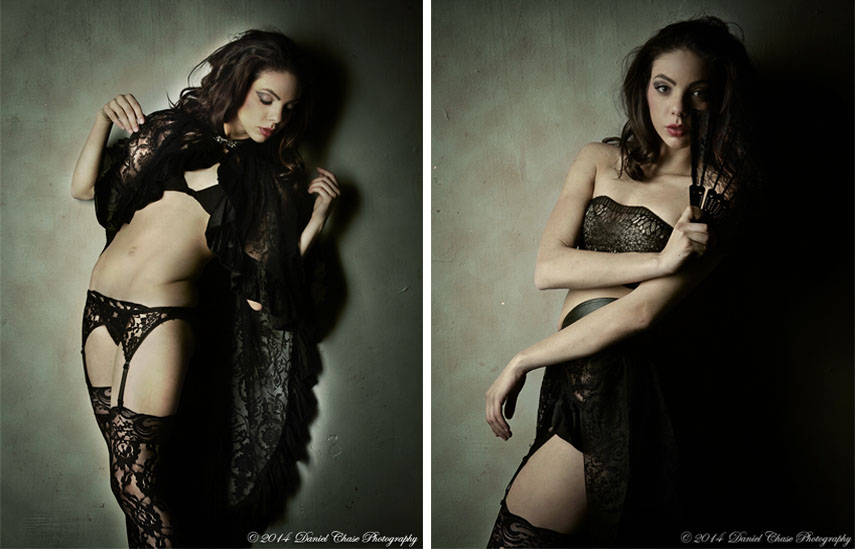 What is Glamour Photography ? A Brief History
Colloquially known as "cheesecake" or "beefcake" among photographers[1], glamour photography has been referred to as "erotic" throughout the bigger part of the past century. It could be traced back to the early 1900s, when the French street vendors sold postcards with playful imagery of women. This is also the time when the pin-up culture rose to popularity, as seemingly surprised, sparingly dressed female figures would invite their viewers to play. Until the launch of Playboy magazine, actresses like Betty Grable and Bettie Page were a frequent sight inside trucks, body shops or among soldiers. During the 1950s, the magazines and even calendars featuring nude bodies were highly controversial and even illegal in some cases, which is why they were largely our of sight and censored. The enchanting imagery came back to the spotlight after a brief hiatus in the 1990s, with models like Hope Talmons, Heidi Van Horne, Katie Price and Dita Von Teese who redefined the concepts of the genre alongside capable photographers and respectable publications.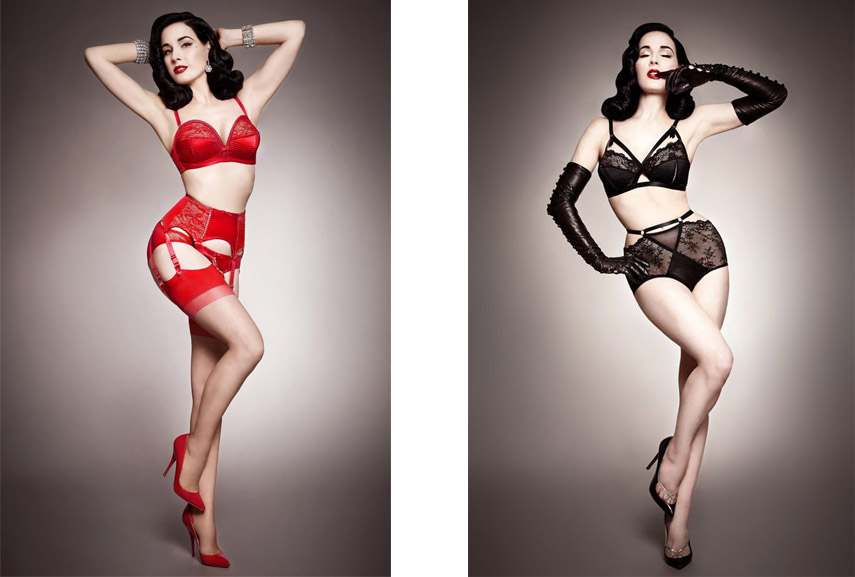 Defining Glamour in Photography
If we look up the term "glamour" inside a dictionary, it will define it as "the quality of fascinating, alluring, or attracting, especially by a combination of charm and good looks." When it comes to photography as an artistic medium, it means capturing and conveying all these qualities through an image; in fact, this kind of picture goes even further and portrays sexuality, style, beauty and confidence as well, in an unusually appealing manner[2] - let us remember again the Golden years of the film industry and all the glamorous shots of Hollywood actresses, or the late 1980s/early 1990s photos of perms and leather jackets all the way. Nowadays, we can talk about professional photographers who reinstated the genre's style and approach by renouncing shoulder pads and introducing the aspects and style of the contemporary woman, in all her glory and soft light. Perhaps saying that glamour photography is dedicated to making women look beautiful in a sophisticated way is what describes it all best, but it is the various interpretations of this definition that still causes a debate among the admirers and the opponents.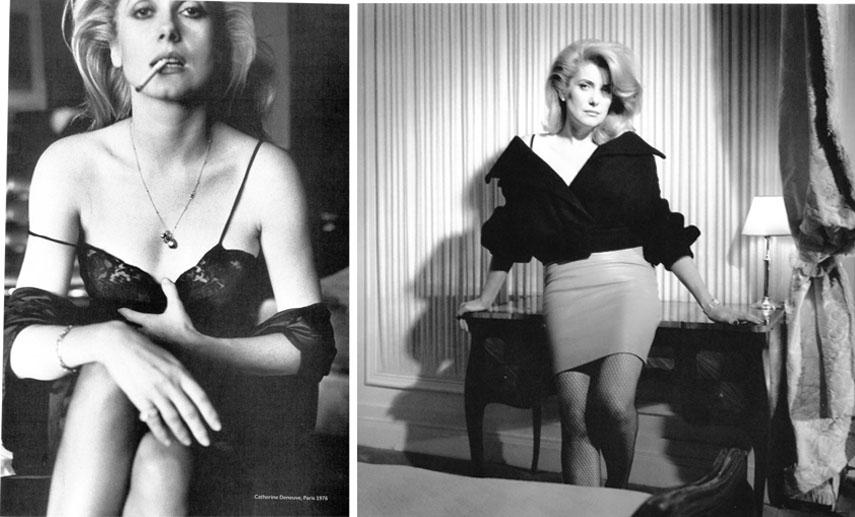 Trashy or Classy?
The main argument of those against the idea and, more importantly, the content of glamour photography, is that it contributes to the objectification of a woman, as a tool for stripping her down of all qualities but the physical ones. What should effectively make their concerns go away is the fact that today we can talk about a kind of modelling which involves high-class fashion clothing and designers, makeup artist and hairstylist, accessories, as well as equipped photographic studios and photographers. How does all of this make it better? They all contribute to a tasteful vision of a woman, one in which the model is seducing the camera and is completely comfortable with herself. After all, it's not just models posing - it is the regular women who do it completely voluntarily, for their own pleasure, sometimes wanting to live their own fantasy, which led to the birth of boudoir photography as well. This goes to say that glamour photography is much more than sexuality or implied nudity; rather, it goes to capture the beauty, both outside and in, which is surely something that could satisfy the norms of those who advocate against it. In the end, this genre isn't for everyone, and liking it or not is an entirely personal choice.
Of course, as in all of art and creative businesses, it takes skills and imagination in order to give life to a successful image. Many photographers who try to insert themselves into the field deliver trashy, cheap photos of strong sexual innuendo and poor taste in visuals. Because, the trends and standards of glamour photography require quite the opposite, they are not considered a part of it. In essence, it all comes down to dignity and intent, rather than creating imagery with the goal of pleasing dominantly male population.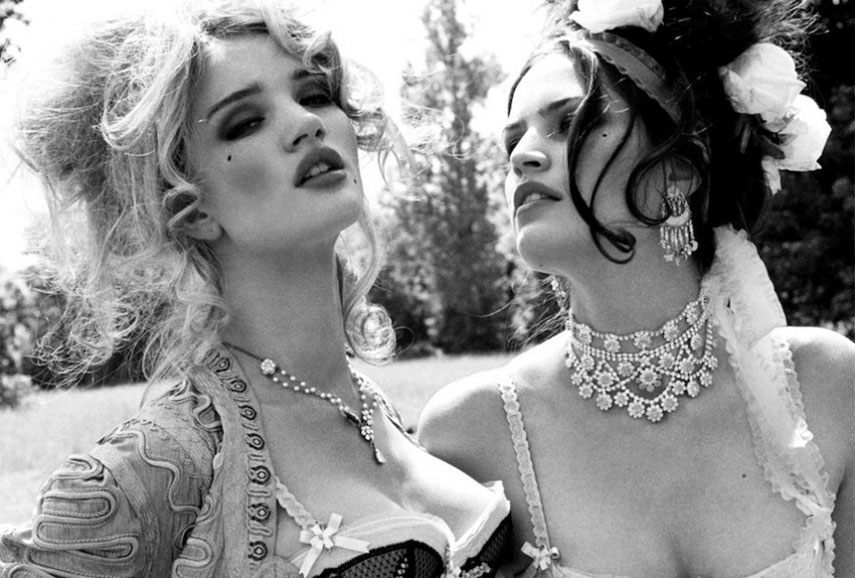 The Allure of a Boudoir Portrait
A popular photographic style which emerged as, we could say, a subcategory of glamour is the boudoir photography. Similarly, it features intimate, romantic and sometimes erotic images[3], but the difference is that the subjects of these pictures are people who do not regularly model, or are not models at all. Like we said earlier, this type of image-making can be a fantasy coming true for anyone willing to explore their sexuality, sensuality and own selves through the photographic medium, and many do. This way, the subjects become the commissioners of their own photo, so the results are generally produced for personal use and private enjoyment. Taking its name from a French word for a woman's private sitting room, boudoir imagery is based on the suggestive rather than obvious, the metaphorical rather than the direct, an aesthetic most frequently obtained through high-key lighting, grainy black and white and film noir-like atmosphere.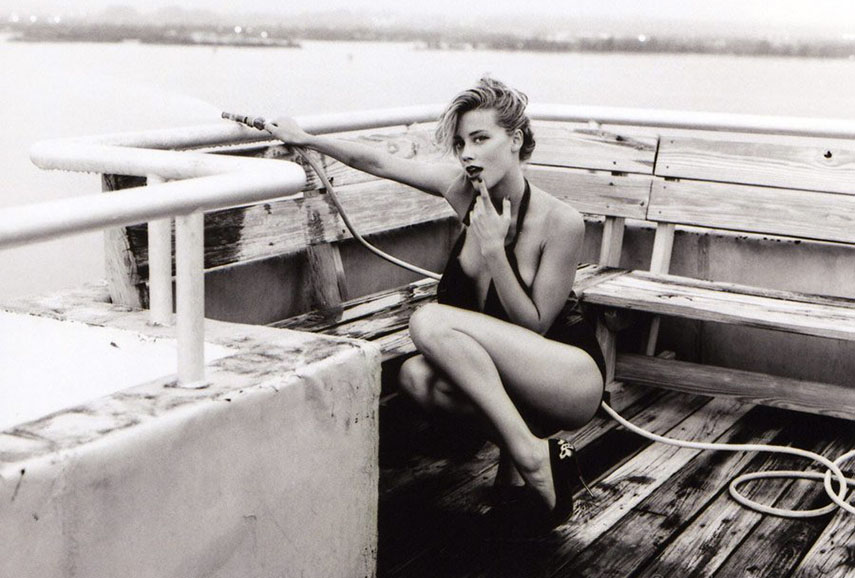 Photographers of Glamour
Possibly the two most famous early glamour photographers were Ruth Harriet Louise and George Hurrell, who worked in the United States during the 1920s. Ruth Harriet Louise was the first professional woman photographer active in Hollywood and she even ran a portrait studio at Metro Goldwyn Meyer for five years[5]. Her portraits of stars like Greta Garbo, Joan Crawford, Marion Davies and John Gilbert are still among the most memorable ones, classic yet highly expressive and subtly sensual. Similarly, the photos of George Hurrell, who worked during the 1930s and 40s, glamorized the status of celebrities by ulitizing lighting techniques to develop dramatic effects, often seeing subject emerge from the dark background to reveal their famous faces. Over the years, many portrait and fashion photographers tackled the field of glamour, taking a break from advertising the product and focusing on the model, which is why there are examples of such images in the oeuvre of Helmut Newton, Ellen von Unwerth or Mert and Marcus. Outside the commercial field, there are photographers like Lisa B, Georgy Alexandrov, Billy Bilacous, Luke Pearsall, Daniel Chase, Faby and Carlo, Silviu Sandulescu, Gregorio Campos… As long as there is sex appeal glamour photography will reign on, as sophisticated, alluring and charming as always.
 Editors' Tip: The Art of Boudoir Photography
In this greatly anticipated book, pro photographer Christa Meola goes beyond photography instruction to include detailed information on how to help women look and feel beautiful by cultivating their sex appeal. This beautifully illustrated guide will not only enhance your understanding of how to bring out the best in every woman, but also sharpen your photography skills in order to capture her successfully. The publication is about transformation. It's about cultivating sex appeal and enthusiastic positivity. It's that jolt of confidence and bolt of sexual prowess to tease out of your subject. It's for each woman to recognize her individual beauty, provide an opportunity for her to break through her comfort zone, honor her body, and celebrate femininity.
References:
Rosenberg, D., (2015) The Secret History of Hunky Male Beefcake, Slate [September 4, 2016]
Anonymous, Glamour Photography, Wikipedia [September 4, 2016]
Batista, N., (2014) Wait, What is Glamour Photography Again?, Fstoppers [September 4, 2016]
Anonymous, Boudoir photography, Wikipedia [September 4, 2016]
Dance, R.; Robertson, B., Ruth Harriet Louise and Hollywood Glamour Photography, Univ. of California Press, 2002
Featured images in slider: An image by Sliviu Sandulescu; Luke Pearsall; Gregorio Campos; Faby and Carlo; crosslandphotography; Ruth Harriet Louise - Greta Garbo; George Hurrell - Joan Crawford 1934. All images used for illustrative purposes only.