Imagine the craftsmen in a glass products factory somewhere in the world, anywhere. Imagine them designing and manufacturing all sorts of items that are made for the factory's owner. As you can imagine, those workers might be (and usually are) truly artful in what they do, but that particular factory-producing technique is not quite what we call a glass art.
Now, imagine something created with Murano. We all know what it looks like, we all know how valuable those Murano bowls and vases may be, and what kind of masterpieces can be made out of this particular type of material. In the artistic way of speaking, that is. So, what is glass art then?
Extraordinary decorative bowls, amazing lamps, colorful, glossy, unique sculptures, or paintings on glass? Okay, that is a good start for defining what might be assumed as an fine creativity on glass. Glass art is really different from ordinary products, and it shows an individual skill. It outlines an attitude, too. It reflects the creatives' personality, as they put their heart and soul into it. One thing is for sure – creating glass artworks isn't an easy process.
Stained Glass Through History
What techniques do glass sculptors use? For starters, there is stained glass, or if we put it in other words – colored glass. It is an essential way of an artistic approach to this material. The medium of glass is fragile and it should be handled with great care and devotion. So, every applied artist who wants to make an artistic piece out of stained glass must embrace the technique. Throughout its thousand-year history, stained-glass has traditionally been made in flat panels and used as windows, mostly for churches, mosques, and important buildings. Today, the term is extended for the inclusion of leadlight objects, such as famous lamps that came out of the Louis Comfort Tiffany's studio during the middle of the 20th century, as well as some innovative structures.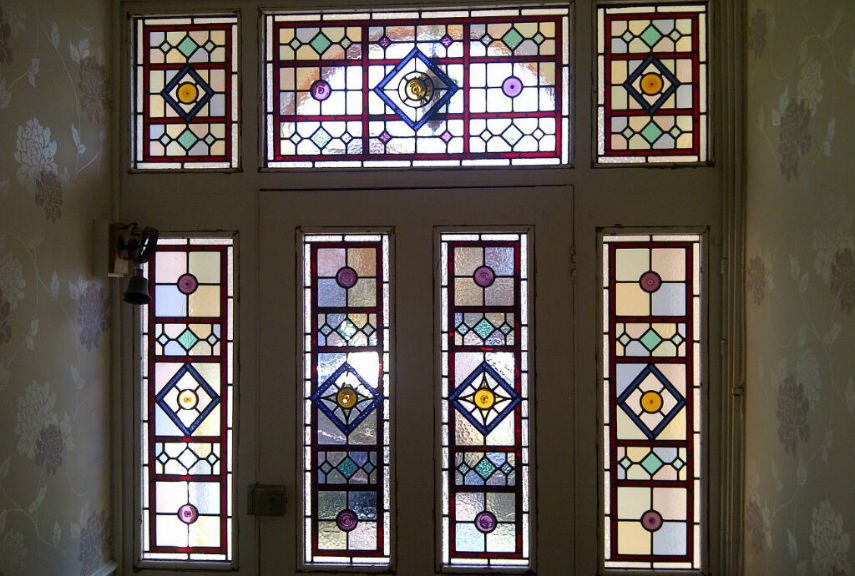 Contemporary Ways of Using Stained Glass
As a refined craft, stained glass requires an artistic skill to conceptualize an applicable design, and the engineering skills as well to produce the art piece in the end. But, what actually mean to stain the glass? It is the glass that has been colored by adding metallic salts during its manufacture, which is then crafted into stained glass windows, and the small pieces of glass are arranged to form patterns or pictures. This technique has been in use for centuries now, but it is still very popular today. And these days, it isn't only a technique to create a church vitrage, but the way to make artworks.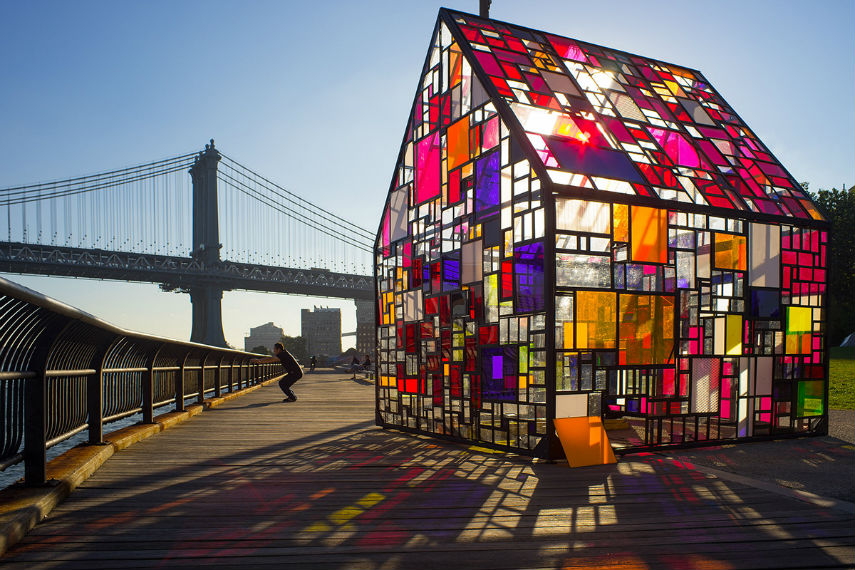 Modern Glass Production
There are many glass factories around the world today, some delving in more commercial matters, while other focus on the applied arts as well. Some of the best could be found in the US and the UK, but also in Germany, France, Poland and Russia. All of those factories produce high-quality product, both hand-blown, which include a cylinder glass, a so-called muff, and a crown glass, and on the other hand, a rolled glass, mostly used for the cathedral ornamentation. Having in mind the fact that there have been many new technologies of production invented so far, contemporary stained-glass makers have a significant amount of quality resources to use in their creations.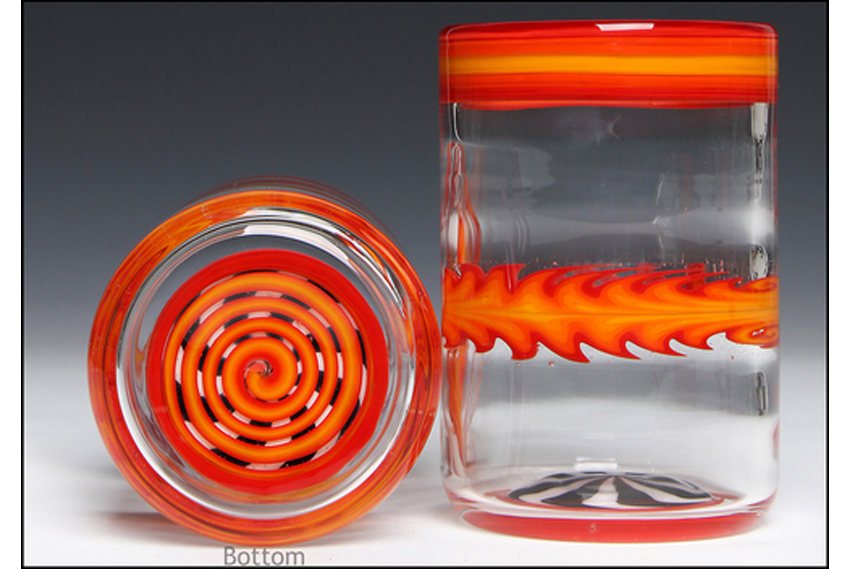 Glasstress – Meeting Point for Exhibition and Discussion
The best way of following the contemporary scene is to visit the Glasstress exhibition during the Venice Biennale of Arts. Every second year, there is a display of some of the best glass artworks out there, as wells as the latest trends in design, in stained and blown glass art, and other techniques. All the important creatives gather together to discuss the current situation at the marketplace, as well as opportunities, possible distractions, and future collaborations on various creative projects. Every one of the Glastress exhibitions had its own topic. Starting from 2009 up to the 2015 edition, which had the Gotika theme. For the upcoming exhibition during the Venice Biennale 2017, the topic is yet to be revealed. All in all, the shows like these are a great opportunity to see who is who in today's scene, and to catch a glimpse of current trends and future perspectives in this particular field.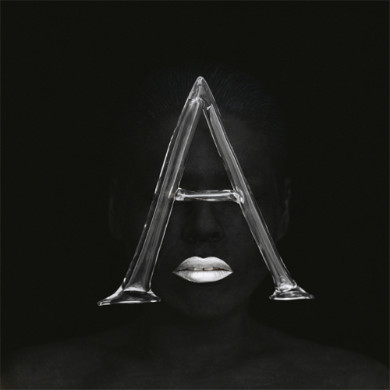 Is It a Man's World?
One of the aspects of the contemporary glass art scene that became clear over the past several years is that young and emerging women glassshapers are courageously taking control into their hands. The glass crafting and manufacturing have always been seen as a masculine discipline. However, the perspective is changing and we see a lot of truly successful women in the world of glass today. Some of them are Kimiko Yoshida, Marya Kazoun, Anne Peabody, Soyeon Cho, and Hye Rim Lee, just to mention a few. They are not afraid to experiment with glass as an artistic medium, they all share a desire to investigate both public and intimate spheres, and they are eager to explore relations between art and life, dreams and reality, imagination and facts.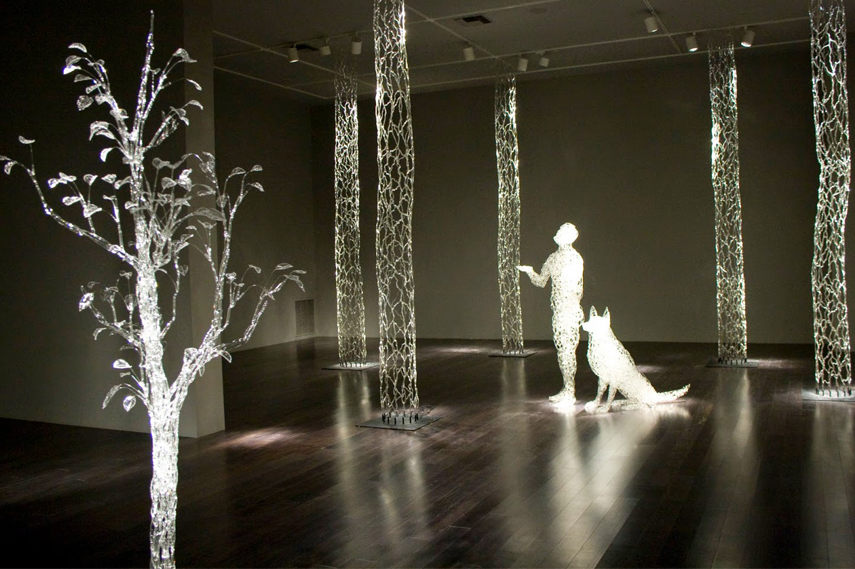 Encouraging Excellence in Every Glass Artist
It's not like the shapers of glass gather together only when the time comes to go to Venice. They are also very well organized around the Glass Art Society (GAS) with headquarters in Seattle, WA, but functioning as a worldwide community of glass artists. Their mission is to encourage excellence in each and every artist out there and to promote appreciation and development of the artworks as unique entities. Some of the famous glass shape-givers who are the part of the GAS are Nina Casson McGarva from France, Alejandro Herrera Guiñazú from Argentina, Tanja Pak from Slovenia, Mauro Bonaventura from Italy, and Karen Reid from Dalton, Pansilvania, among others. If you are not yet familiarized with their oeuvres, you should definitely check out the masterful glass artworks they create – from decorative plates with specific color scheme applied, to sculptures made out of the glass details incorporated in stone, to dreamlike installations that include various mediums such as glass, metal, light, rubber, and sound. When it comes to the glass art, truly everything is possible. There are no boundaries, but the artist's imagination itself.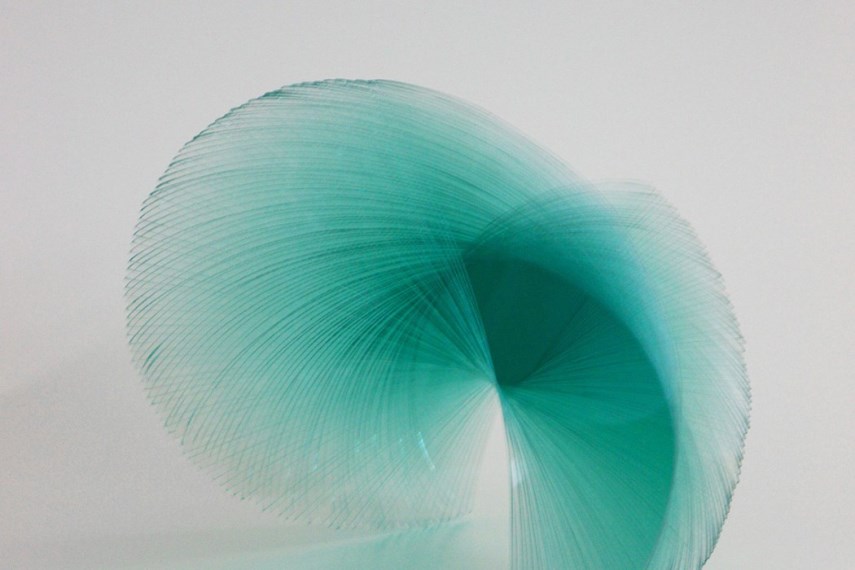 Famous Stained Glass Artists
There is no doubt that stained-glass practices created the first significant glass artworks. In addition, stained glass makers paved the way for the emergence of different glass techniques and styles. Usually associated with Middle-Age Cathedrals and the 19th Century stained glass makers, this technique was used for different expressions since the beginning of the 20th Century, while these expressions and practices have introduced glass art to the world of fine and Modern art.
In the early 20th Century, new styles emerged that supersede the dominant Gothic movement. One of the most important authors of that time was Harry Clarke, an Irish stained-glass creator, and book illustrator. Clarke was a leading figure of the famous Irish Arts and Crafts movement. Although his artworks are mostly beautiful stained-glass pieces of the big Cathedrals, a large number of his creations can be found in museums around the world.
Today, stained-glass is still an important practice. Famous British artist Brian Clarke is one of the leading stained-glass artisans in contemporary art. His works can be found in architectural settings and private and public collections internationally. However, today, in the contemporary artworld, there are other glass creatives who use techniques and styles that are more popular than stained-glass.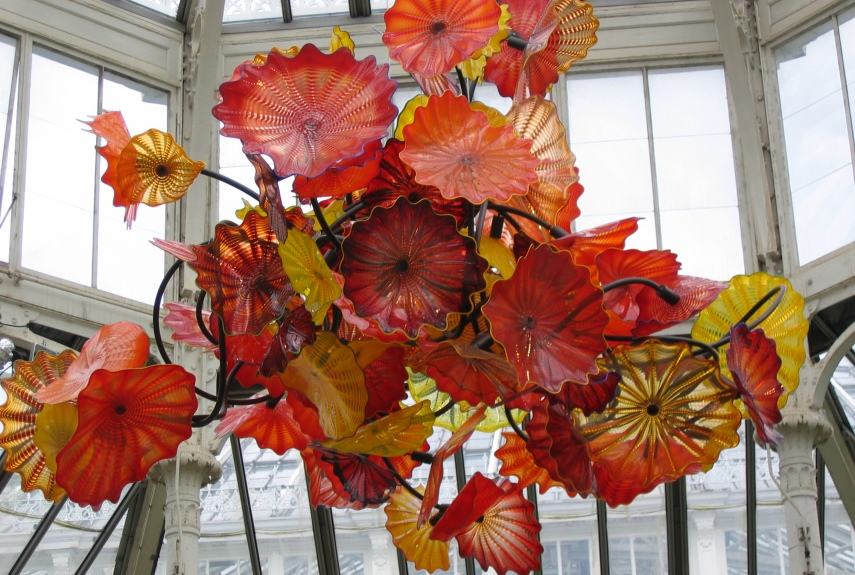 Blown Glass Makers
Glassblowing, as one of the most significant artistic practices today, has quite a rich tradition, but its popularity is still enormous. Actually, some of the most renowned contemporary glass creators are using this quite complicated technique. One of them is Dale Chihuly, an American glass sculptor. Chihuly uses an extremely rare technique of glassblowing that results in the production of stunning sculptures and installations. Being a very productive artist, the pieces by Chihuly can be found in permanent collections all over the world. Most glassblowing artisans today have Lino Tagliapietra to thank for many of the processes and techniques that have become the industry norm. Tagliapietra is one of the most important contemporary artists today. Born in Italy, he grew up on the Italian island of Murano, where glass making has been an island tradition since at least 1291. His pieces can be found all over the world, while his best-known piece, an impressive 35-boat glass armada is located at the Columbus Art Museum in the United States of America.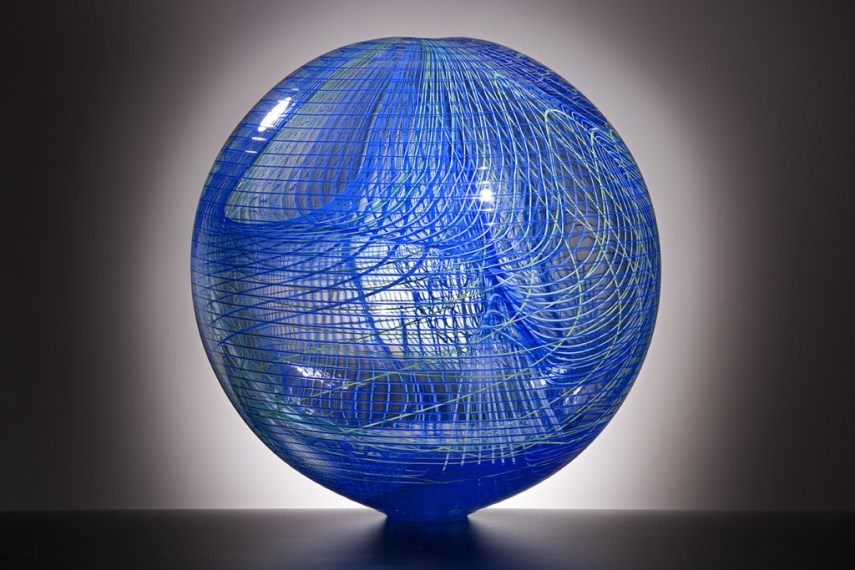 Glass Sculptures
Since there is not enough space to describe all of the glass art techniques, here we will mention some of the most renowned creatives who create glass sculpture – and this type of sculpture is actually one of the most popular glass artforms today. Jack Storms is a contemporary artist who uses an extremely rare technique in creating sculptures. Each sculpture begins with a core of lead crystal which is cut, polished, and laminated to create reflective mirrors - a rainbow of colors is created. Then it's hours and hours of repetitive grinding, cutting, and polishing. He even uses Fibonacci Theory creating a natural flow in each of his pieces.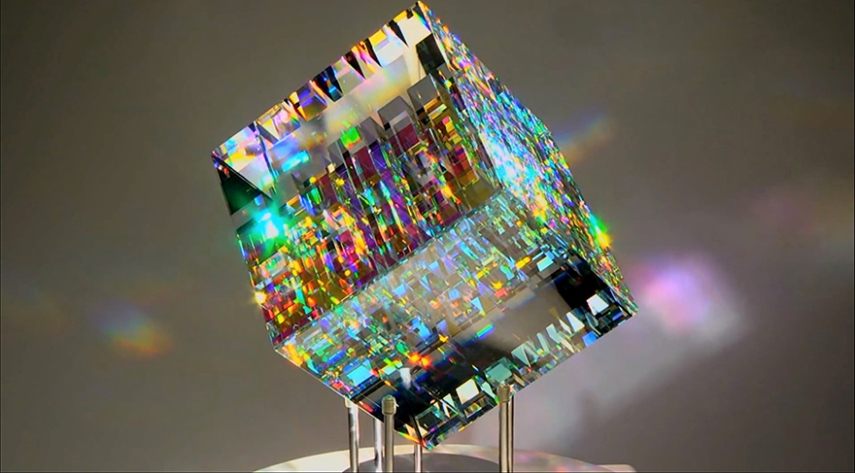 Other Important Names in Contemporary Glass Art
Ikuta Niyoko is probably the most famous Japanese glass artist. Niyoko is known for her geometric layered sculptures. Glass painting is also a practice used by a number of creatives, however, but it's not as popular as the sculpture. Karen LaMonte, an American artist, creates wonderful sculptures, while she is best-known for her Vestige, a cast-glass, life-size sculpture of a dress. It took a year for the creative to finish this magnificent piece. Finally, speaking about glass art, it's important to mention the namesake of the prominent historical figure - William Morris, the glass artist. In his practice, Morris manipulates with the ability of glass to be transformed into wood, bone, fiber, and sinew.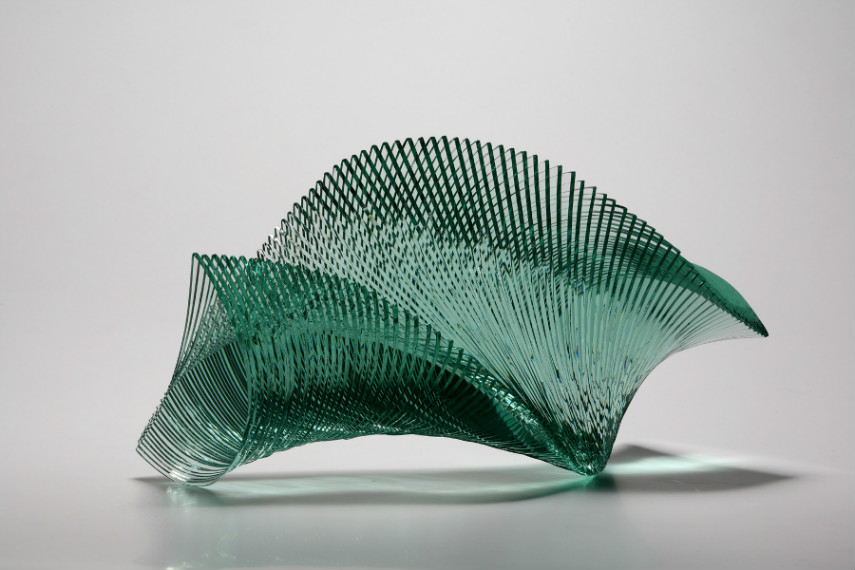 Artistry Lays in Decorator's Hands
Now, let's go back to that factory-made glass products from the beginning of our story. Those pieces were made as patterned and unified, and they were following the exact decoration path. Not much of individuality was involved, but there was the significant amount of the skill needed for craftsmen to perform at their best, because it was pretty much all about the manual labor in those factories, with no robots or machines included. Since the medieval times, glass factories played the role of the ancestors of today's glass art. The importance of decoration – in the Victorian times in particular – meant that artistry laid in the decorator's hands. The same goes for contemporary glass art. The more skillful the carftsmen are, the more value is added to their artwork.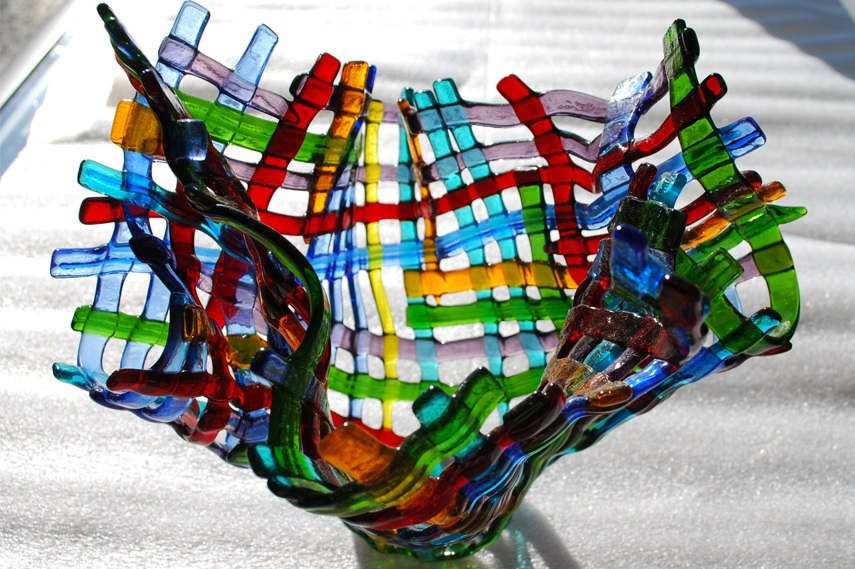 High Demand for Glass Artworks
Glass art truly is valuable in today's scene. When we look at the global art market we see that there is a high demand for the glass art pieces. Art collectors are getting increasingly interested in what some of the best-known glass artisans have to offer, looking forward to seeing their newest glass bravures. There is also a large number of art galleries dedicated only to exhibiting the glass artworks, which are opening their doors in various cities around the world.
On the other hand, it seems like these makers in every corner of Earth have never been so inspirational, creative, and innovative like they are today. Glass art has found its spot under the Sun of the contemporary artworld, and it is already well established, that's for sure, either as an applied arts medium, or as an independent technique. Following the dynamic changes in the creative spheres today, we can't wait to see what will the next trend be, and what extraordinary glass artworks will such artisans make in future.
Editors' Tip: Art Glass Today
All the glass enthusiasts out there will mots certainly enjoy this book. Inside those pages, more than 60 international contemporary glass artists reveal the secrets of their trade, techniques, craft, and much more. This book will help you find out more about a art made by blowing, lampwork, or a klin-formed creations, as well as fusing, laminating, carving, acid etching, sandblasting, and cutting techniques from the artistic point of view. With great imagery within, the Art Glass Today brings an insight into the world of making pieces, whether those are furniture, vases, or sculptures. Everyone who enjoys glass art will enjoy this book as well, and find a true inspiration on these pages.
Written by Nadia Herzog and Lorenzo Perreira.
Feature image: 3D Crystal Glass - Image via Pinterest.com; Shayna Leib - 6 Species Gallery Version Glass Art Composition (detail) - Image via Artcocktail.mallforarts.com; Glass - Image via Agawamlibrary.org. All images for illustrative purposes only.