Contemporary painting abounds with numerous approaches, practices, and stylistic conceptions. Nevertheless, very few artists manage to construct a signature aesthetics that secures a special spot in the hall of fame.
When it comes to the painterly production in the UK, the figure that sparks the most attention is definitely Glenn Brown. His unique, somehow berserk, and swirling approach to corporeality amazes both the audiences and the collectors. The basis of Brown's trajectory is usually located in the corpus of art history and popular culture, and the final composition goes far beyond the constraints of time, space, and any concrete style while becoming a unique work of art that challenges the common conventions of beauty and abjection.
Currently on display at Galerie Max Hetzler in Berlin is Brown's solo exhibition titled And thus we existed that puts on view the artist's latest paintings, drawings, and sculptures, and further disseminates his peculiar, yet astonishing practice.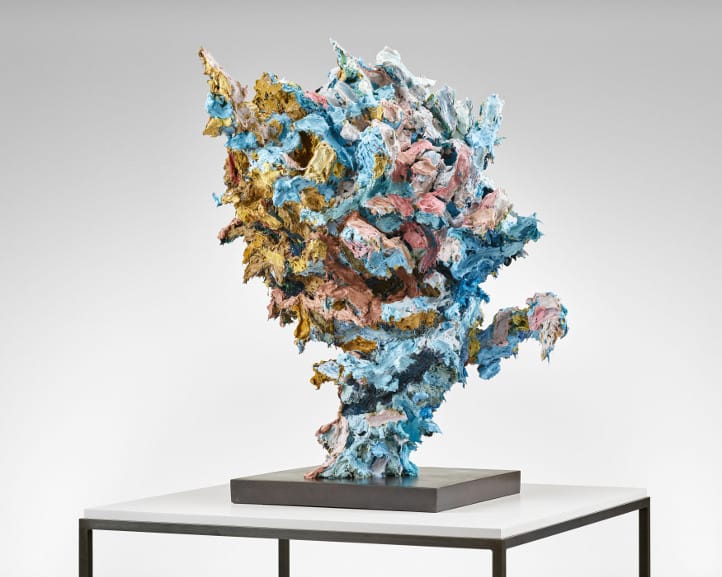 The Brown Method
Although at first glance his work is inspired by Surrealism, Glenn Brown is also very fond of Old Masters, artists such as Frank Auerbach, Karel Appel, Georg Baselitz, and sci-fi painters like Chris Foss. He starts working on each painting by searching for sources in publications and downloads; the selected material is processed digitally and then transferred to a panel where Brown finishes the composition by carefully rendering colors and forms.
The current exhibition, the fifth in this gallery, includes a selection of entirely new paintings, drawings, and sculptures. On display are intriguing portraits saturated with acid pigments and winding lines; the vigorous movement of the represented bodies and faces evoke the baroque flair and create an unsettling impression.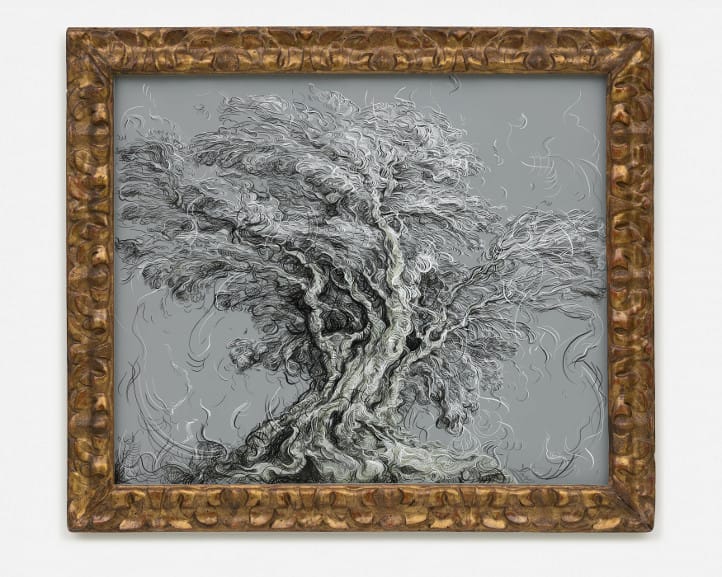 The Installment
The exhibition features several drawings executed with the black ink or paint in a manner reminiscent of Old Masters such as Albrecht Dürer or Abraham Bloemaert. Some of those works are positioned in exquisite antique frames collected by the artist in different Italian regions.
On the other hand, his recent sculptural works are made out of existing bronze and spelter figurines that sprawl into the surrounding space. This characteristic makes the impression as if the artist's paintings enter the three-dimensional space while the sculptures extend Brown's approach to blurring the boundaries between different mediums.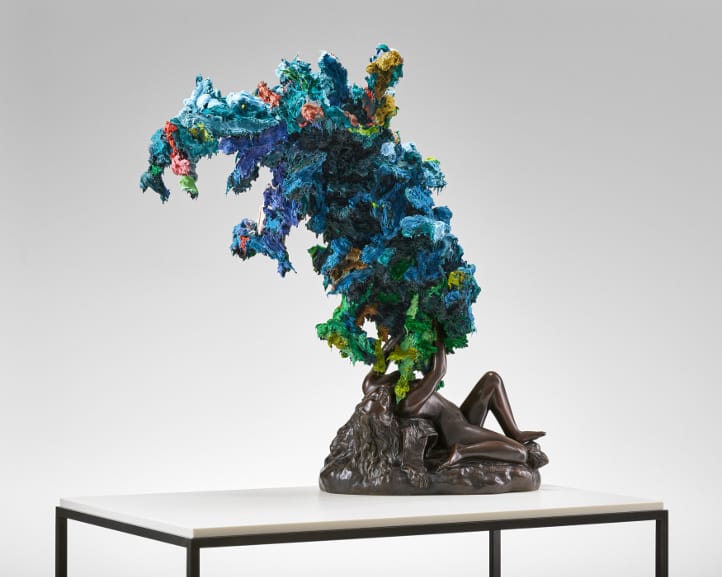 Glenn Brown at Galerie Max Hetzler
Glenn Brown: And thus we existed will be on display at Galerie Max Hetzler in Berlin until 23 January 2021.
Featured images: Glenn Brown - And thus we existed, Installation views. All images courtesy of Galerie Max Hetzler.