Today more than 68 million people around the world are displaced from their homes, with a third of them being forced to flee their countries entirely, leaving familiar lands behind. Behind these statistics are people filled with unique life experiences and dreams for the future.
The upcoming exhibition at the Phillips Collection will underscore how art can shed light on the complex circumstances surrounding these important social and political issues. Titled The Warmth of Other Suns: Stories of Global Displacement, it will feature over 75 international artists whose work poses urgent questions around the representations and perceptions of migration, both historically and within the scope of the current global refugee crisis.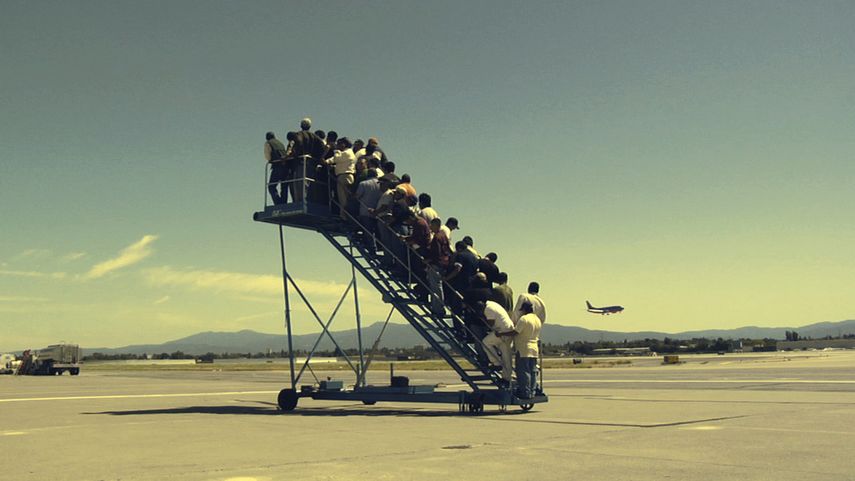 An Experience Shared by Many
The exhibition features a multitude of voices, bringing together works by both historical and contemporary artists from the United States and Mexico as well as Algeria, Bangladesh, Belgium, Brazil, Egypt, Ghana, Iraq, Lebanon, Morocco, Palestine, Syria, Turkey, UK, Vietnam, and more. The long list of artists includes El Anatsui, Yto Barrada, Alighiero Boetti, Tania Bruguera, Vija Celmins, Dorothea Lange, Arshile Gorky, Jacob Lawrence, Diego Rivera, Mark Rothko, Alfred Stieglitz, Wolfgang Tillmans, Rodrigo Valenzuela, and Liu Xiaodong, among others.
Artworks in diverse media, from installations, videos, paintings and photography to documentary works and fragments of material culture, will bear witness to personal and collective tales of human movement. Presenting the historical experiences of migration to and within the United States and around the world, the exhibition highlights migration as an experience shared by many.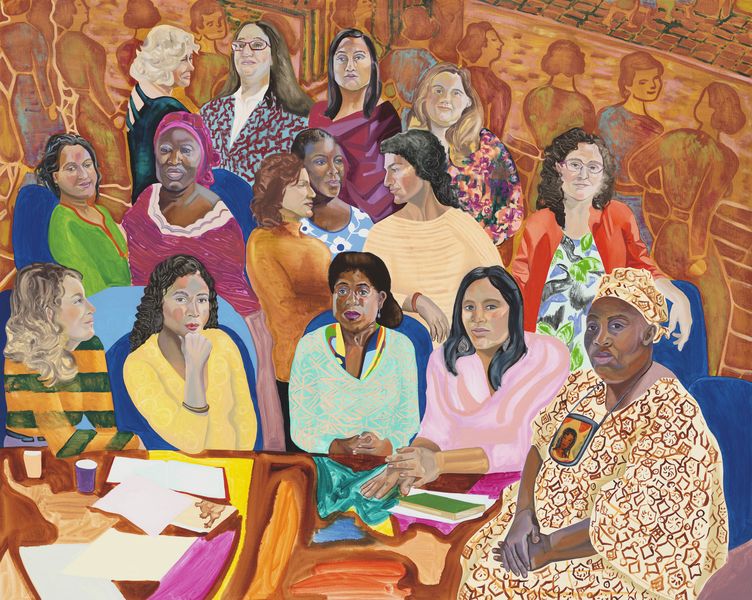 The Warmth of Other Suns
The show explores both historical and contemporary experiences of migration, from enduring violence and war around the world, the crisis of migration in the Mediterranean and at the US-Mexico border to the experience and representation of refugees and refugee camps, and the plight of undocumented and "stateless" people around the world. These works will shed light on the subjects of memory, placelessness, and precariousness, as well as the dream of opportunities and hope for more promising futures.
The exhibition title borrows a line from author Richard Wright and shares its title with Isabel Wilkerson's award-winning book on the Great Migration, The Warmth of Other Suns. In this way, it also references the decades-long exodus of over six million African-Americans from the brutality and discrimination that ruled the American South.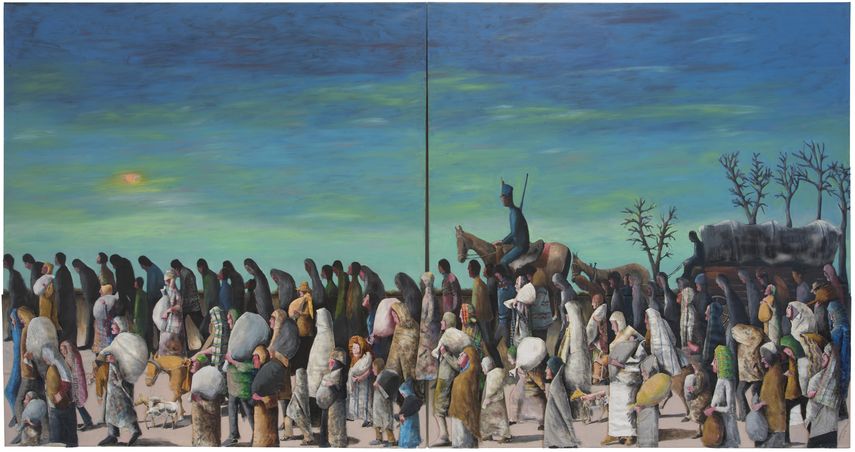 Stories of Global Displacement at The Phillips Collection
Missions of both The Phillips Collection and the New Museum have been centering on how art and culture can catalyze change. With this collaborative show, they "are hoping to share powerful first-hand experiences and perceptions of immigration, migration, and displaced peoples, and create a conversation about the global refugee crisis," as explained by Klaus Ottmann, Chief Curator and Deputy Director for Academic Affairs.
The Warmth of Other Suns: Stories of Global Displacement will be on view at The Phillips Collection in Washington D.C. from June 22nd until September 22nd, 2019.
The exhibition is co-curated by Massimiliano Gioni, Edlis Neeson Artistic Director, and Natalie Bell, Associate Curator, at the New Museum.
Featured images: Griselda San Martin - The Wall, 2015–16, Digital inkjet print, 20 1/2 x 16 1/2 in., Courtesy of the artist; Liu Xiaodong - Refugees 4, 2015, Oil on canvas, 86 1/2 x 118 in., Courtesy the artist and Massimo De Carlo, Milan/London/Hong Kong; Paulo Nazareth - Untitled (from the series Noticias de América (News from the Americas)), 2011/12, photo print on cotton paper, 7 x 9 1/2 in. Courtesy Paulo Nazareth, Galleria Franco Noero, Turin and Mendes Wood DM; Jack Delano - Group of Florida migrants on their way to Cranberry, New Jersey, to pick potatoes near Shawboro, North Carolina, 1940, photograph, Farm Security Administration, Office of War Information Photograph Collection, Library of Congress; Dorothea Lange - I Am an American, 1942, Gelatin silver print, Library of Congress, Prints & Photographs Division, FSA/OWI Collection, LC-USZ62-23602.