During turbulent periods in history, people tend to feel disoriented and confused. If a turbulent period is marked by unimaginable tragedies and catastrophic events (as it was the case with the World War II), than paradigms are starting to change. It basically means that meanings start to change as well. What was "normal" yesterday, today is perceived as "abnormal". In a conceptually challenging task, Miami-based artist Axel Void examines these topics in a series of paintings and videos entitled Sehnsucht. BC Gallery from Berlin organizes a solo exhibition of this amazing artist.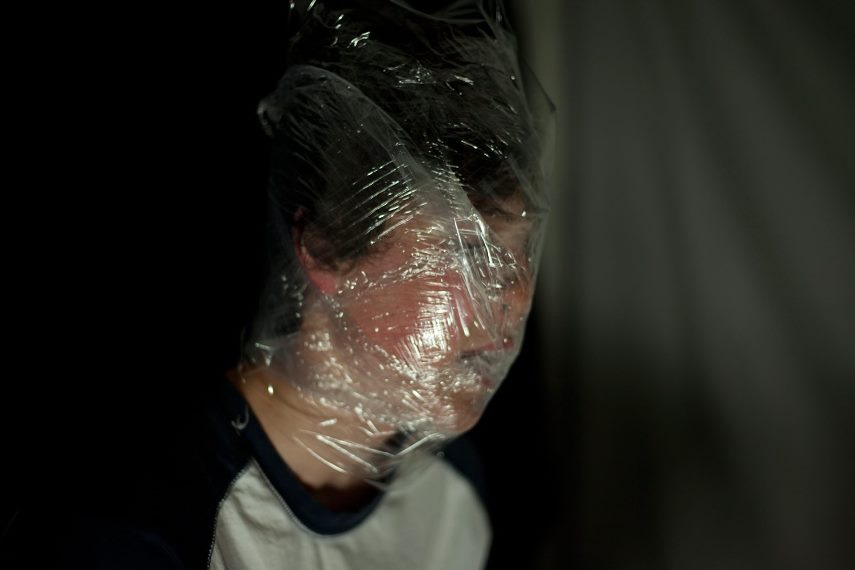 Society and Psychology: The Art of Axel Void
The art of Axel Void is very much focused on unpleasant, psychological and social issues. The majority of his works have quite clear statements, which are usually characterized by an ironic tone. In his art, Void reminds us of how fleeting time is, and how important remembrance is. The artist is obviously heavily influenced by the conceptual art movement, since he is trying to deconstruct dominant narratives operating in Western societies. Axel Void was born in Miami, in 1986, to a Haitian mother and a Spanish father. From the age of three onward, he was raised in Spain. From an early age, he has been strongly influenced by classical painting and drawing. Since 1999, Axel Void has been in touch with graffiti writing. He studied at Contemporary Art institutions and Fine Art schools in Cádiz, Granada and Sevilla, where he remained active until he moved to Germany in 2010. For three years he resided in Berlin before deciding to change his environment again and move to his hometown of Miami, where he currently resides. It's quite difficult to classify his work. He moves between all kinds of different media such as mural, installation, oil and acrylic painting, audio and video recording and drawing which display his radical vision. The wide range of artistic media Void uses in his oeuvre tells a lot about his amazing art potentials.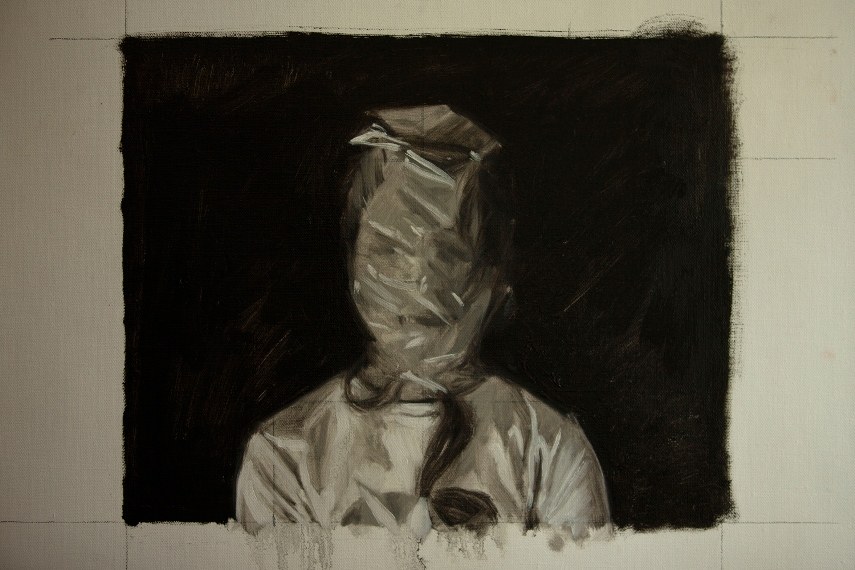 BC Gallery: Sehnsucht
Sehnsucht is the name of the series of paintings and videos based on mundanity. It's also the name of the artist's exhibition at BC Gallery. The artist examines the notion of nostalgia (Sehnsucht is a German word for nostalgia). This art series talks about the pursuit of purpose in our everyday life. After the World War II, a current called Absurdism emerged based on the absence of an inherent meaning. During the war, that meaning seemed obvious, but after the war a feeling of numbness arrived, where there seemed to be no clear direction. The Sehnsucht gives emphasis to that confusion and state of wellbeing within our basic necessities, and longing for something else.
Video About Sechnsucht Exhibition

"Sehnsucht" by Axel Void from Axel Void on Vimeo.
Axel Void and Nostalgia: Exhibition at BC Gallery
We recently wrote about Berlin vibrant cultural and art scene. The Axel Void's show at BC Gallery enriches already amazing contemporary art scene of the capital city of Germany. Sehnsucht show with the series of paintings and videos by Axel Void will be on view from July 16th until August 15th, 2015, at BC Gallery in Berlin. The opening reception will be held on Thursday, July 16th, from 6 – 10 pm.
Sign up for My Widewalls, it's free of charge! You'll be informed about the latest developments in the world of art!
Featured Image: Axel Void - Sechnsucht
Images courtesy of BC Gallery.