Street art in all its aspects and manifestations is nowadays one of the most popular global art phenomena on the rise. From street art festivals to large-scale mural commissions, and proliferation of artworks, conveniently shared globally via social networks and websites which specialize in this form of artistic expression, street art seems to be practically everywhere, and not only on the streets. The interesting thing is that unlike graffiti as its forerunner, street art and contemporary muralism are widely accepted and supported by the communities and art connoisseurs alike. The institutional support street art is getting now also sparks some debates whether the subcultural phenomena is turning into something more than casual and spontaneous artistic expression. Artists are always the best persons to turn to when these questions are being raised and Gonzalo Borondo kindly agreed to shed some light on the subject.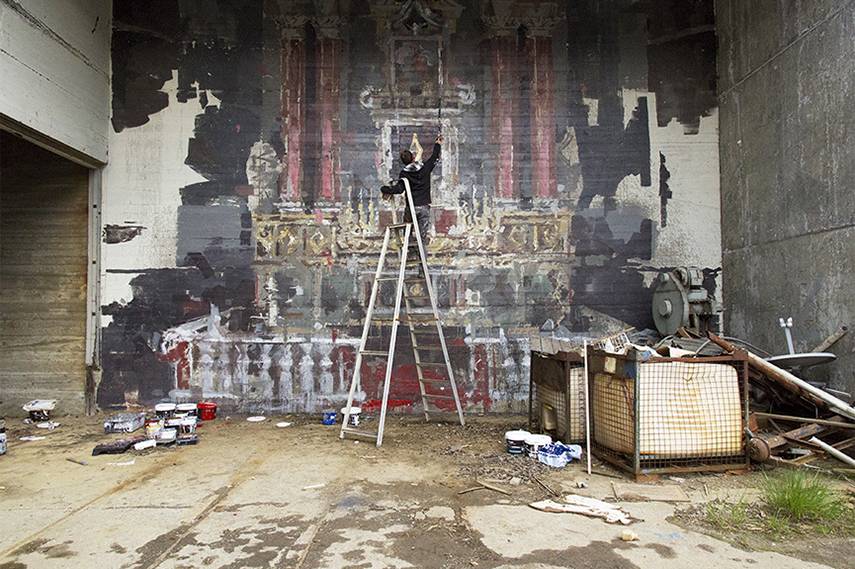 The Poetry of Walls and Freedom of Expression
Spanish artist Borondo is perhaps one of the most fascinating and innovative artists on the scene today. His work is constantly evolving and taking many shapes and forms. From his original glass scratching method to fire experiments, astonishing large-scale murals and paintings executed on any material except canvas, Borondo's artworks are always surprisingly original. This dedication to artistic experiments is what certainly brought international recognition to the artist. There are several layers in Borondo's work and each artistic endeavor requires a different approach. In this interview, Borondo talks about the challenges he faces as the artist daily, especially now when his attention is divided between the studio works, mural painting, and experimental street art projects. The priceless things we discovered are how important freedom and spontaneity are for Borondo, and how difficult it is for the artists nowadays to stay true to themselves in the ever-evolving and market-oriented art scene.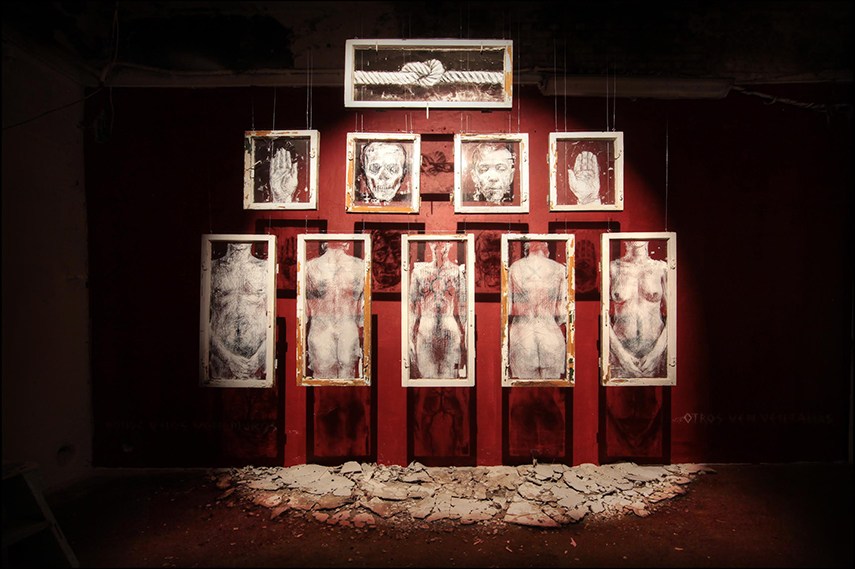 Exploring the Street Art Phenomena with Borondo
What is the difference between graffiti, street art, and contemporary muralism? Borondo certainly likes to underline this difference and if you want to find out why you should definitely listen to this talk Widewalls senior editor Bojan Maric shared with the artist.
The nature of public art isn't the only subject they tackled and there are many other exciting topics they discussed over the course of the interview. I know all Borondo admirers are pretty anxious to be left in peace to hear this talk, so I'll leave you to it. Enjoy!
Head over to Borondo's website if you want to find more information regarding his work and stay tuned for more exciting podcast episodes at Widewalls on Soundcloud!
Enjoy the vast and ever-changing world of arts with a free sign up for My Widewalls!
Scroll down for more Borondo's works and the video capturing his work on the Narcissus...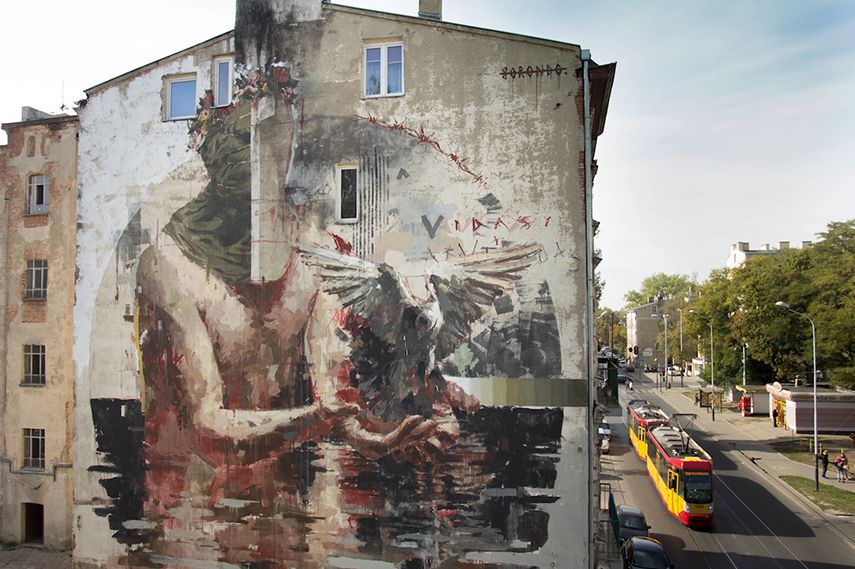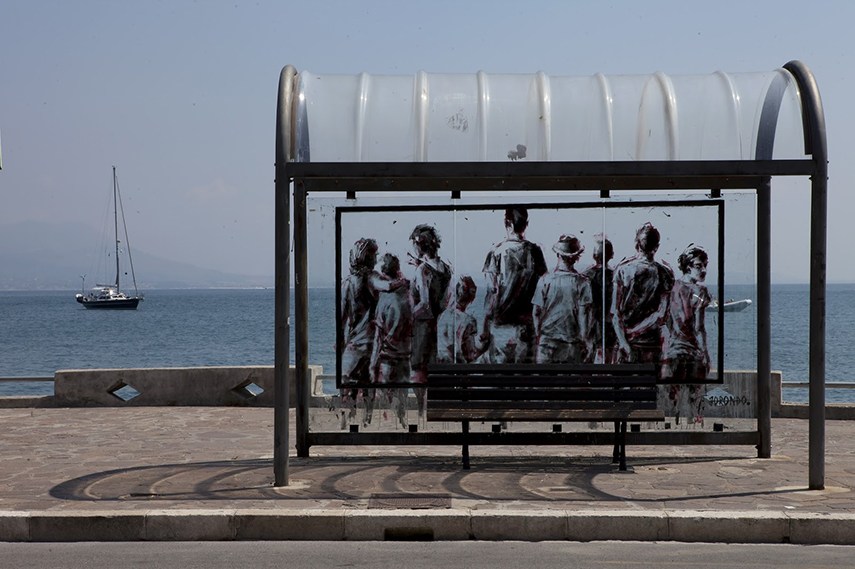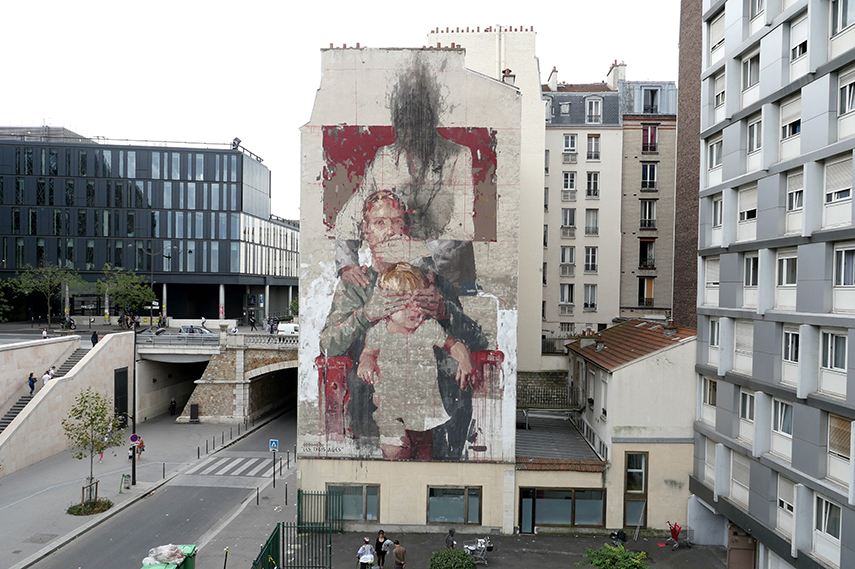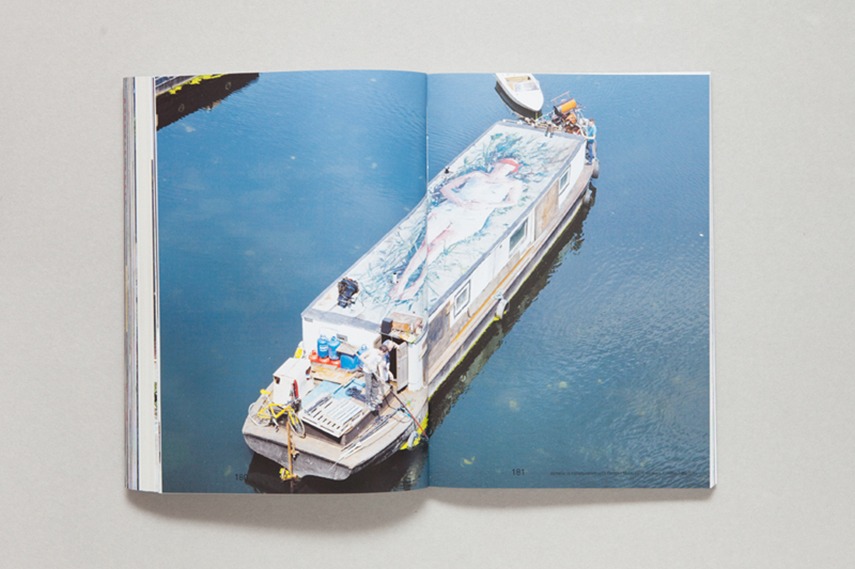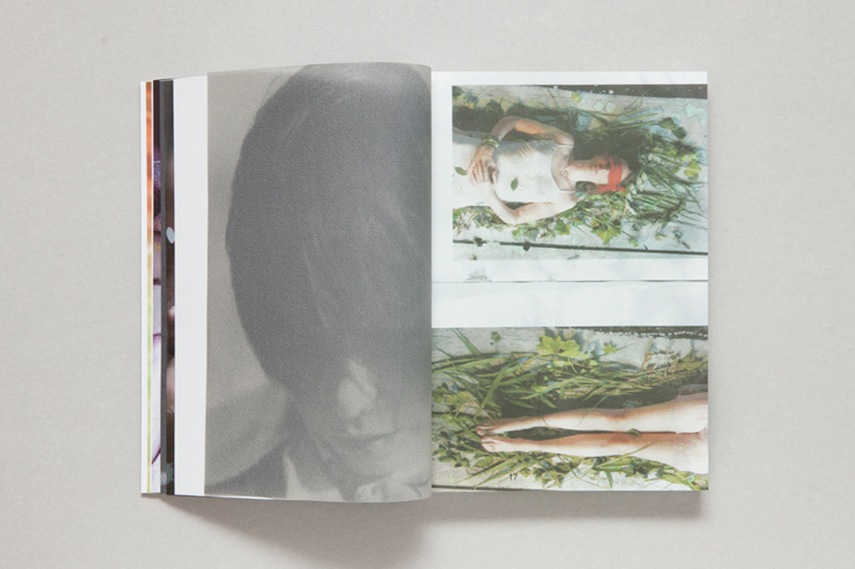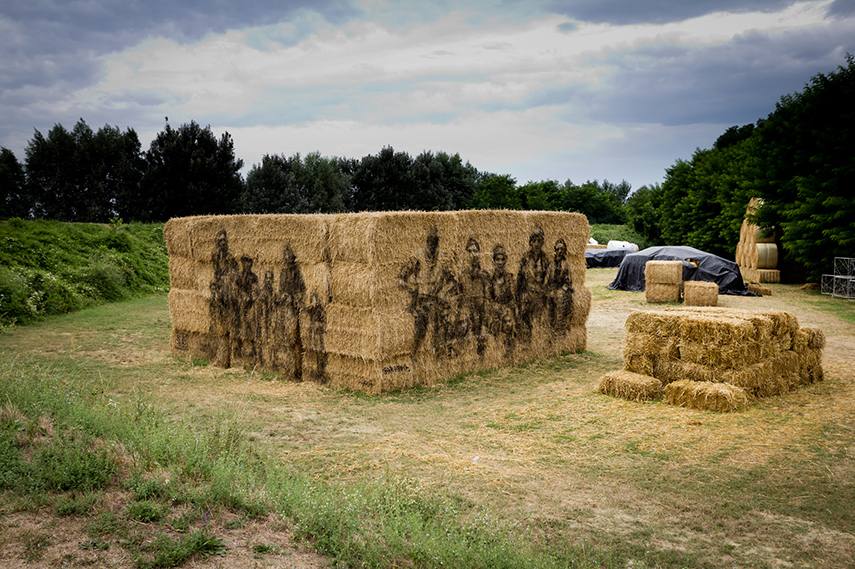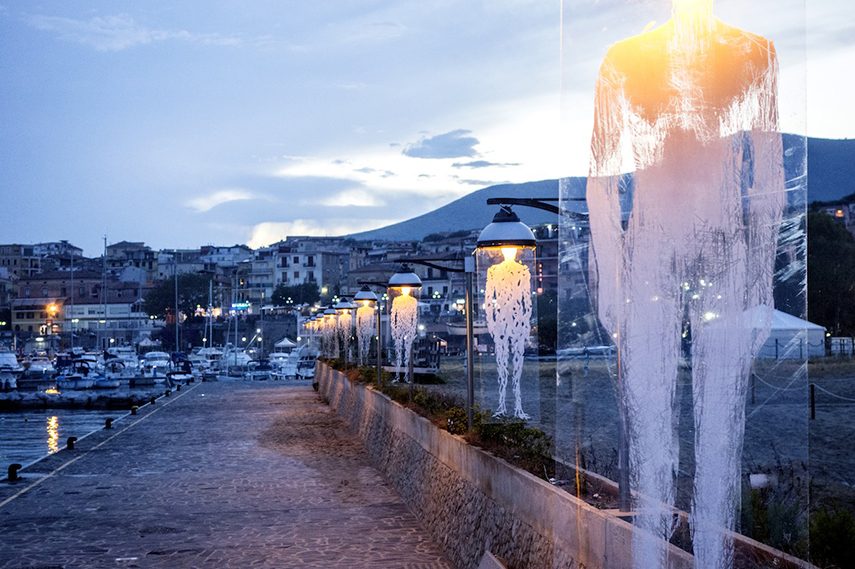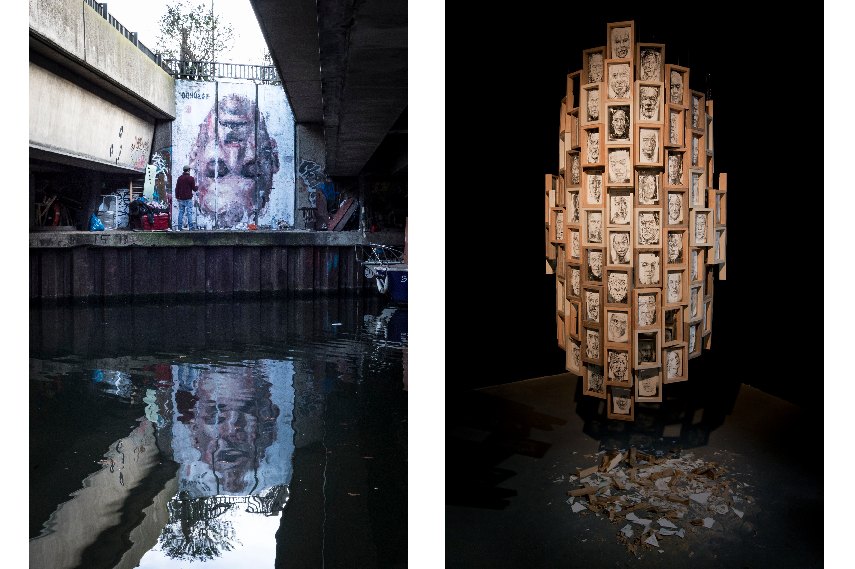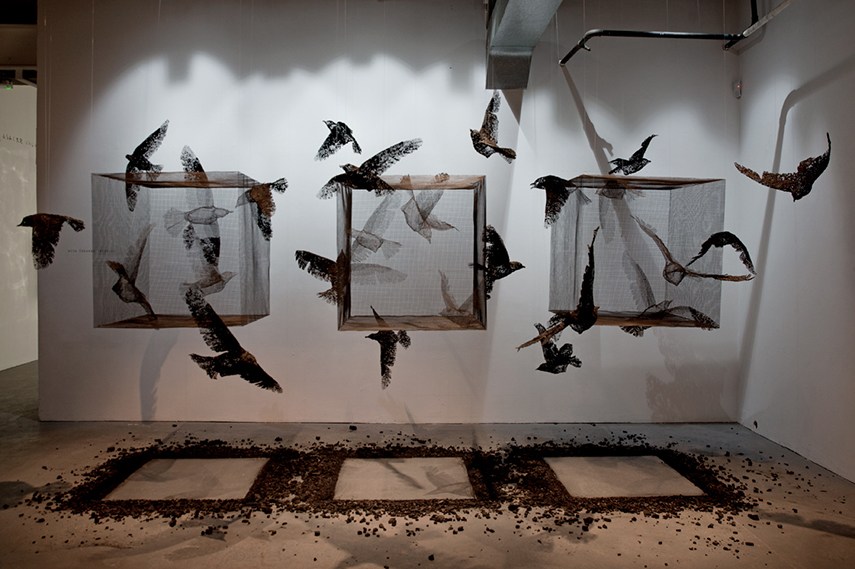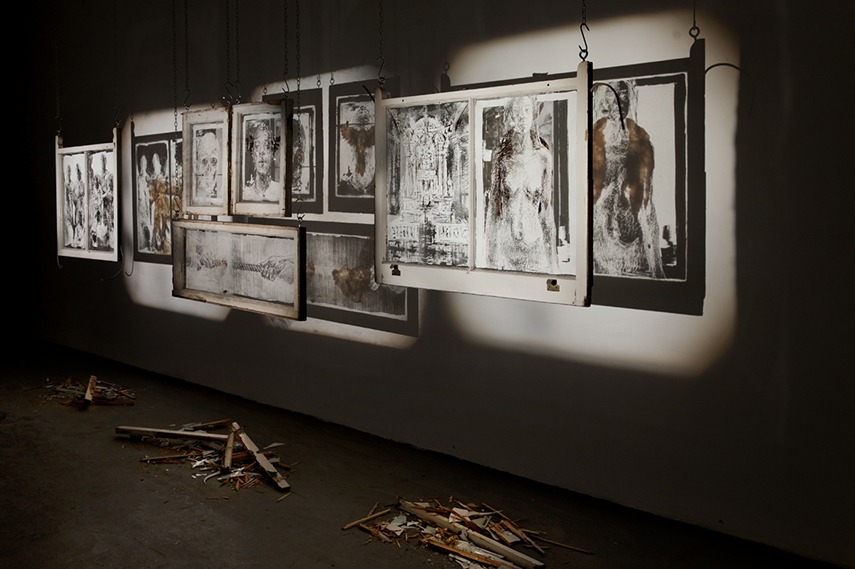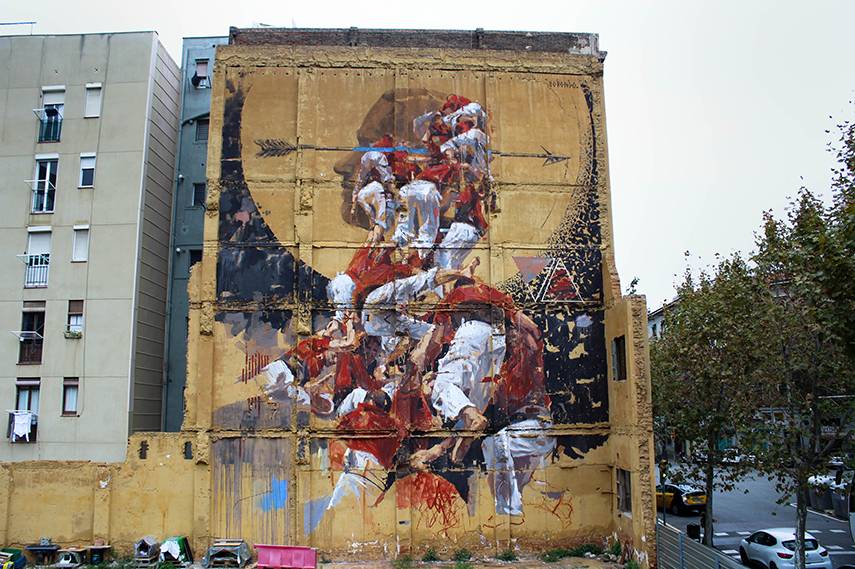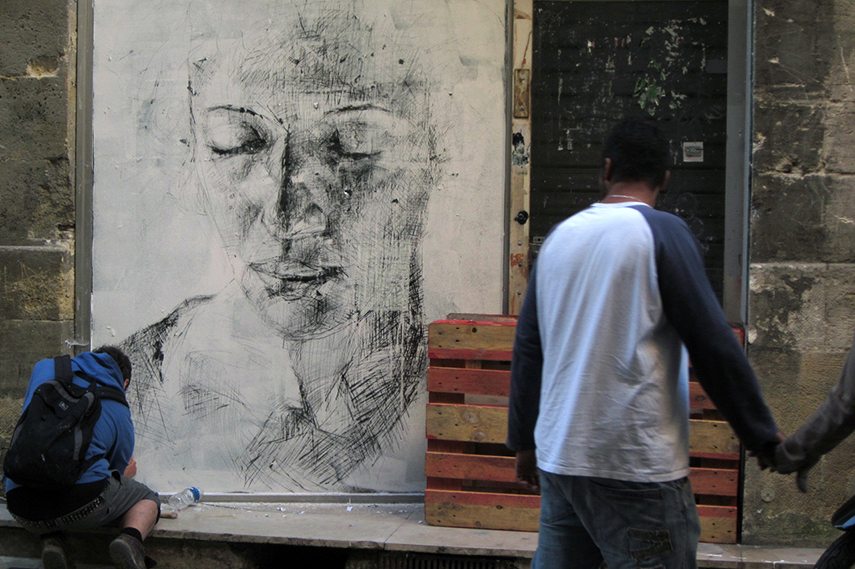 Featured images: First two: Borondo working at studio 2015 ©Julie Aramburu; Last two: Borondo London studio 2014. Photo by Fabiano Caputo. All images courtesy of the artist