Google has been much more than a search engine for a while. It's a multilateral online platform, dedicated to every and any cause, while art has been coming into focus of the giant company. Google Cultural Institute was established to archive most of world's cultural heritage online and make it accessible to broad global public. The latest project of Google Cultural Institute is the Street Art Project section, launched today! Widewalls is proud to announce participation in this major project, with comprehensive display of the Widewalls Collection online.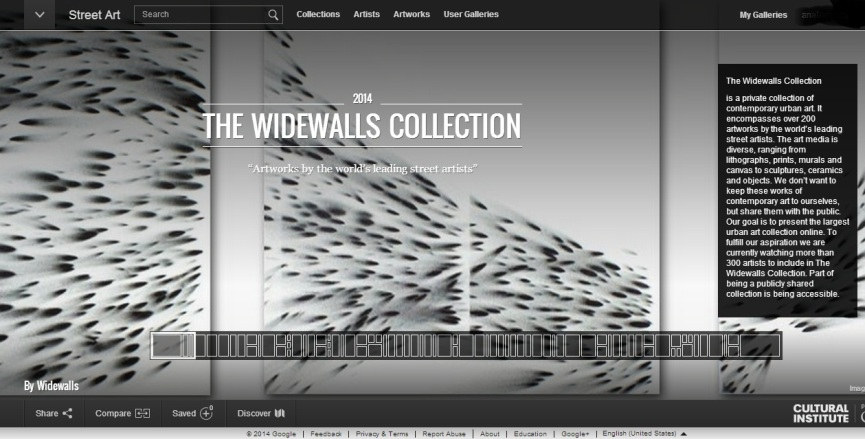 Google Street Art Project
Google Street Art Project is designed to provide access to over 5,000 photographs of street art and graffiti, from the most elaborate murals in California, to the most obscure pieces in the East. This number is the foundation upon which this global and potentially enormous project will be built. Including permanent and ephemeral street artwork, the Street Art Project will also serve as a worldwide archive of art that may not survive for long.
Imagined as an open online gallery, the project introduces some of the street view web users. It's an interactive platform, where users can browse by name, place, get close to the work, view videos or even become street art spotters!
Google Cultural Institute partnered with many institutions and museums to establish the initial online art collections display, and this practice will continue throughout the development of the Street Art Project.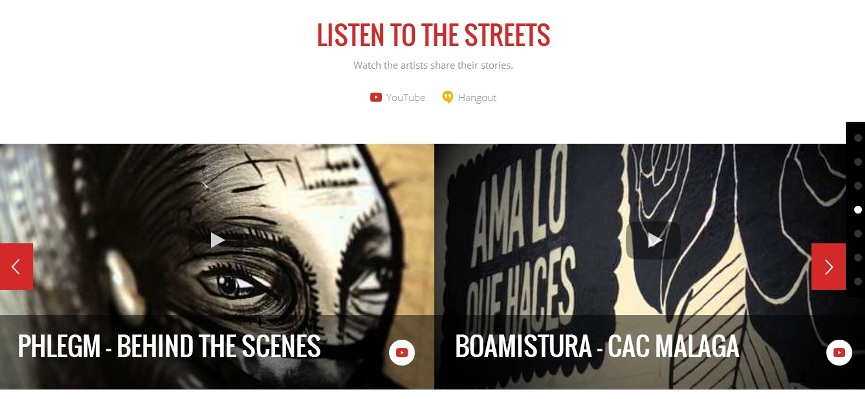 Street Art Online
Urban art has been developing at a very fast rate over the past decade. Even though it started out humbly, in the New York hidden street corners and subway, today it can hardly be ignored. It makes a significant portion of the global cultural and artistic scene, and a notable section of the art market. Without losing its political or engaged nature, urban art became the ultimate collectable, even though it's considered vandalism in many western countries today. Google Street Art Project will securely store what is bound to be lost in countless shifts of urban environments.
Displaying documentary photos of artwork on site, online galleries will enable the user to get the full insight into the meaning and context of the piece, helping maintain the movement above the consumeristic and in the intellectual realm.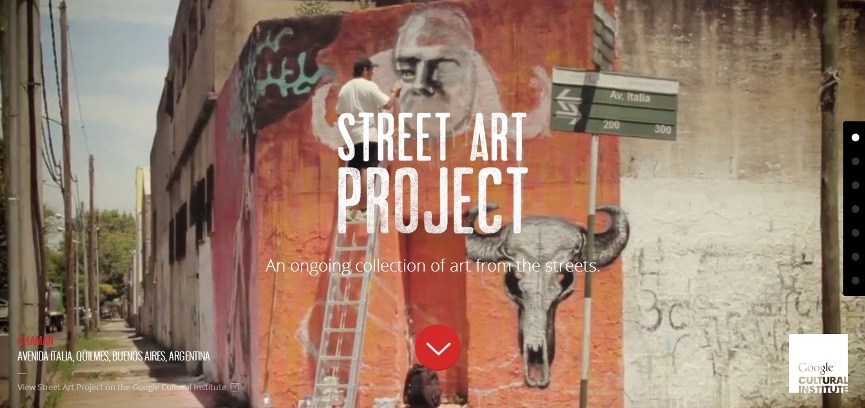 Widewalls Collection and Google Street Art Project
We are proud to announce that Widewalls Collection will make a part of this amazing project from the very beginning. Accessing is made easy, through the Google Cultural Institute page or through the Street Art Project page. Exploring the content, users can choose whether to search by artist or collection.
The project can be followed through hashtags #streetartproject or # streetart. While our collection can be checked out HERE.
The street is our canvas indeed! Enjoy Street Art Browsing!