The history of Google Doodle takes us back to 1998 when Google founders Larry Page and Sergey Brin found a creative and comical way to notify users they will be out of the office attending the Burning Man Festival. This first doodle was very simple; it featured a stick figure drawing behind the second 'o' in the word. The idea of decorating the company logo in order to mark important events took off from there and it opened a myriad of possibilities for creativity. By the beginning of 2010, Google Doodles increased in both frequency and complexity. What started as a simple stick figure drawing soon evolved into intricate and elaborate designs, artistic representations, creative and interactive animations and games. These fun, surprising and often comical alterations to Google's logo serve to celebrate holidays, anniversaries and lives of important historical figures and each one reaches hundreds of millions of humans all around the globe.

How Are These Doodles Made ?
As one of the most-viewed web pages on the planet, Google's homepage is a perfect canvas for doodling. Consisting of young artists, designers, and engineers, the team in charge of these playful illustrations is known as Doodlers and is led by Ryan Germic. Merging design and technology in exciting innovative ways, they play with the search engine logo disregarding the conventional advertising wisdom that a brand's logo should remain consistent. With such an omnipresence and recognizability, Google is one of the rare brands that can afford such a thing. This team has regular brainstorming sessions but is also encouraging the public to send in their suggestions. Once the idea is decided upon, it can take from a few hours to few months to make it a reality. Yet, creatives making these doodles do not perceive themselves as artists per se. Employing their creativity to surprise and amuse Google users, they rather see themselves working somewhere between entertainment, arts, technology and graphic design – fields divided by very blurry lines.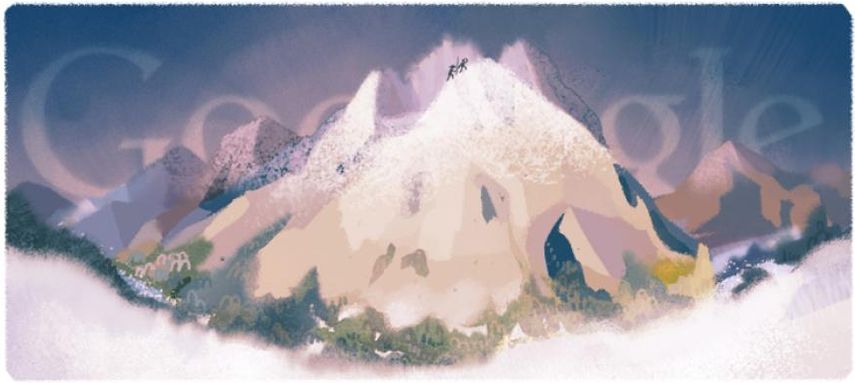 Examples of Google Doodles
Google is now creating around 300 doodles per year, and there are over 2000 doodles now. As technology progresses, doodles are becoming more complex and engage users in a variety of ways. They are often site specific, commemorating important dates for users from different countries and cultures. These doodles are certainly fun, creative and often beautifully designed, so let's take a look at some of the best Google Doodles ever.
Gustav Klimt's 150th Birthday
This beautiful doodle was created on July 14th, 2012 to celebrate the 150th since the birth of Gustav Klimt, the Austrian artist whose practice ranges from graphic, to photorealistic to florid. Doodlers honored Klimt in his iconic style by using faux gold leaf and oil paint to recreate his most famous painting The Kiss, the work considered among the most expensive paintings today.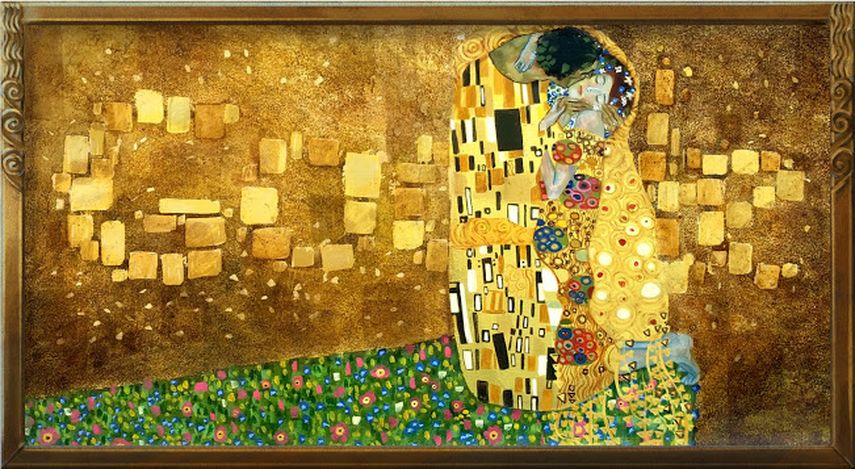 Jules Verne's 183rd Birthday
Created on February 8th, 2011, this doodle celebrates the 183rd since the birth of the writer Jules Verne. Using the CSS3, this doodle is animated and it allows users to set on their own underwater exploration by pulling the lever to navigate the Nautilus. Capturing Verne's sense of adventure, it pays him a perfect homage. Users using devices with built-in accelerometers could just tilt their devices in various directions for their unique adventure under the sea. See the animation here.

107th Anniversary of Little Nemo in Slumberland
On October 15th, 2012, Google honored a comic strip Little Nemo in Slumberland by Winsor McCay, a true artist and a visionary. The imagination of this storyteller has reached beyond the confines of reality and even technology of his time. The comic first became celebrated during the mid 20th century, and its rediscovery has inspired many artists, feature animated films, and operas. Following McCay's style, palette, and classic vertical composition, Google created an animated comic strip as a tribute to his artistry. The idea was to bring him into the 21st century with a doodle that adapted his style for the web. Check out the full comic here.

50th Anniversary of the First Man in Space
On April 12th, 2011, Google sported a doodle in honor of Yuri Gagarin, a Russian astronaut who became the first man in space in 1961. To create this piece, the designer researched everything from mid-century toy packaging to vintage space-race posters. The two O's in 'Google' are replaced by the head of an old-fashioned space suit and a planet with a rocket and Google engineers made the Vostok spacecraft launch when a user rolls over the doodle. Chek out the animation here.

Will Eisner's 94th Birthday
On March 6th, 2011, Google honored Will Eisner, An American comics pioneer and creator of The Spirit. To pay an homage to Eisner's legacy, Google invited Scott McCloud, a guest comic artist who had special ties with Google. Eisner served as an influence for American comics in many ways and was a mentor for several generations of comics artists. The doodle depicts The Spirit, Eisner's most famous comic series and a character.

Maurice Sendak's 85th Birthday
On June 10th 2013, Google paid a tribute to Maurice Sendak, an award-winning illustrator, imaginative storyteller and an America children's book legend. To honor him, Google made a pared consisted of his amazing characters. In this animated  doodle, sixteen of Sendak's characters march through their stories and gather around a cake with candles that read 85. These characters are followed by his faithful dog Herman. Check ou the animation here.

Dmitri Mendeleev's 182nd Birthday
On February 8th, 2016, Google created a doodle celebrating Dmitri Mendeleev, a scientist who organized 56 elements known at the time into a Periodic table according to atomic mass and valence. In this illustration that celebrates the way this visionary helped us order and understand our surroundings, Mendeleev is depicted in the act of setting down the logic of his table.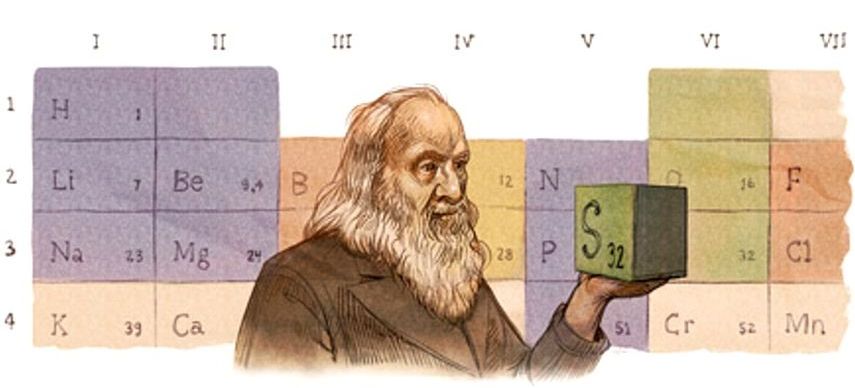 Giorgio Morandi's 125th Birthday
On July 20th, 2015, Google honored Giorgio Morandi, the modernist painter who embodied the beauty of simplicity. Known for his still life and landscape paintings, this Italian artist helped shape a novel period of minimalism. In this tribute, Google chose a simple composition to portray the painter's compositional style and formal placement of objects in the frame. The glass pallete was chosen to evoke tactile qualities of corporeal paint that his works were celebrated for.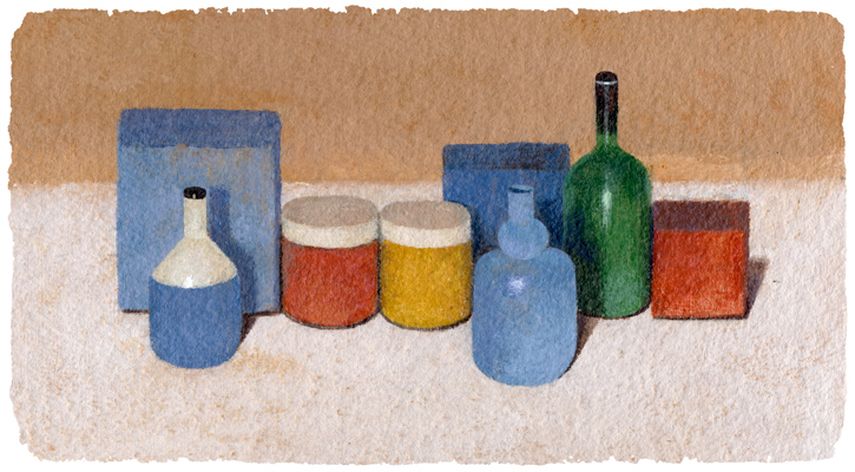 Earth Day 2015
On April 22nd, 2015, Google celebrated Earth Day with a creative doodle. In the animation, the second 'o' in 'Google' is substituted with the spinning planet Earth. Additionally, When a user clicks on the logo, they can take a personality quiz to get the answer to the question Which Animal Are You? Check out the animation and the quiz here.

Sigmund Freud's 160th Birthday
On May 6th, 2016, a doodle was created to celebrate the life of Sigmund Freud, a father of psychoanalysis who first proposed the idea of an active subconscious mind. When depicting Freud, the designer Kevin Laughlin used the imagery of an iceberg to reference the murky depths of the unconscious mind. Drawing our eye to the horizon, the illustration reminds us how his remarkable practice rests in the space between doctor and patient, reader and text, human and world.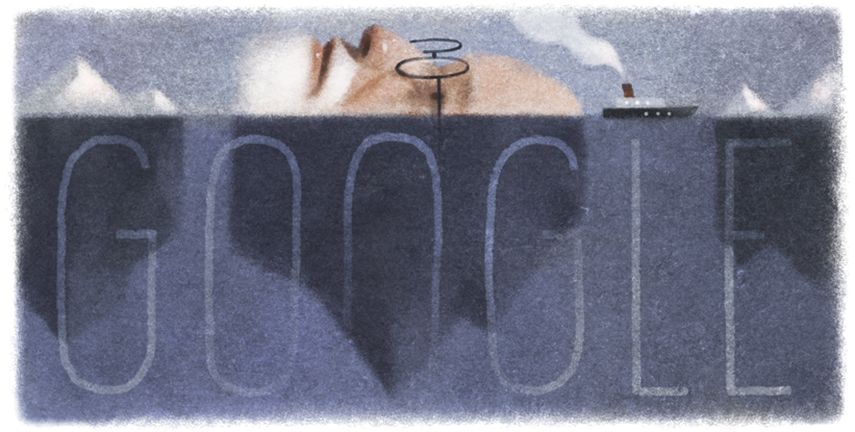 Google Doodle And Art
This global showcase of date-specific illustrations is certainly a result of a creative expression, but  can it be art? Many artists have started off as illustrators, and graphic design is today often perceived as "modern-day art". Also, popular culture has found its way into the world of arts a long time ago. In the ever expanding realm of contemporary digital and computer-generated art, do Google Doodles count? These doodles do make some impact as users are heavily exposed to them. But on the other hand, they engage with these illustrations briefly and after that, they become rather disposable.
Not many people would agree Google Doodles are art. The director of London's Design Museum Deyan Sudjic defines "art" as free of function, while, as he states, design is tied down by functional obligation. As a part of a well-designed customer experience, the main function of these doodles is to humanize the brand's image. If somebody is paid to employ their creativity for branding and marketing purposes, it becomes difficult to neglect the underlying corporate purposes of the whole process.
For all these reasons it is very difficult to call Google Doodle contemporary art, and after all, Google never aimed to proclaim it to this status. But we might have to wait it out for the final decision to see how will these doodles affect the scope of future digital arts in a much wider sense of artifacts it operates with. This is certainly a field that is ever-expanding. Additionally, ever since the 1960s, the line between popular culture and art became very thin and blurry. So, the thing about popular culture is that it always finds a way to interweave itself into contemporary artistic practice.
Google Doodles occupy a rather important space of the interweb and their visibility is enormous. It might be time to make use of this space in a way that exceeds simple branding strategy. Google is already involved in many important artistic projects. Google Doodle is  yet another field where they could involve in a much better way. It should open up to collaborations with different artists, especially emerging ones, who could use this platform to express their creativity and promote their work. That might be a good way to get these doodles closer to contemporary artistic practices. Widewalls would be happy to help with such a project!
Featured image: Google Doodle, via youthkiawaaz.com