A renowned Mexican photographer, Graciela Iturbide has been documenting the people and places of her native country in her poignant black and white images which express an intensely personal and poetic lyricism. Through her medium, she aims to understand Mexico and its reality, as a combination of indigenous practices, imported and assimilated Catholic religious practices, and foreign economic trade.
The Museum of Fine Arts Boston will soon host a comprehensive show which explores Iturbide's compelling way of seeing. Titled Graciela Iturbide's Mexico, the exhibition brings together around 125 photographs that span her five-decade-long career. Drawn primarily from Iturbide's own collection, the exhibition also includes the Museum's recent acquisition of 37 works by the artist, as well as loans from museums and private collections throughout the US and Mexico.
The Practice of Graciela Iturbide
One of the most influential photographers active in Latin America today, Graciela Iturbide captures Mexico's everyday life and its cultures, rituals, and religions, while also raising questions about paradoxes and social injustice in Mexican society. Traveling through Mexico, Ecuador, Venezuela, Panama, and the Mexican community of East Los Angeles, Iturbide documents the uneasy coexistence of ancient cultural rituals and contemporary adaptations and interpretations.
Telling a visual story of her native country since the late 1970s, she has captured the totality of Mexico, with all its beauty, challenges, and contradictions.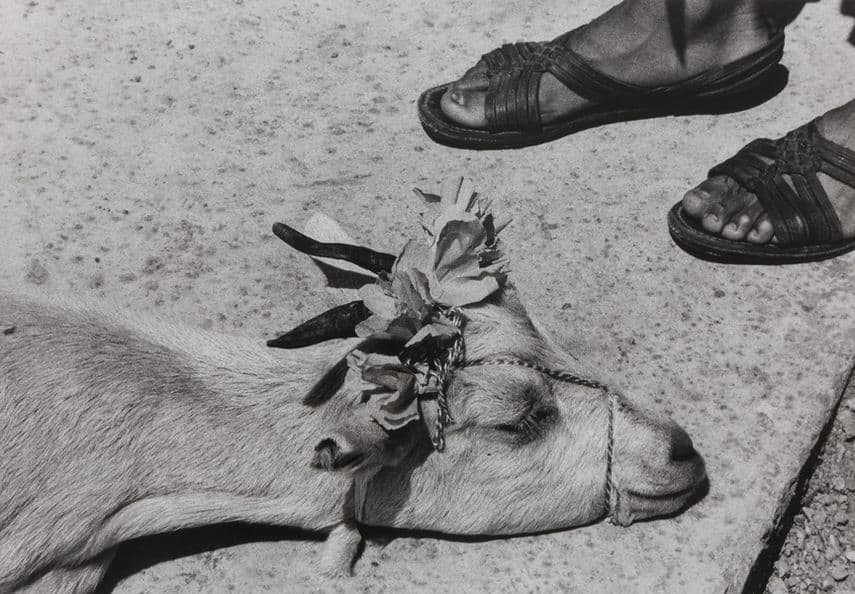 Highlights of the Exhibition
Organized into nine sections, the exhibition opens with early photographs, followed by three series focused on three of Mexico's many indigenous cultures: Juchitán which captures the essential role of women in Zapotec culture; Los que viven en la arena (Those Who Live in the Sand) which explores the lives of the Seri people living in the Sonoran Desert; and La Mixteca which documents elaborate goat-slaughtering rituals in Oaxaca, serving as critical commentary on the exploitation of workers.
Other highlights include Iturbide's exploration of aspects of Mexican culture such as fiestas, death and mortality, and birds and their symbolism, as well as her two more recent series which feature Mexican cacti and personal belongings in Frida Kahlo's bathroom at the Casa Azul that had been locked away for 50 years after the artist's death.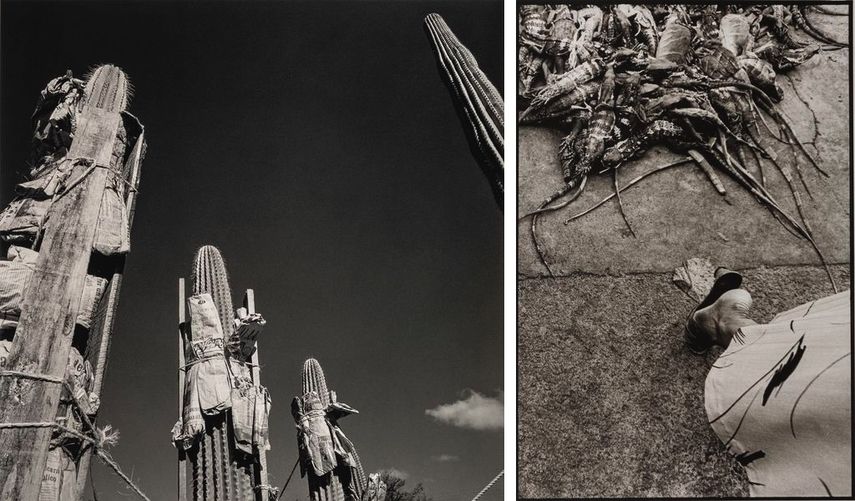 Graciela Iturbide Photography at the MFA Boston
At once powerful and provocative and anti-picturesque and anti-folkloric, Graciela Iturbide's photographs encapsulate her empathetic approach to photography and her deep connection with her subjects.
The exhibition Graciela Iturbide's Mexico will be on view at the Museum of Fine Arts Boston at the Henry and Lois Foster Gallery (Gallery 158) from January 19th until May 12th, 2019.
Featured image: Graciela Iturbide - Festival del Lagarto, 1985; Pajaros en el poste, carretera a Guanajuato, Mexico, 1990; Cayó del Cielo, Chalma, México, 1989; Volantín, San Martin Tilcajete, Oaxaca, Mexico, 1976; Casa de la Muerte, Ciudad de México, 1975; Chalma, 1974. Museum purchases with funds donated by John and Cynthia Reed, Charles H. Bayley Picture and Painting Fund, Barbara M. Marshall Fund, Lucy Dalbiac Luard Fund, Horace W. Goldsmith Foundation Fund for Photography, Francis Welch Fund, and Jane M. Rabb Fund for Film and Photography. © Graciela Iturbide, Courtesy, Museum of Fine Arts, Boston.