On December 16, a San Francisco based startup, WanderArt, has issued a release about launching an online database of public art and street art at WanderArt.org. This database is created as a result of a long research of art in the public space, along with photographic documentation of the pieces, and it is in process of neverending evolution. The resolution behind the project is an effort on WanderArt behalf, emerged from the desire to make art more accessible to the audience. In affiliation with this initiative, an app that can locate and provide information on mural art, street art and other types of public creative solutions, will be launched in February of 2014 serving people a tracker for art near them.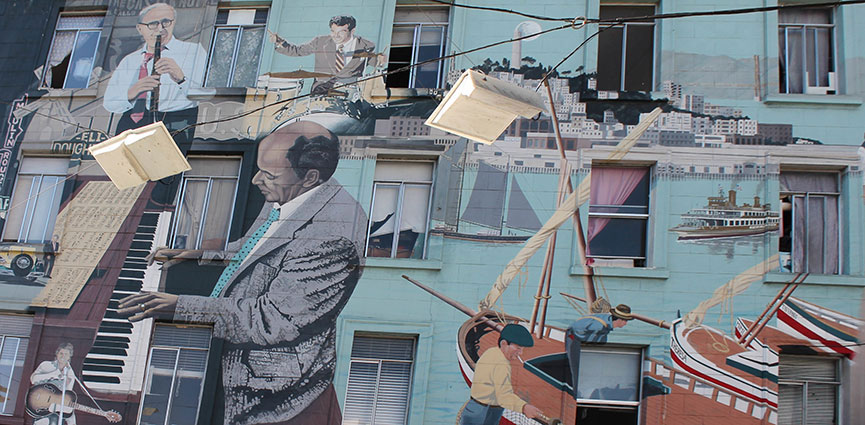 The WanderArt database
The database will include government commissioned sculptures and murals, businesses with intricate and none-promotional design, art placed inside public spaces that you can see from the outside (libraries, community centers), unique architectural designs such as figured pediments or reliefs and, importantly, street art, urban art and other channels of occasionally illegal art expression.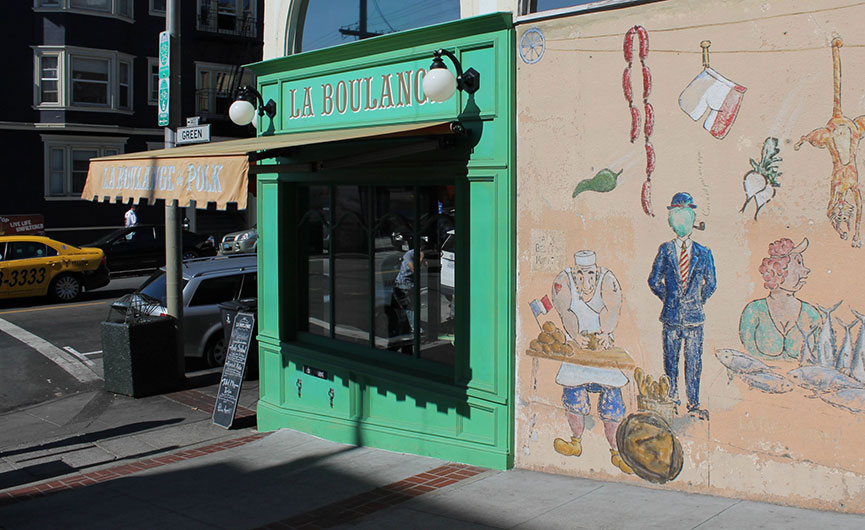 The WanderArt Team
Until now, the sole means of searching for SF outside art through online services were various blogs and San Francisco Arts Commission's list of public art, as sources that were not updated regularly and that were not as extensive due to editorial choice, often shy of any street art. This face represents the origin of the idea explained by the WanderArt founder, Lindsey Davis: "The art that's outside belongs to all of us. It doesn't matter whether a work was commissioned 100 years ago or spray-painted last night, someone took the time to create it and we want to help people find it." The research and photographic documentation is performed thoroughly by the dedicated WanderArt team, in every city they visit. San Francisco will be entirely explored by the month of March 2014, noting that all the Fisherman's Wharf, Telegraph Hill, North Beach and Russian Hill artworks are already included in the database and can be accessed.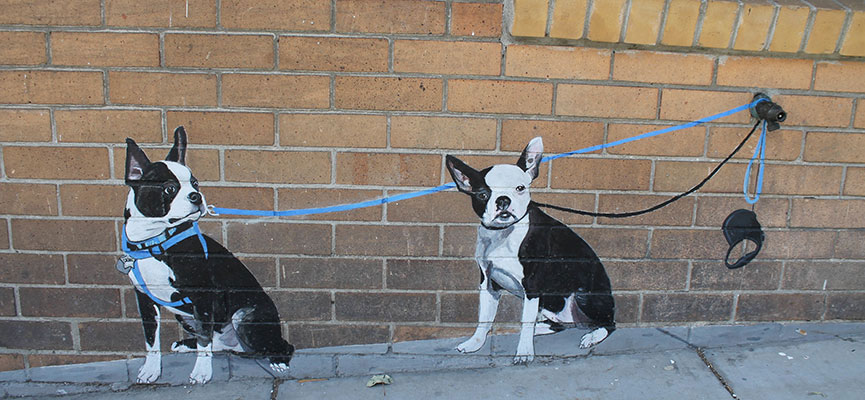 Wander Art in San Francisco
WanderArt emphasized that San Francisco's inhabitants and government are both very artistically oriented, which makes this city an ideal starting point for their project. Since the development of new art projects is regulated by The Public Arts Ordinance, no shortage of art to be documented is likely to occur any time soon. Those who appreciate street art, public art and artistically shaped urban areas are invited to participate in this fantastic initiative. As the startup grows, WanderArt are hoping to get more information on diverse cities, and finally create a comprehensive database of mural, street and public art accessible to everyone who love and care about creativity.
We cannot wait for the app to be released!