Kicking off the French art scene of 2016 is the collaboration between the LJ and Steerstra Gallery presenting fourteen artists whose artistic personalities are formed by the graffiti and urban cultures. The exhibition named "French Connections" truly brings together a variety of both mediums and styles, promoting skill and a new vision of the most current contemporary art. Each artist will display five pieces for the first time in Paris, and viewers will be able to see and feel different genres and influences united under the common denominator of urban inspiration. With its substantial significance, this major exhibition will reveal the full vitality of the French art scene and certainly mark the cultural landscape of 2016.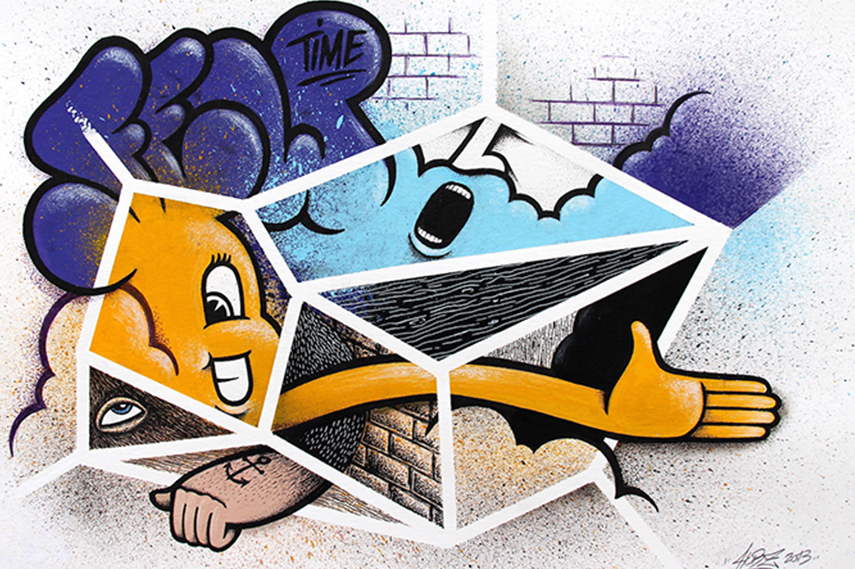 Influenced by French Graffiti
Undoubtedly, when you bring together a multitude of artists, an array of skills and interest fills the room. Even so, the amount of diversity and the range of styles utilized within the group representing "French Connections" are astounding. From craftsmanship of paper cutting to tattoos; from street chalk art to designing their own typography, these fourteen artists epitomize the word in its every sense. What they all have in common is the graffiti work - whether they are influenced by it or shifting the very shape of street art with their own graffiti, to them it is more than just a motto, it shapes their artistic frames. With the history of street art being so rich in France, its influence is not surprising.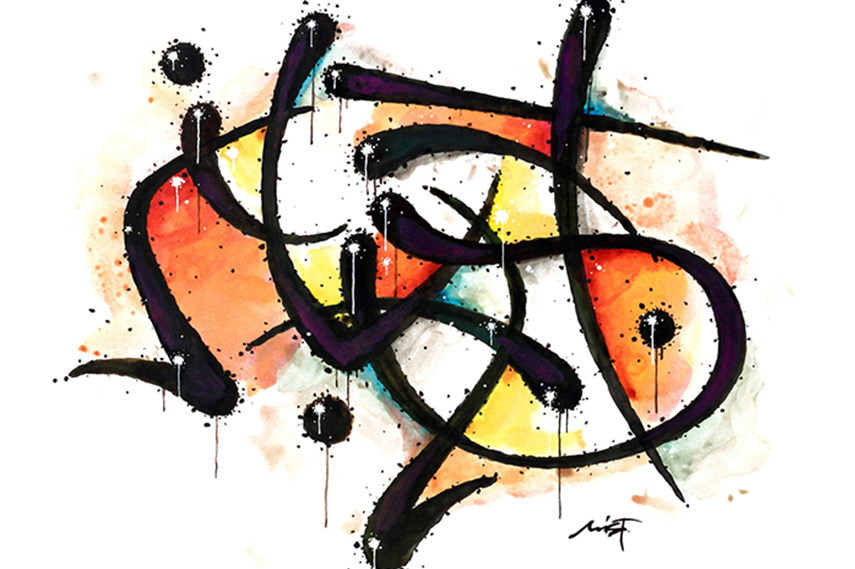 Ideal of French Aesthetics
Paying tribute to the French ever dynamic creativity, The "French Connections" bridges independent, yet mutually familiar artists that undeniably represent an ideal of the French aesthetic. Displaying a variety of techniques inspired by urban art including acrylic on paper, oil and acrylic on wood and oil on canvas, each of the fourteen artists adds their own unique touch to this artistic alchemy. Pouring so many talents into a single presentation, the exhibition skillfully confronts a generation of artists whose visual styles, though different, have the same origin. Their work is already influential and known to the French public and wider, even having a member of the French Kiss Group display as part of the exhibition, and the "French Connections" is bound to turn the artistic eye towards Paris.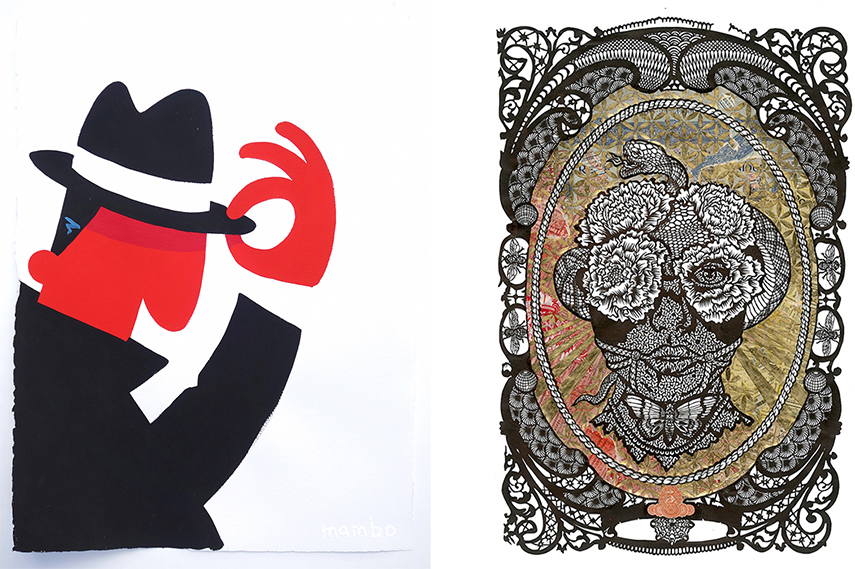 French Connections at Galerie LJ in Paris
Collaborating with Speerstra Gallery, Galerie LJ hosts an exhibition representing the urban culture built on the history of street art and graffiti. Although they stand out individually, the artists constituting the exhibition all have "graffiti" written over their artistic personalities, and have influenced the flow of urban art scene in one way or the other. With a variety of talents and styles, their work graces Paris yet again, setting the frame for the French art scene of 2016. The "French Connections" exhibition will be on view at Galerie LJ in Paris from January 30 to February 27, 2016.
Featured image:  Come for French Connections. All images courtesy of Speerstra Galerie.