Recently, we have written about the lawsuit against Terry Gilliam, on the basis of alleged misappropriation of a mural by Jaz, Ever and Other (to read more about this, click here). A street art piece appeared in Gilliam's film Zero Theorem and, according to the artists, had many similarities to the one they had created in Buenos Aires. The stories concerning street artists and lawsuits which aim to protect their work are becoming more frequent. Is street art being perceived as "lesser art" or is there some other issue which should be addressed?
Intellectual Property
According to the intellectual property rights, the creators of intangible assets, including artwork of various forms, hold legally recognized exclusive rights to the creations of the mind. One of the common types of intellectual property rights includes copyright. Being a part of a culture which is rooted in subversive activities, street artists may be subjected to the gray area of the law. Since part of a public space, the artwork of a street artist can many a times be appropriated by third parties. This is something that is quite notable in the arena of advertising. Moreover, since the copyright notion refers to the form or manner in which the idea is expressed (does not refer to the idea itself), it could be said that there is much space for "style appropriation" in the world of street art. In legislative systems such as the one in the United States, there is a way to address an issue which becomes significant – through the judicial process.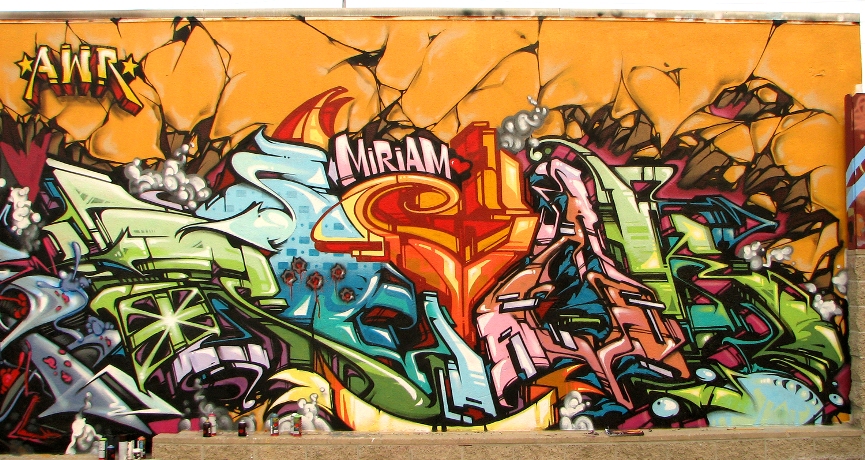 Lawsuit Against Roberto Cavalli
Street artists Revok, Reyes and Steel claim that Just Cavalli introduced a colletion with pieces such as clothing and accessories containing graffiti art derived from their mural. According to them, this was done without consent, and the artists are targeting the Italian designer for copyright infringement. What is more, as the lawsuit says, the alleged misappropriation was followed by covering parts of the design with the Just Cavalli brand in spray-paint style, incorporating this in the overall design. The lawsuit also states that this creates a "false impression that Roberto Cavalli himself was the artist." In addition, the stylized signatures from the mural were also a part of the design, thus "giving new meaning to the idea of appropriating an artist's signature style," according to the lawsuit.