After a highly successful debut last year, the second edition of the Urban Art Fair in Paris has now returned to Le Carreau du Temple. Being a truly unique and relevant rendezvous dedicated to the Urban Art Market, the fair has attracted a lot of collectors and art enthusiasts who are seizing the opportunity to enjoy a fantastic selection of works in a relaxed atmosphere. In addition to the main exhibition program, that has brought together 30 prestigious international and local galleries specialized in Urban Art, the fair has also prepared an immersive side program of interventions, performances, installations, conferences, meetings, and projects. On the lower floor of the venue, visitors can check out the exhibition titled Graffiti Art Cover Collection, but also experience art in virtual reality.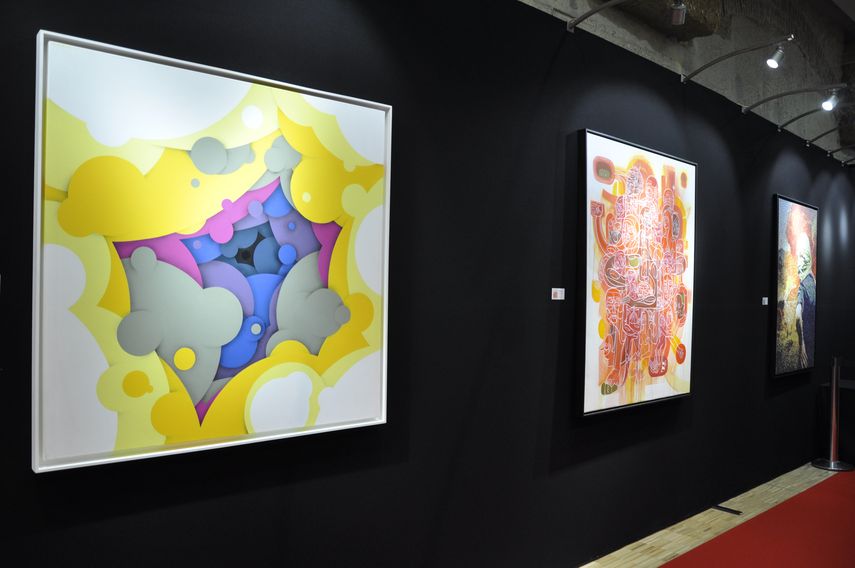 The Graffiti Art Magazine Collection
Organized in collaboration with Graffiti Art Magazine, the exhibition Graffiti Art Cover Collection features ten iconic pieces that were on the cover of this contemporary urban art magazine. Founded in 2008 by Nicolas Chenus, the magazine has been maintaining a critical yet open-minded spirit combined with an educational vision. Aiming to provide a new point of view on a variety of artistic practices, the magazine outlines the movement born in the 60s, with artists working both in the street and the studio. Through almost 40 issues, the magazine has featured the work of over 400 artists. The selection of works featured in the exhibition includes pieces by Kan, JonOne, Rime, SatOne, Jan Kaláb, Eric Lacan, Greg Lamarche, Tilt, Alëxone Dizac, and Jef Aérosol.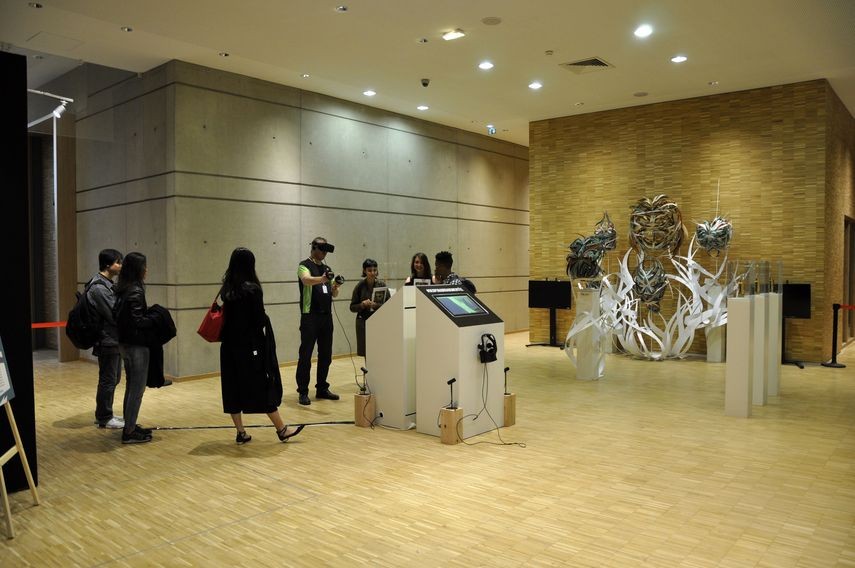 Experience Virtual Reality at the Fair
Following their years-long tradition of working with street artists, the beer brand Desperados has asked the artist Matthieu Dagorn to design their latest collector bottle. For the occasion of the Urban Art Fair, the artist has also created a virtual universe using the Google Tilt Brush. To see it, all you need to do is download the app Desperados Édition Augmenté once the beer goes into sale and point your phone towards the bottle. It will open up a virtual world where you can spend some time with the artist in his studio, see virtual art appear around the bottle, see the design in virtual reality or watch making-of-off video. Urban Art Fair has also provided an opportunity for the visitors to play with Google Tilt Brush and create their own art in virtual reality.
Featured images: Graffiti Art Cover Collection; #desperadosaugmentee