Hey, it's Halloween time of the year again! It is originally linked with the end of the harvest season and the start of winter - the "darker" part of the year. Roots of Halloween go deep, deep into our past, and is a mixture of Christian and pagan inheritage. Halloween is the day, actually, the evening before big Christian holy days - All Saints, or All Hallows' day - and All saints was introduced into Christian calendar in the beginning of the seventh century. But, in the North of Europe, in the Celtic-speaking countries, Halloween was much influenced by the Welsh and Gaelic influence - they have believed that during this part of the year, the border between this world and the Otherworld becomes the thinnest, so, spirits and faries are being able to cross from the Otherworld to our own and to become particularly active.
However, as anything else, today's consumerism and pop culture prevailed in almost every part of our lives, and Halloween is not different. Costums, trick-or-treating and food, some of the symbols and customs that exist for centuries, were transformed so they could bring more money to those that already have a huge amount of it. But, let's not go that way, and let's see how Halloween is celebrated at street walls, by the street artists. We bring you a selection of scary graffiti and murals as our contribution to this day, when you should be afraid. Be very afraid.
3D Street Art - Emergence Day 2006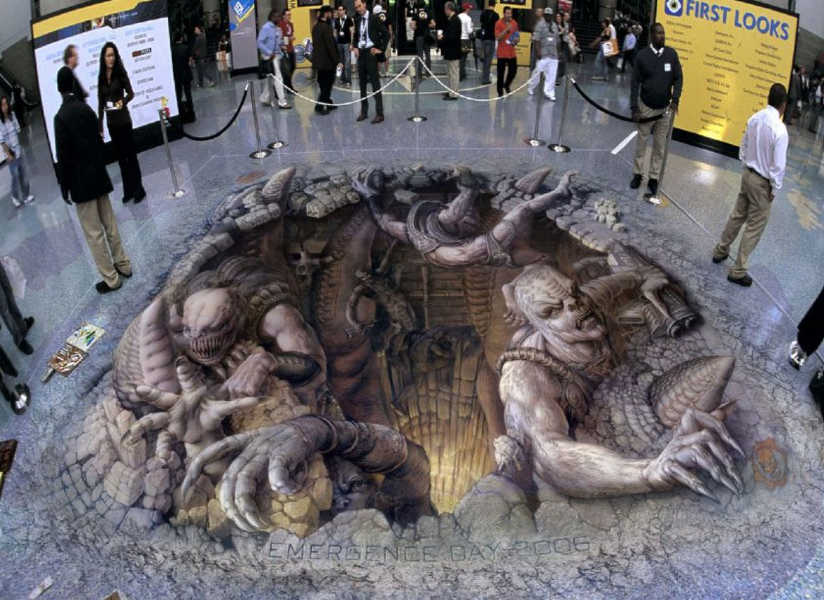 Eighties Conspiracy - London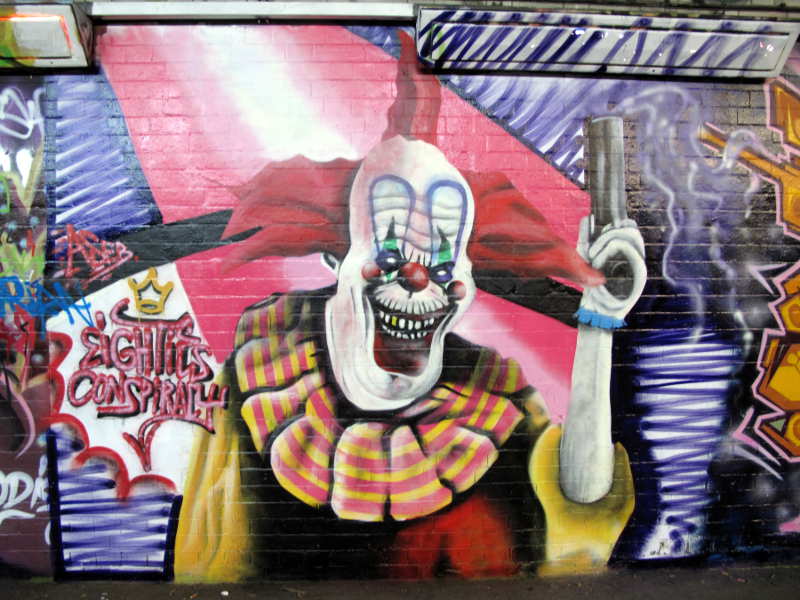 Mural in Christiania, Denmark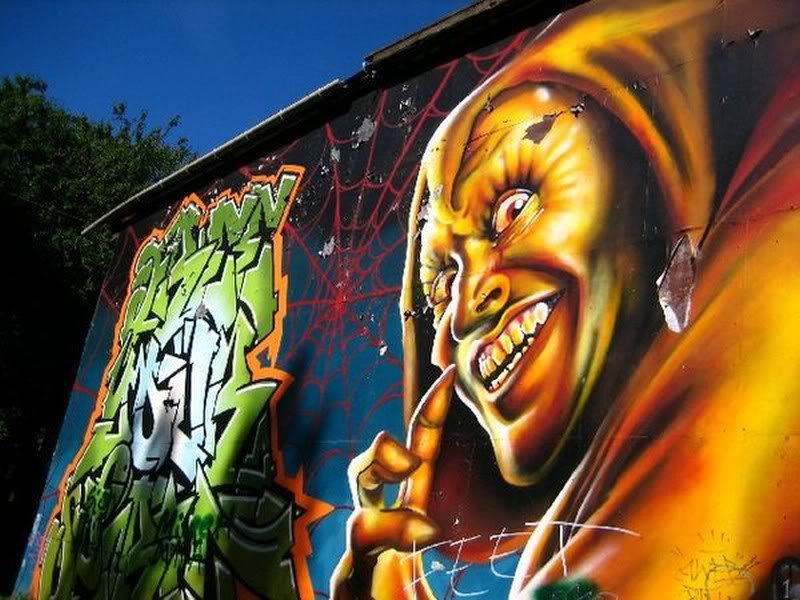 David Nash - Freddy Krueger, Manchester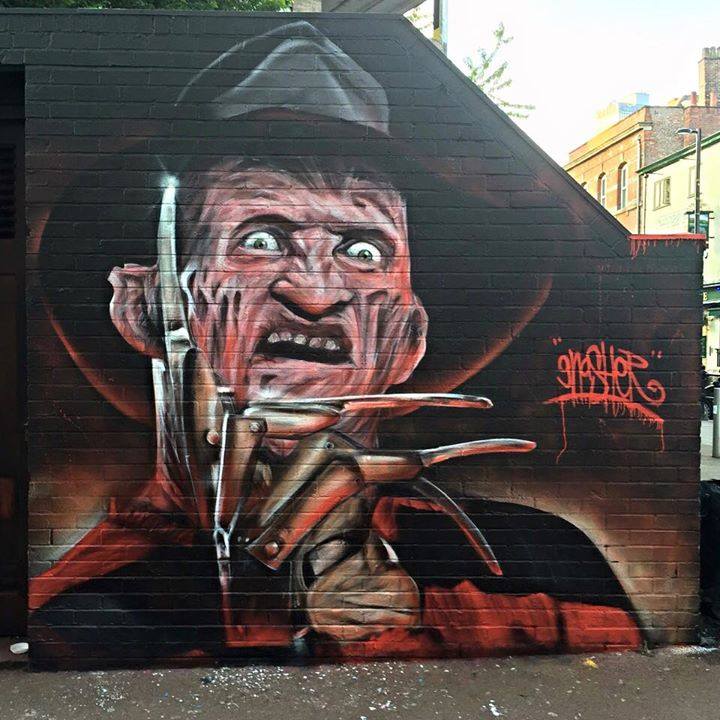 Nychos

- Dissection of a polar bear, Vienna, 2015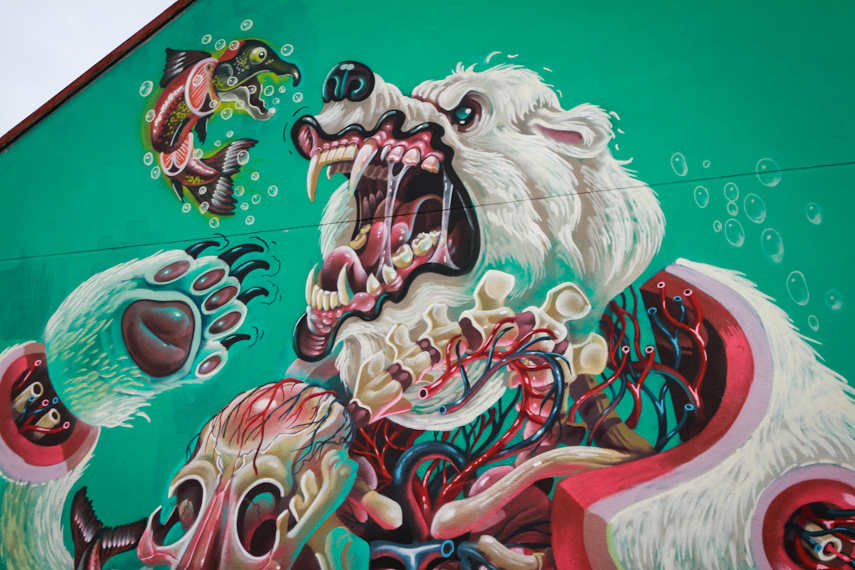 Nomerz - Monster House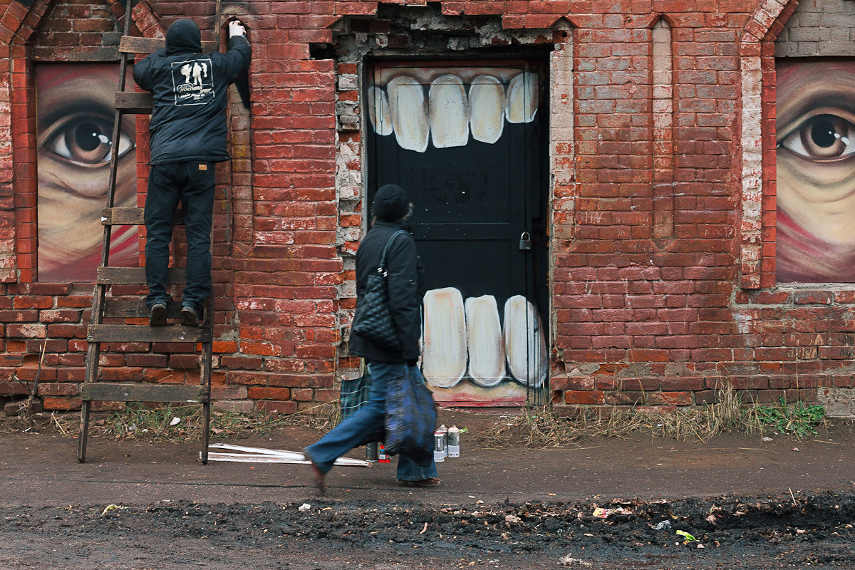 BG183 - Clown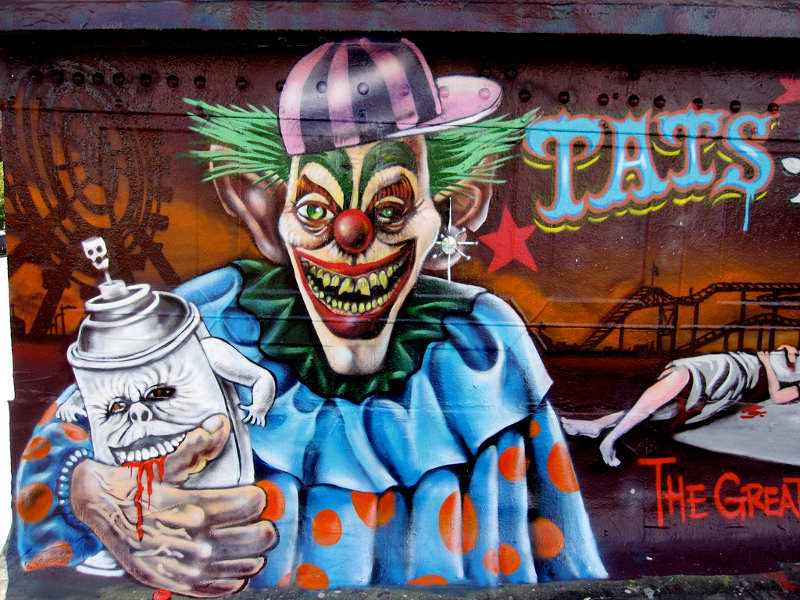 Graffiti Alley, Toronto - Half demon, part 1&2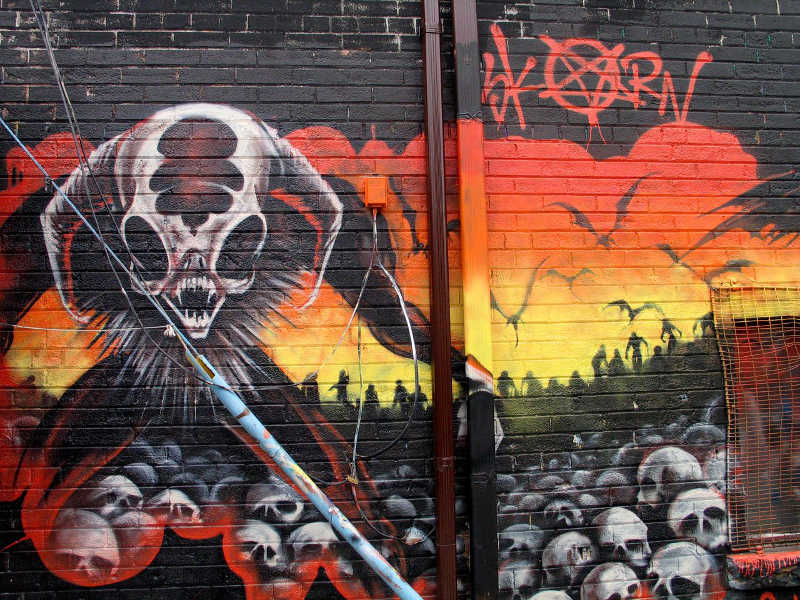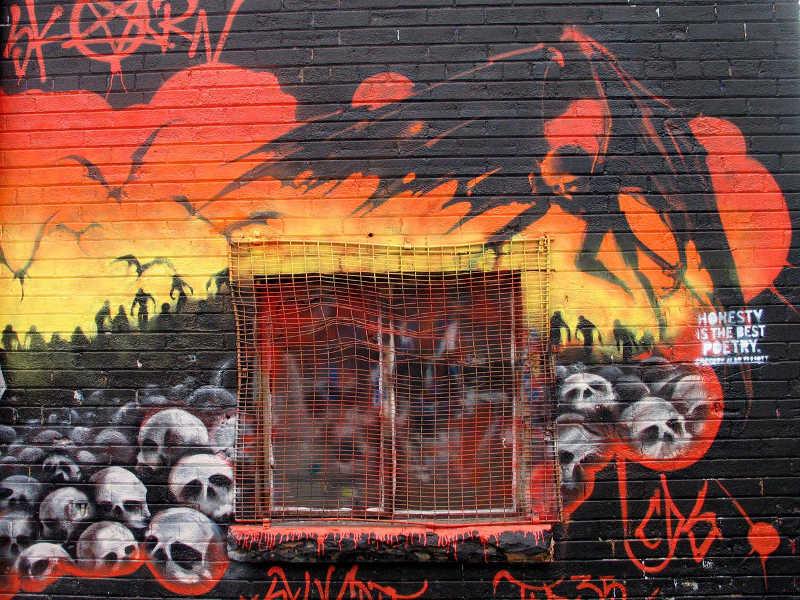 Acquario Romano, Rome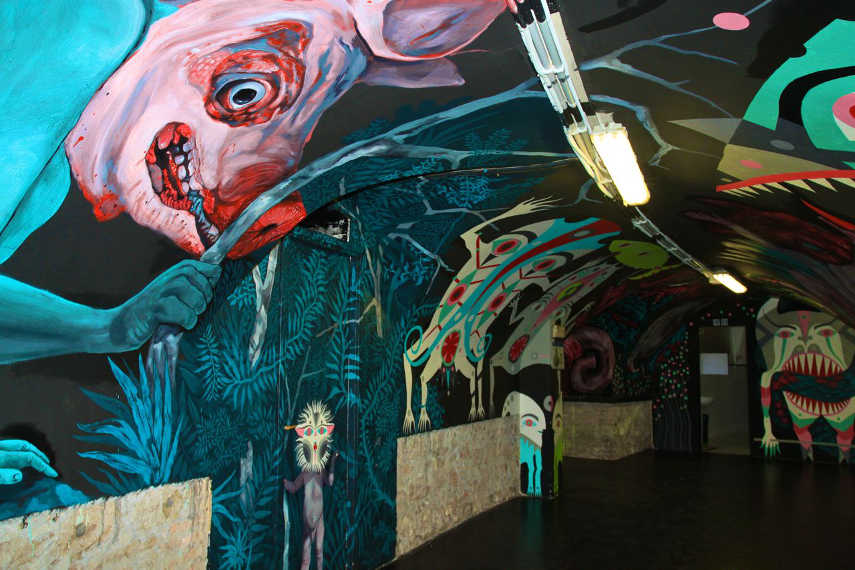 MadC

and Tess - Freddy Krueger Bus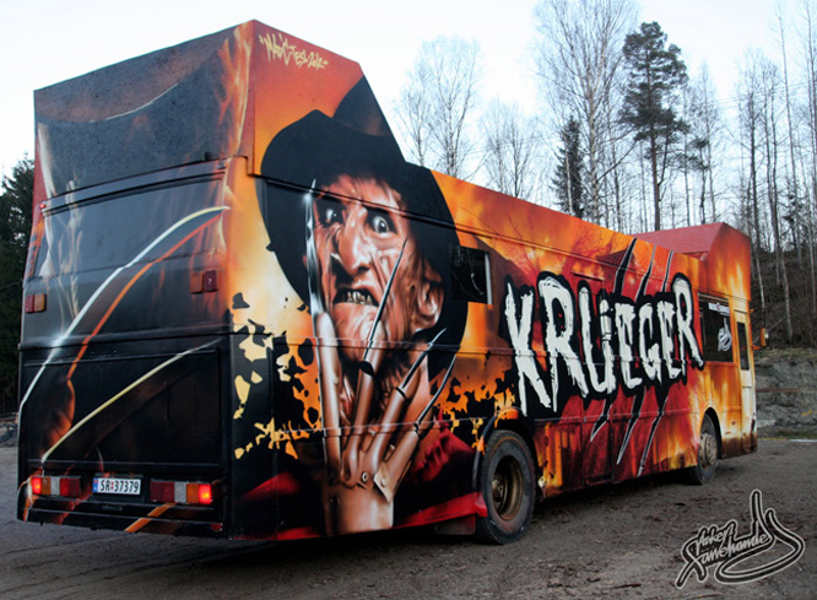 Graffiti monsters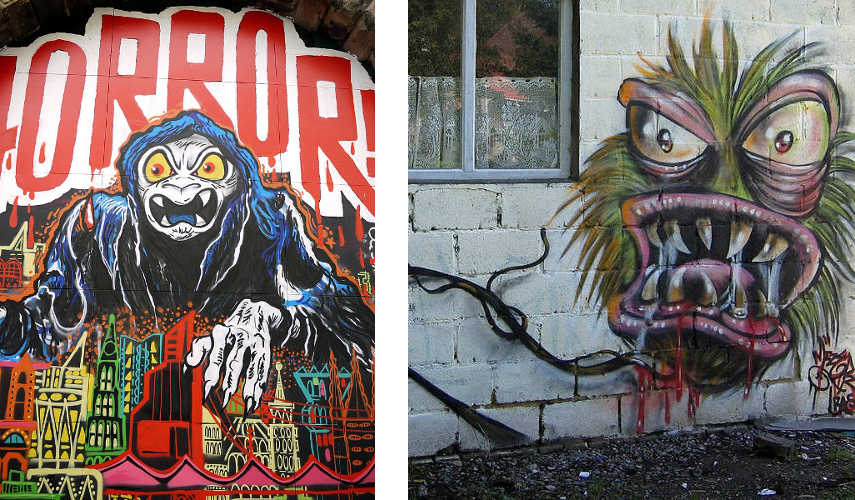 Fiona Tang - 3D Mural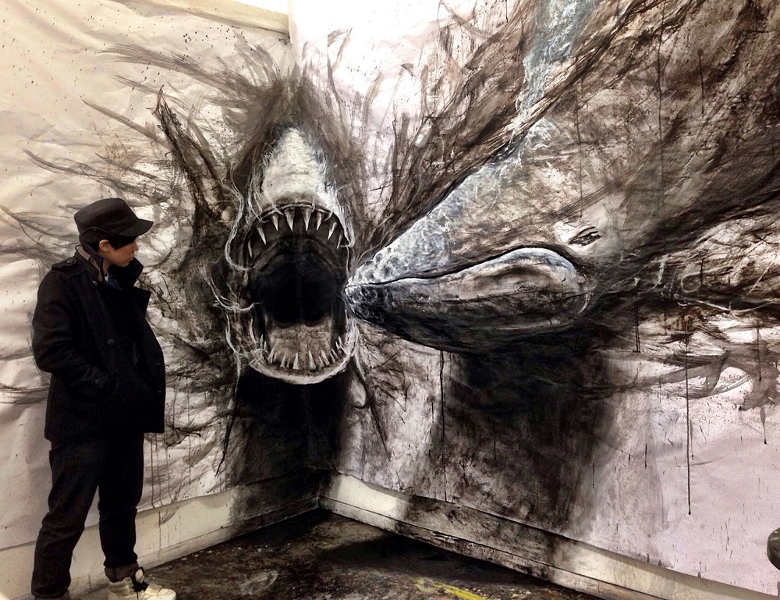 Graffiti in Chernobyl, Ukraine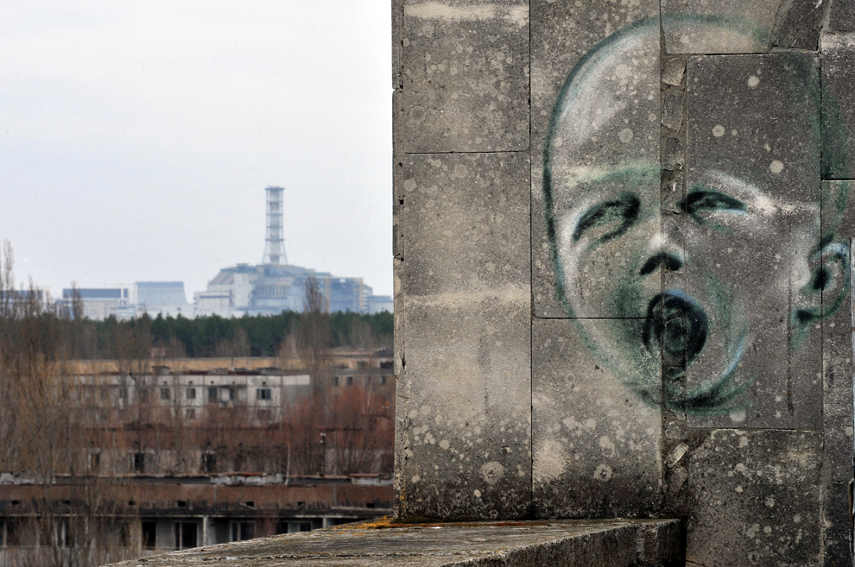 BG183 - Freddie Krueger and Frankenstein's monster - East Village, NYC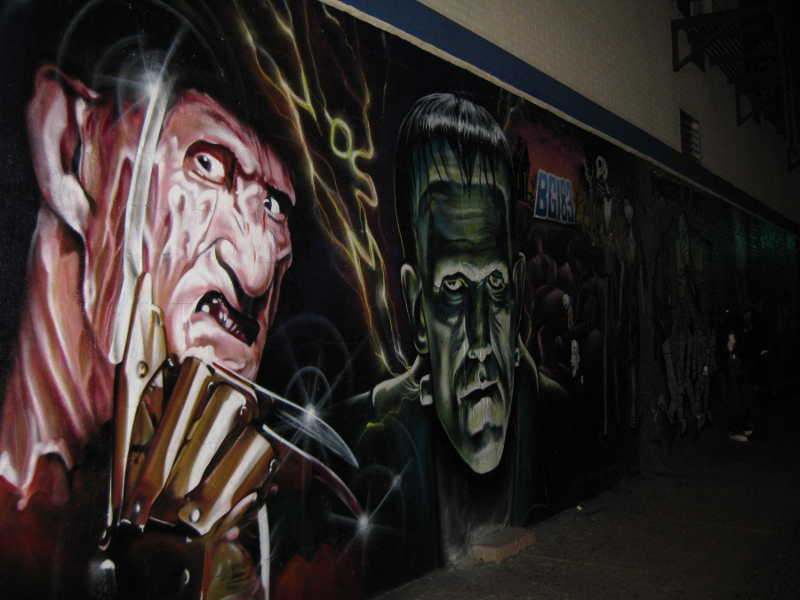 All images used for illustrative purposes only.