The 886 Geary Gallery in San Francisco, that has the renowned artist Poesia as main curator, has announced the Graffuturism 5 Year Anniversary Show, a new group exhibition featuring a number of international artists. Graffuturism, as a group, has exhibited in cities such as Miami, San Francisco, Los Angeles, London, Paris and Glasgow over the past five years and to celebrate Graffuturism's 5 Year Anniversary Poesia has curated a strong line-up of international urban and graffiti artists to exhibit at 886 Geary Gallery, who have been associated with the Graffuturism group during that period of time. The Graffuturism 5 Year Anniversary Show will feature new works by Poesia alongside Geso who have just had a successful joint two man exhibition at 886 Geary Gallery which you can read about in Poesia & Geso: Un-formal.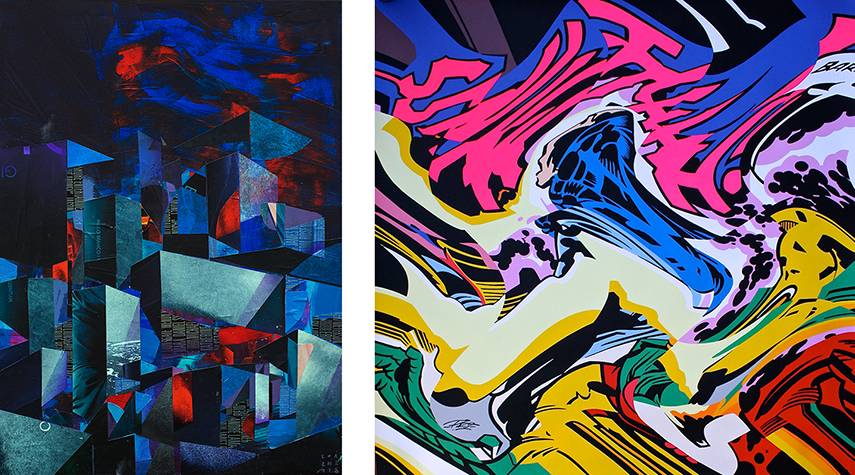 Graffuturism 5 Year Anniversary
The Graffuturism 5 Year Anniversary Show at 886 Geary Gallery will feature a host of urban and graffiti artists familiar to regular readers of Widewalls, who have established themselves in the contemporary art scene, particularly since the Graffuturism blog was established in 2010 to showcase the work of urban and graffiti artists that were underrepresented in the scene. The Graffuturism blog set out to cover graffiti artists who were pushing the boundaries and exploring progressive hybrid directions in their work and the newer street artists working like graffiti artists. Since 2010, Graffuturism has become one of the most organised international groups of artists in the urban and graffiti art scene, using the internet and social media to connect with others who share common interests. Graffuturism though, is not an art movement in the traditional sense, it is just a word and the real power of the group is in the actions of the artists collectively. You may enjoy watching these Deconstructions and Futurism 2.0 videos featuring some of the artists involved.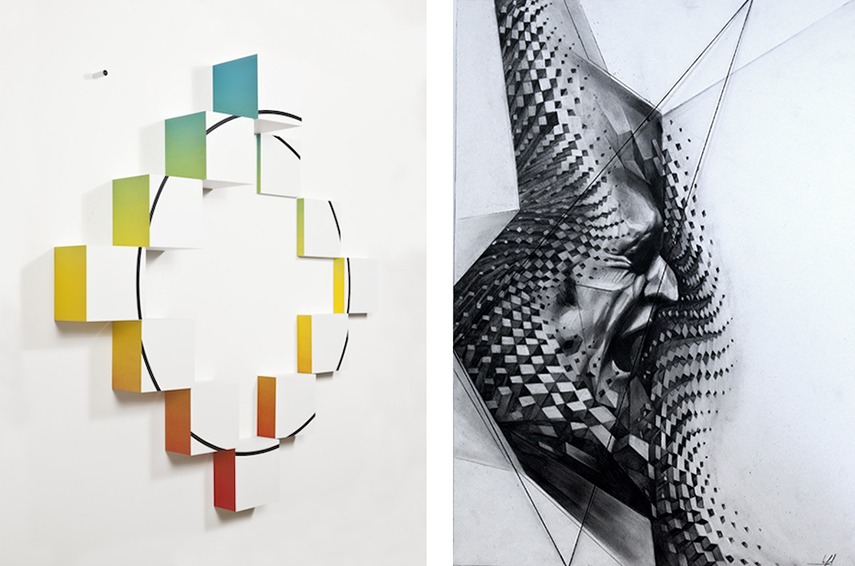 The Artists of Graffuturism
The group of artists that Poesia has gathered for the Graffuturism 5 Year Anniversary Show makes for impressive reading and all carry that essence of Graffuturism, with the group show exploring where the movement is heading with both street and studio work. Essential to the work of the urban and graffiti artists of Graffuturism is their street work and although their studio work comes from a different structure, they feel it would be impure, dishonest and out of place without the original context of their street work. Among the artists exhibiting in the group show at 886 Geary Gallery will be Augustine Kofie, Bom.K, Chazme, Duncan Jago (Mr Jago), Kan, Moneyless, Nawer, Pener, Pro176, SatOne, Saber and Vesod who will be presenting their own and wide ranging aesthetics under the Graffuturism banner.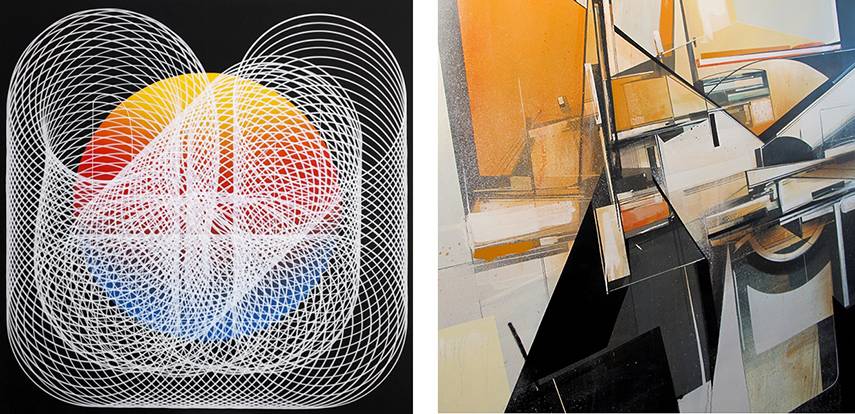 Graffuturism at 886 Geary Gallery
The Graffuturism 5 Year Anniversary Show at 886 Geary Gallery promises to be a spectacular show that illustrates why Graffuturism has become so popular in the last five years. Along with the artists mentioned above the group show will also feature the work of Boris Tellegen (Boris Tellegen at Backslash Gallery), Christopher Derek Bruno (A Second of Christopher Derek Bruno), EKG (No Romance: EKG Loves NY), Jerry Joker Inscoe (Kofie, Inscoe & Bruno at Breeze Block Gallery), Matt W Moore (The Mini Cooper), Morik (Street Update Morik), Remi Rough (The Art of Remi Rough) and Tomek (Tomek at Galerie Celal). Full list of artists exhibiting: Aaron De La Cruz, Augustine Kofie, Basik, Bom.k, Boris Delta Tellegen, Carlos Mare, Chazme,Christopher Derek Bruno, Duncan Jago, EKG, Geso, Gilbert1, Jerry Joker Inscoe, Kan,Kema, Kwest, Matt W.Moore, Moneyless, Morik, Nawer, Nelio, Pener, Poesia, Pro176,Remi Rough, Saber, SatOne, Thomas Canto, Tomek, Vesod, and West One.
Go and celebrate the Graffuturism 5 Year Anniversary Show at 886 Geary Gallery between March 14th, 2015 and 4th April 2015. Opening reception March 14th, 2015 7-11pm. Also check out the Graffuturism website for all the latest news.
For all the latest Graffuturism news sign up to My Widewalls today!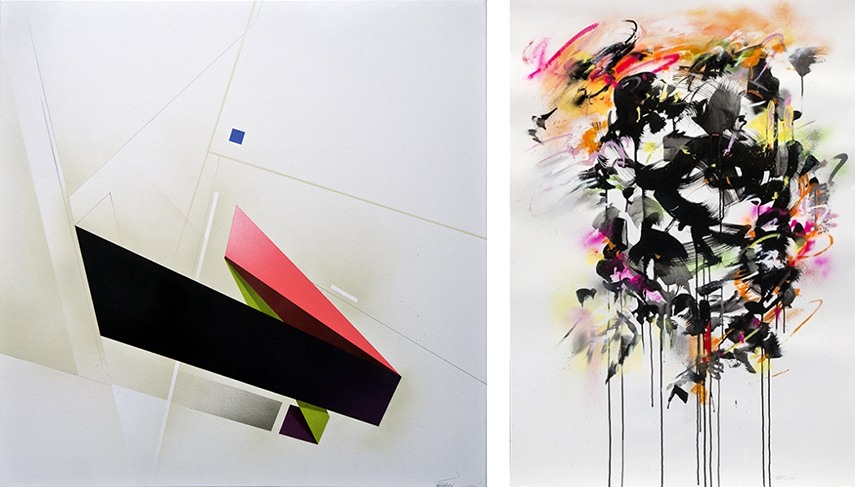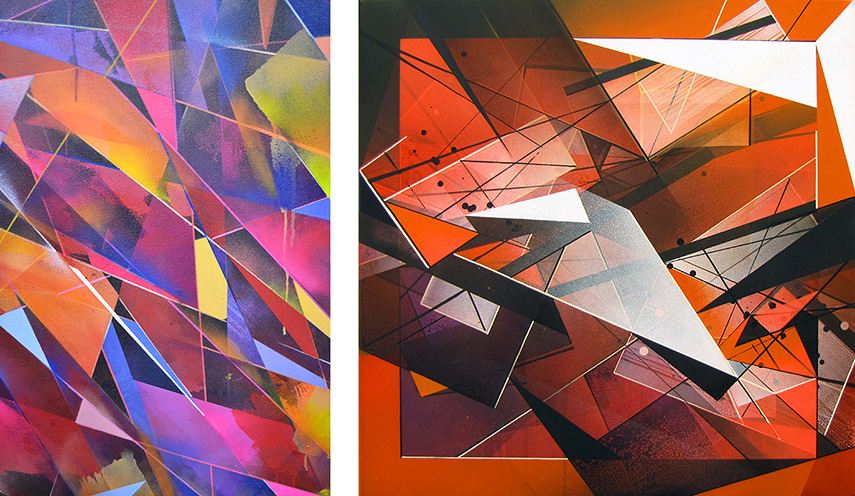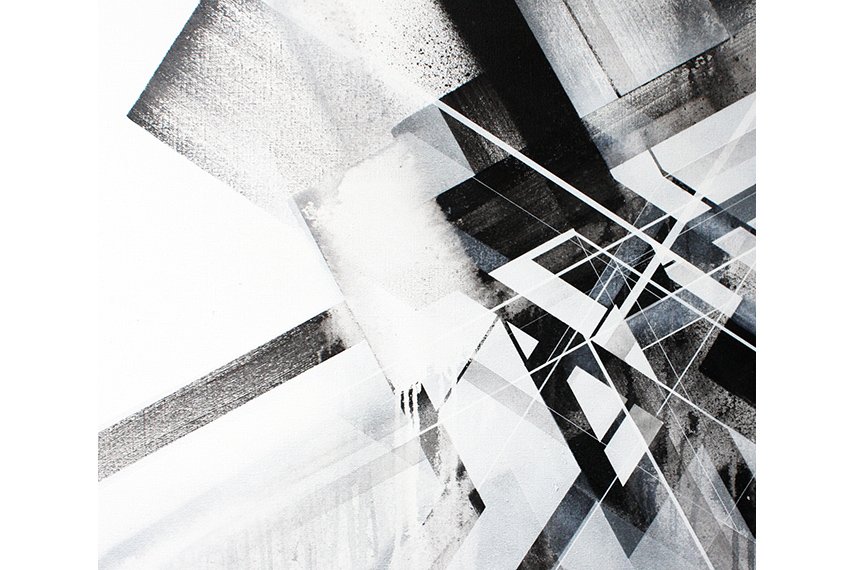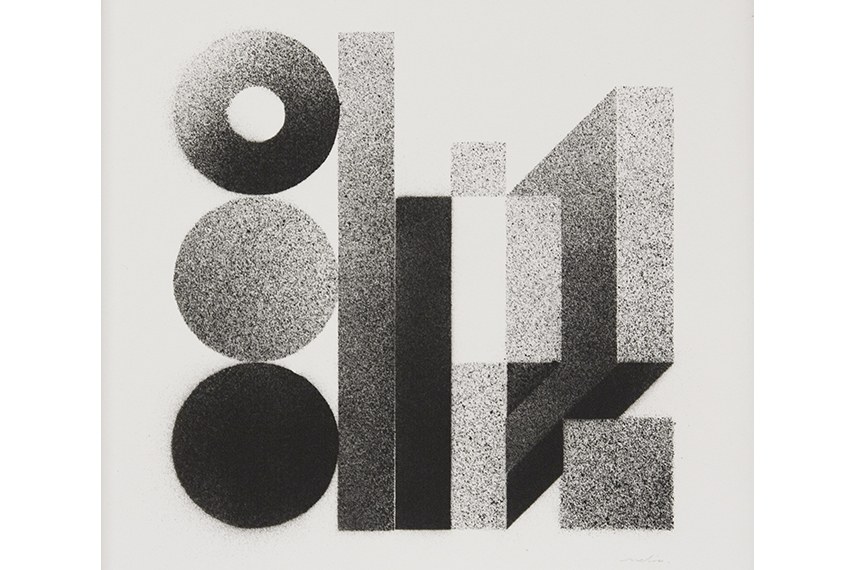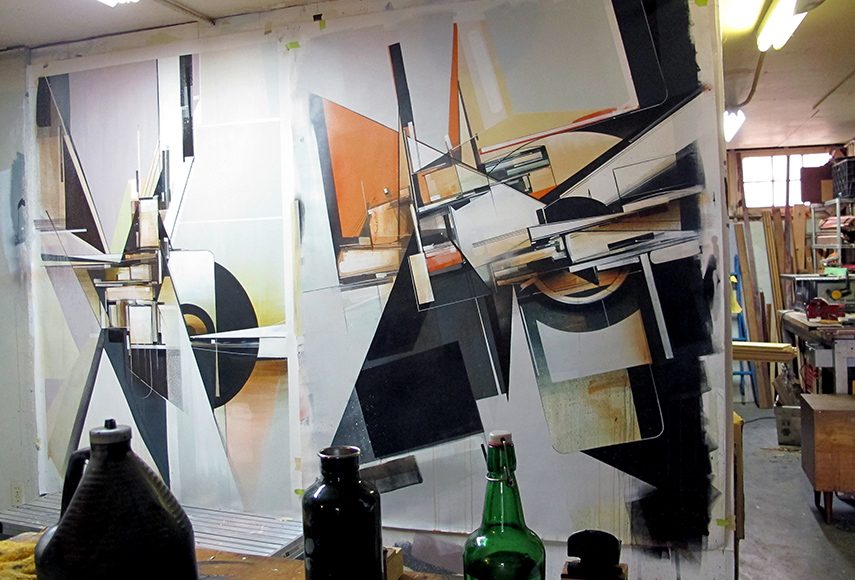 All images courtesy of 886 Geary Gallery.