The term Graffuturism was coined by artist and art commentator Poesia who edits and publishes on the online blog under the same name. As he explains, it is a word that surfaced from his subconscious while drawing a sketch, but it is a term that has fascinated him and remained on his mind ever since he first picked up a spray can over twenty years ago. Poetic, unique and without a dictionary definition, Graffuturism is an attempt to define an aesthetic and a common string that some of the graffiti artists, painters, and even photographers share.
Mirus Gallery is bringing together a group of like-minded graffiti-inspired contemporary artists that flourish under this banner in their upcoming group show. Titled L'Avenir, it encourages a conversation about the Neo-contemporary Graffuturism movement.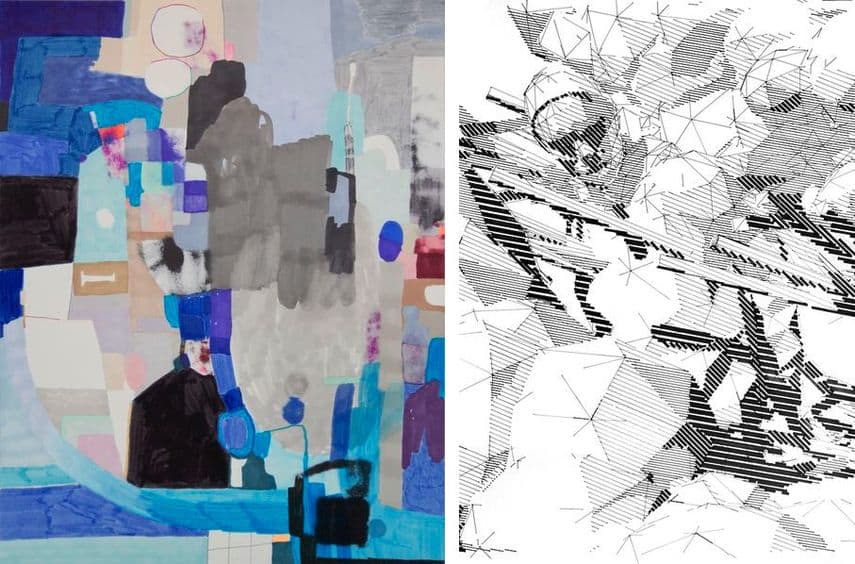 Graffuturism
An artist and a curator of the exhibition, Poesia explains that, as Graffiti and Urban Art flourished and established itself in the contemporary art scene, he noticed there is a gap in how the art media had been covering graffiti artists who had pushed forward to explore progressive hybrid directions or about the newer street artists who worked more like graffiti artists.
He started Graffuturism as an attempt to tell a different story from a new perspective through a blog. This struck a chord with fellow artists globally, resulting in the establishment of one of the most organized international groups of artists within the larger Graffiti and Urban Art scene. Composed of an emerging progressive global art form that has far surpassed any recent contemporary art form on the streets, Graffuturism has utilized social media and the internet to connect and assemble through a common interest in this new progressive Graffiti/Urban Art, offering proof of their existence through their work.
L'Avenir
The showcase at Mirus Gallery calls into question what is already here, but more importantly what to "is to come". The title of the exhibition is inspired by French philosopher Jacques Derrida and his axiom "The coming of the Other" - referring to someone whose arrival is totally unexpected, unpredictable and unanticipated. Literally translating as "the future", "l'avenir" is a direct reference to the progressive and contemporary element that has influenced this intercontinental group of individuals.
The artists in the exhibition have been part of Graffuturism over the past nine years, bringing together a wide range of aesthetics that exemplify the essence of this neo-contemporary movement. It sets out to capture its aesthetic and conceptual diversity.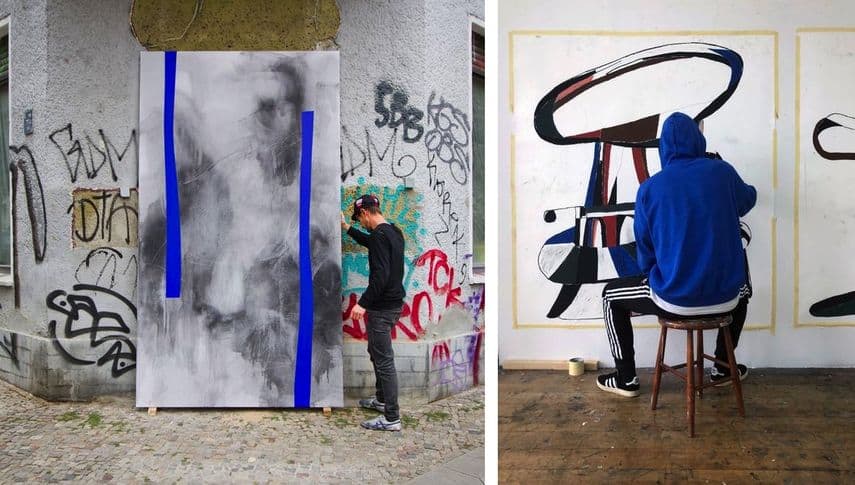 Graffuturism Exhibition at Mirus Gallery
This survey features works by 2501, Arnaud Liard, Carlos Mare, Christian August, Christopher Derek Bruno, Dado, David Mesguich, Doze Green, Ekta, Eltono, Faust, Franco Fasoli, Gary, Graphic Surgery, Jaybo Monk, Kenor, Kidghe, L'Outsider, Matt W Moore, Matth Velvet, Michael Walsh, Moneyless, Nawer, Nelio, Okuda San Miguel, Pener, Petro AEC, Poesia, Remi Rough, Sat One, Sign, Slak, Sowat, Moses & Taps, Thomas Canto and Tobias Kroeger.
The exhibition L'Avenir will be on view at Mirus Gallery in Denver, CO, USA from April 26th, until May 25th, 2019.
Featured image: Kenor; Petro AEC Mural; Kenor; Christian August Studio; Petro AEC. All images courtesy of Mirus Gallery.