Angular and sharp fragments of hardly recognizable reality have taken a monochromatic turn in the works of a Dutch artistic duo named Graphic Surgery. This is what they do - dissect and reassemble sections, parts, moments of black and white observations in their elaborate, linear and demanding compositions crossing over various media. Graphic Surgery artists delve into graphic design as much into video, murals, installation and collage, seasoned with digital heritage of our age. Their palette is monochromatic, rarely expanding towards any color, while the schematic expression is their signature. Formed by Erris Huigens and Gysbert Zijlstra, Graphic Surgery have narrowed their field of visual research, opening a limitless field of graphic potential, mixing the old and the new in a particularly innovative manner.
Their exhibition debut is announced by the Amsterdam based Mini Galerie for next month, bearing a suitable and evocative name - Contra.
[Graphic Surgery have a polished design suitable for album cover art. They've recently participated in Cash, Cans & Candy Street art festival.]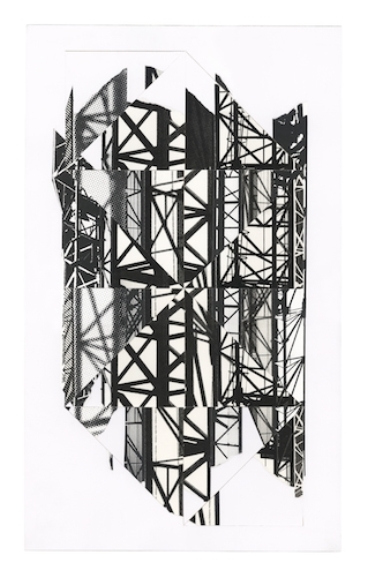 Experimental Graphic Dissection
Visual research of Graphic Surgery duo encompassed not only the realm of representation and abstraction, but various techniques and genres as well, until they've found the current, pertinent style. Huigens and Zijlstra still don't give up painting, murals and public works, photography and videos, stretching the recognizable, abstract and somewhat post-industrial aesthetics through the media. Repetition and reproduction has elevated recognizable forms in their works to abstraction. After closer observation, a direct influence of urban environments can be seen, used as a basis for constructing the contemporary artistic solution. Influences of Constructivism and De Stijl are evident, while the rhythm of Graphic Surgery works is comparable to the infinite beat of minimal electronic music, staying true to axiomatic forms - triangle, trapeze, rhomboid. Architectural quality of their abstracted landscapes endows the pieces with thick layer of meaning, bearing suggestive histories and extracted stylistic emblems. Patterns made by unexpected components allude to technological heritage and current state at once, opening a portal to a novel realm of contemplation.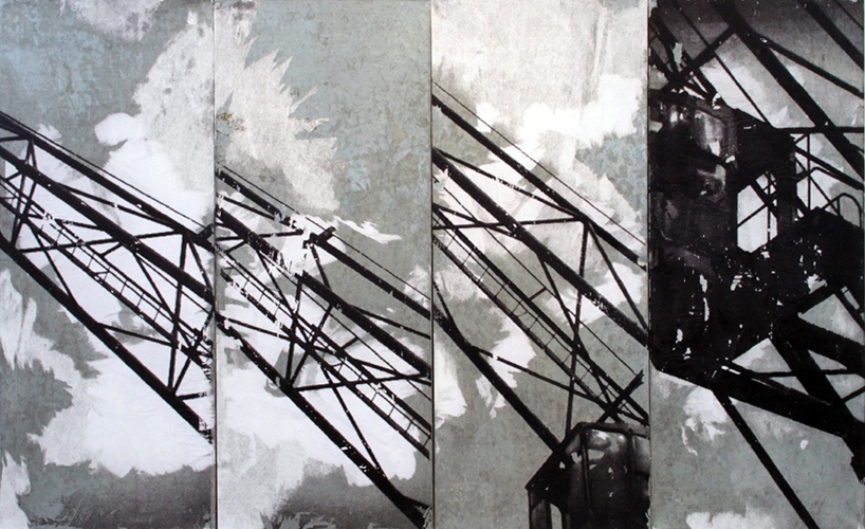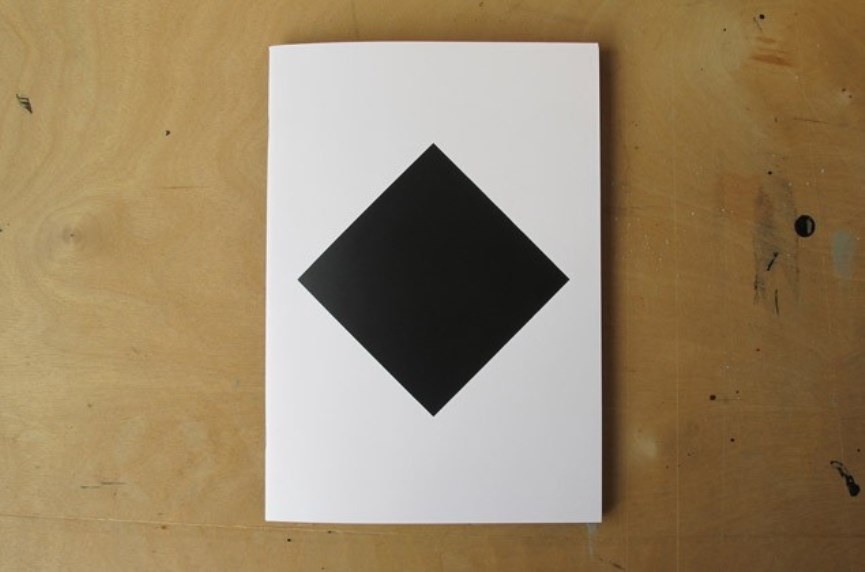 Contra is Confilct of Ideas
Contra will showcase a new body of work by the pair, in which they investigate the infinite potential of dualities. Abstraction stands in opposition to figuration, while analogue and digital technologies collide, fine art clashes with freedom of urban creativity, but still, the works of Graphic Surgery are skillfully composed, as the tension holds them together, finally denouncing the very nature of opposition. Pieces are solid and coherent, although the dynamism invoked by the amount of immanent visual antagonism keeps them alive, distracting from the monotony of the black and white palette.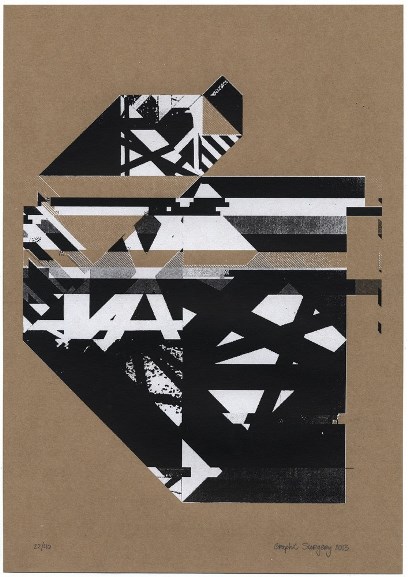 Exhibition at Mini Galerie
Contra by Graphic Surgery is the first solo exhibition by the duo, to be displayed in their hometown. It will mark a shift in their career, as it will introduce a new chapter in their experimental practice. The exhibition will open at Mini Galerie in Amsterdam on November 15, 2014, and it will remain on view through December 13, 2014. The inauguration of Erris Huigens's and Gysbert Zijlstra's art strives to set a new foundation for contemporary urban art expression.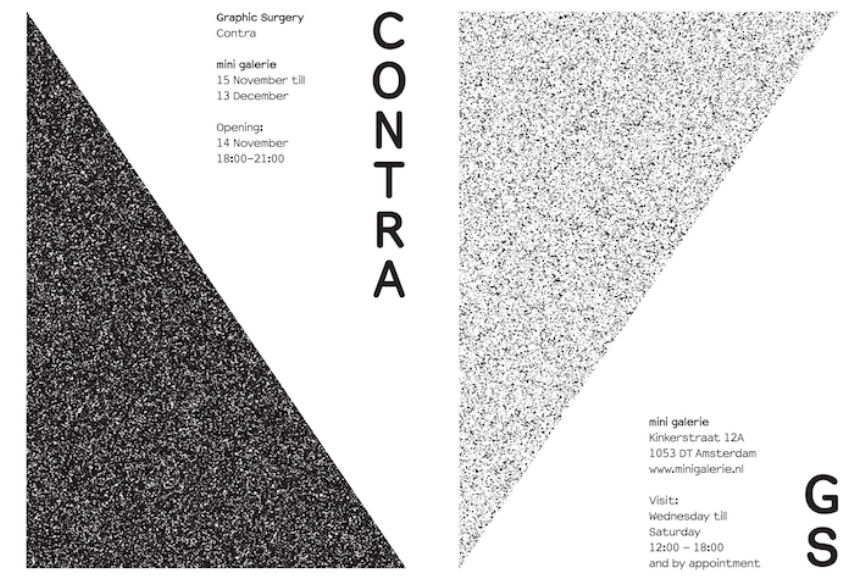 Read about Out the Window show at Mini Galerie.
Graphic and minimal art of Thomas Canto is even more abstract - read more about his Transparent Landscapes.
Steve More has a different understanding of graphic and tactile quality of art, read more in the article about his show The Topography of Art.
Japanese artist Usugrow, on the other hand, also pursues graphism, viewing it from another angle. Read more about his show at Fifty24SF Gallery.