Among the astute commentators on contemporary condition, Grayson Perry stands out for his unique combination of artistic solutions and media that are detached from hierarchies of genres, styles, or materials. Instead, the artist offers a unique approach to socially engaged art, which breaks both the boundaries of the medium and the norms of representation that go with it. This summer, a representative collection of Grayson Perry's works will be shown at the Serpentine Gallery for the exhibition titled The Most Popular Art Exhibition Ever! and it will showcase his new works, as they touch upon the themes of masculinity, popularity and art, and current cultural landscape.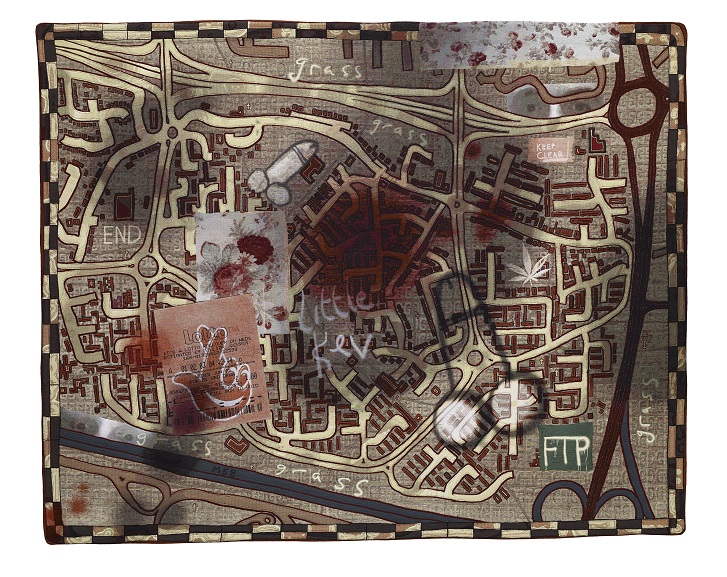 Brutality of the Everyday Cast in Delicate Objects
Grayson Perry is a British artist from London who received Turner prize in 2003. His work engages the audiences by addressing the universal human subjects, in a variety of traditional media. Being sculptures, ceramic objects, tapestries, prints or cast iron or bronze, Grayson Perry's works are well-known for their successful combination of delicate objects with often rough and brutal scenes from our contemporaneity. The subjects he selects are drawn from his childhood experiences and later life as a transvestite, while the issues he decides to represent range from politics and sex, to religion and class. Happening during the popular summer session of the Serpentine Gallery, The Most Popular Art Exhibition Ever! offers a view into the multiple and overlapping aspects of our complex society.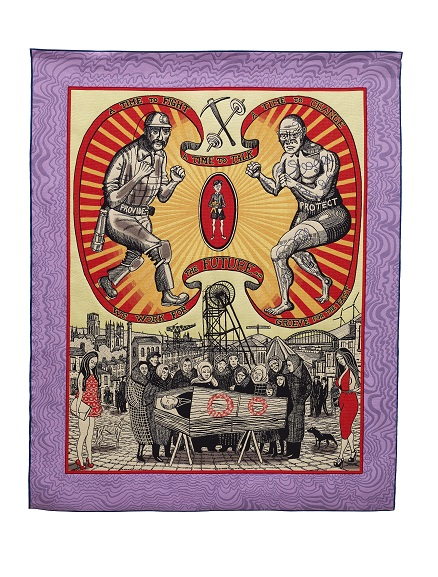 Grayson Perry Art
Grayson Perry is among the best-known contemporary British artists. Creating his work in a variety of media, he remains dedicated to the themes related to our everyday. With a piercing mind that picks up all the nuances and problems people are experiencing, intersecting religion, culture, race, sexual orientation, and class, Perry is dedicated to "communication business", as he calls it. His aim is to "communicate to as wide an audience as possible", exploring the ways people interact with art, their preferences, and the reasons why they attend galleries.
Perry had numerous solo exhibitions in UK and abroad, including a few that can be considered his milestone shows, such as Tomb of the Unknown Craftsman at the British Museum in 2011, My Pretty Little Art Career, Museum of Contemporary Art, Sydney, 2015, and The Arts Council Collection and British Council-led UK and international tour of The Vanity of Small Differences that is continuing in 2017.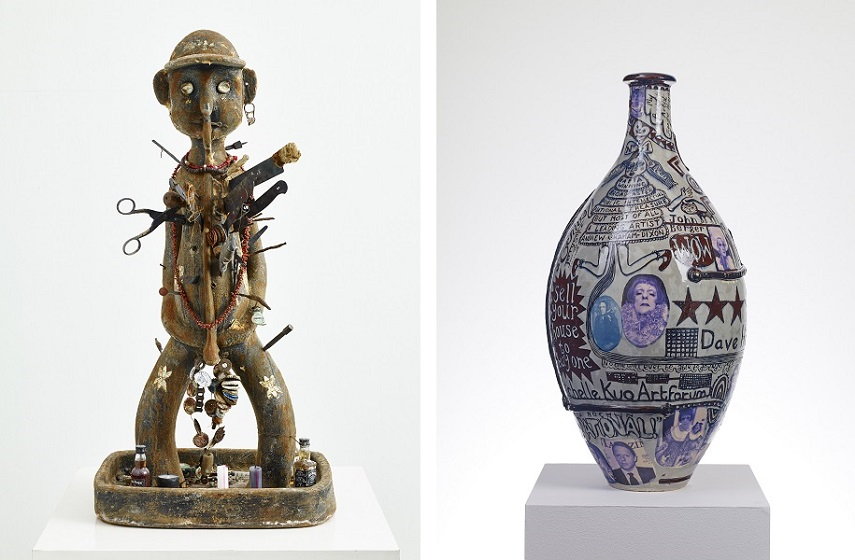 The Most Popular Art Exhibition Ever! At Serpentine Gallery
The favorite of the contemporary art world, Grayson Perry moves with ease between different media, such as tapestry, ceramics, and sculpture, to mention a few, to which he adds a visually rich subjects that cannot be usually find represented on them. This clash between content and form is one of the reasons Perry's work is so appealing. Adding to that his distinct caricature and grotesque style with a pinch of comic book aesthetics, it is not a secret why he is considered one of the most intriguing and successful chroniclers of our times.
The exhibition The Most Popular Art Exhibition Ever! of Grayson Perry's art at Serpentine Gallery, Kensington Gardens, London, opens on June 8th, and will run until September 10th, 2017.
Featured image: Grayson Perry - Animal Spirit, 2016. All images courtesy of the Serpentine Gallery.