Royal Institute of British Architects has recently announced the list of individuals who will receive their annual Honorary Fellowship and among the fourteen winners of the prestigious RIBA fellowship is a Turner prize winner and one of Britain's most prominent artists - Grayson Perry. Known for his intriguing cross-dressing performances and ceramic works, Perry has always been interested in modeling and architecture, and his work in the field will be recognized during this year's RIBA ceremony.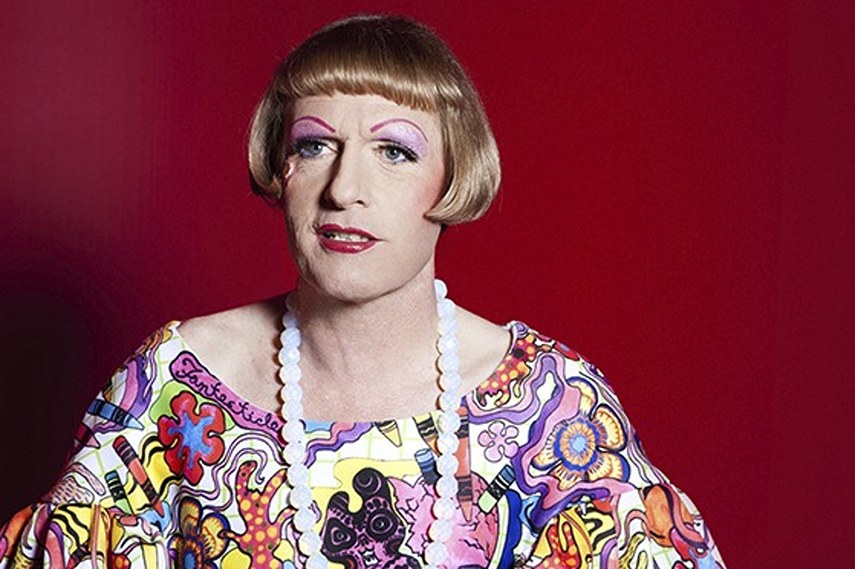 Cross-dressing Legend Grayson Perry
Grayson Perry's first interest in modelling came at an early age and it was expressed through his drawings and building of model aeroplanes. However, he never became an engineer, or the architect for that matter, but this early interest was often found in his later choice of themes. In the eighties he became widely known for his pottery works, and most notably for his cross-dressing performances and his feminine persona Claire. Throughout his ceramic work and Claire impersonations, Perry communicates his ideas about society and gender politics in an intriguing and sometimes even controversial way. His work is highly valued, and in 2003 he was awarded with the prestigious Turner Prize.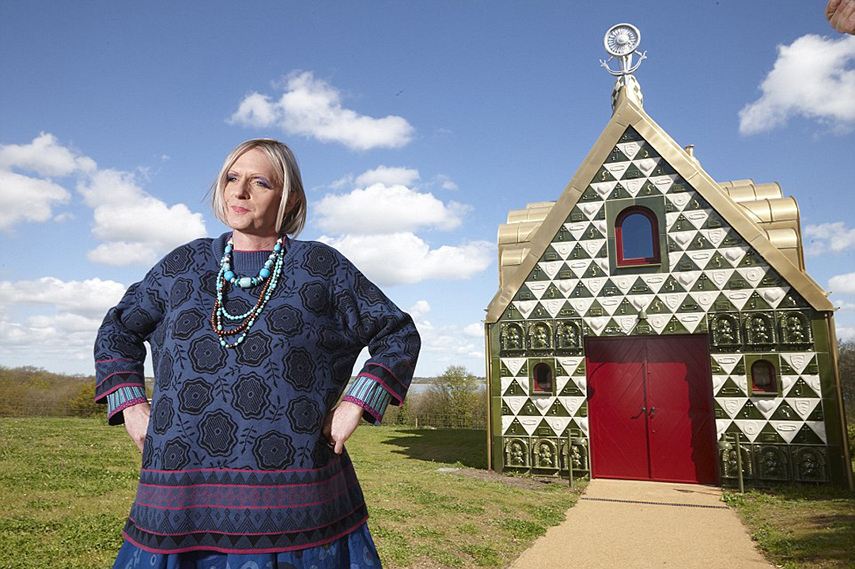 Julie's House
In 2015 Grayson Perry completed his first big architectural project in Wrabness, Essex, known as Julie's House. This unusual 'gingerbread' house is commissioned from the Living Architecture charity program and it visualizes the story of an imaginary Essex woman Julie May Cope. The house itself is a great architectural contribution to the Essex landscape, but it is also an astonishing work of art which encompasses Grayson Perry's famous ceramic works, specially designed tapestries which tell Julie's story and colorful tiles on the exterior. Grayson Perry collaborated with FAT Architecture on this project and the house is also available for rent.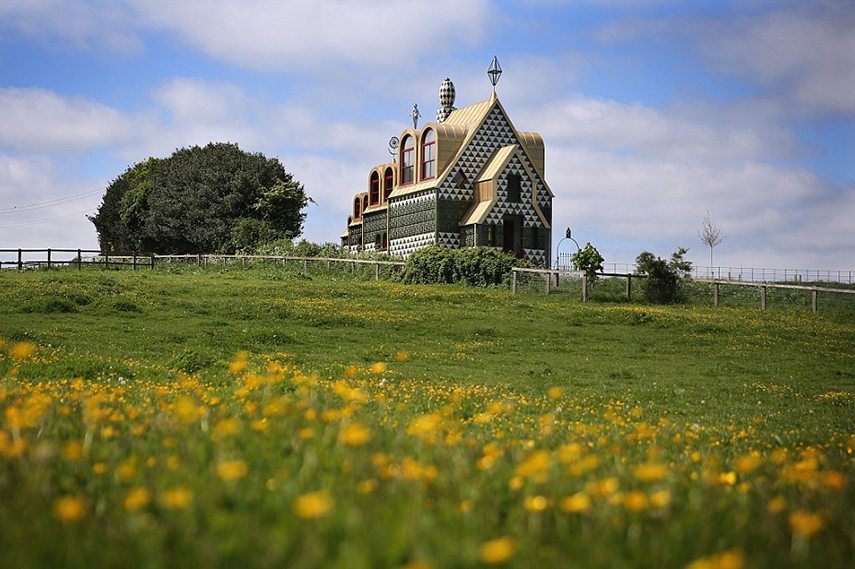 RIBA Honorary Fellowships in 2016
The Royal Institute of British Architects fellowships are awarded annually to the individuals who made a particular contribution to architecture in its widest sense. This year's fellowship is awarded to fourteen persons who come from various backgrounds from construction and media to education and arts. Except Perry other winners of RIBA Honorary Fellowships in 2016 are: John Brooks (Vice Chancellor, Manchester Metropolitan University), architectural consultant Caroline Cole, philanthropist and client Dame Vivien Duffield DBE, architecture curator writer and editor Kristin Feireiss, Kate Goodwin (Head of Architecture and Drue Heinz Curator, Royal Academy), Charles Knevitt (journalist, author and former Director of the RIBA Trust), landscape architects from Germany Peter and Annaliese Latz, curator Sasha Lubetkin, Alison Nimmo (CBE, FRICS, MRTPI, FICE – Chief Executive, The Crown Estate), quantity surveyor and patron of architecture Richard Steer, Martha Thorne (Executive Director of the Pritzker Prize, Planner and Urbanist), and publisher Heinz Wirz. The award ceremony is scheduled for February 1st, 2016.
We highly respect and value your opinion, so feel free to share it on our Facebook page!
News from the world of art are just a click away with a FREE sign up for My Widewalls!
Featured image:
Grayson Perry in front of Julie's House. Photo via theguardian.com