The recent advent of the urban art movement has with it brought a resurgence of attention for pop art. Greg Gossel is masterfuly riding this tidal wave. With a somewhat ambiguous attitude, Gossel simultaneously celebrates and condemns popular culture. With commercial clients including American Express, Levi's, Burton Snowboards, Stussy, VICE Magazine, and Interscope Records, he is definitely a part of the "here and now", looking at the intricacies of popular culture and its works - from within. Successful yet critical, he keeps an open mind, a contact with the epicenters of commercial art, and a keen eye for observation, having one foot planted firmly on the ground while, at the same time, not being afraid to step into the whirl of comercial imagery. A veritable master of pop art, he proves that the style is alive and well.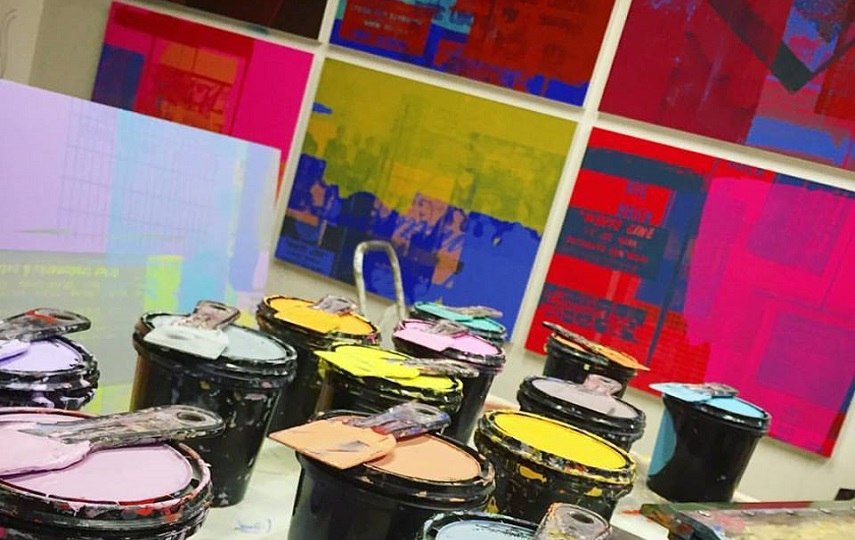 Greg Gossel - From Commercial Design to Full-fledged Artist
Greg Gossel was born in 1982 in Baldwin, Wisconsin. Holding a Bachelor of Fine Arts degree from University of Wisconsin-Eau Claire, he works as a graphic designer in Minneapolis, MI which he's been calling home since 2005. In the past couple of years he has been exhibiting his fine art in the US (quite often in San Francisco and, more recently, Chicago) as well as the UK, Japan and Denmark, gaining a good deal of attention for his mixed-media pop aesthetic. Yet he is hardly slavishly following the footsteps of giants like Warhol and Lichtenstein. Quite the contrary. Gossel has quickly developed his own visual language through a process of exploring a variety of media, using silkscreen, experimental Xerox copy and transfers, along with various billboard scraps and signage. His vibrant, heavily layered compositions feature pulp noir and silver age romance comics superimposed over vintage dime story packaging, anonymous family photos and children's coloring books. The rawness of such an assemblage creates surfaces of rich depth and visual potential.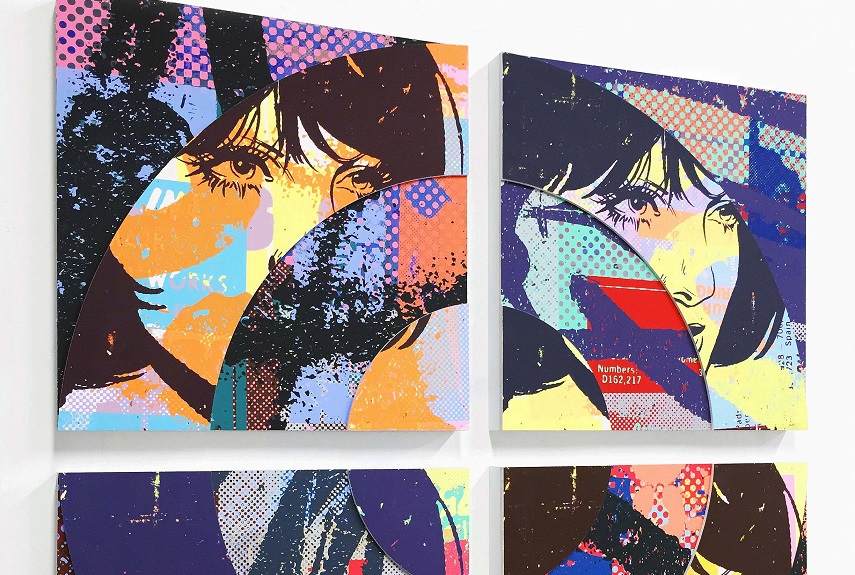 Layers of Meaning in Pop Art
Oft accused of lacking depth of meaning, pop art offers a view that is loud, boisterous, self-centered and attractive as pop culture itself, yet it also self-referential, criticizing, self-parodying, conscious of its own shortcomings and flaws. This gives it the multifacetedness that is sometimes overlooked. It is precisely this multi-layered aspect of pop art that Greg Gossel is exploring, creating a fragmented visual memory of times gone by. He applies images to wooden panels using silkscreen ink, acrylic paint and enamel, only to cut them apart and reconstruct them in rhythmic geometric patterns. In his latest series of typographic-based works and heavily layered collages, he comments on the collective consciousness and explores the contrast between mechanical repetition of print-making, book printing, and organic qualities of painting and other arts. The result are collage works one can return to countless times, always discovering new, hidden meanings.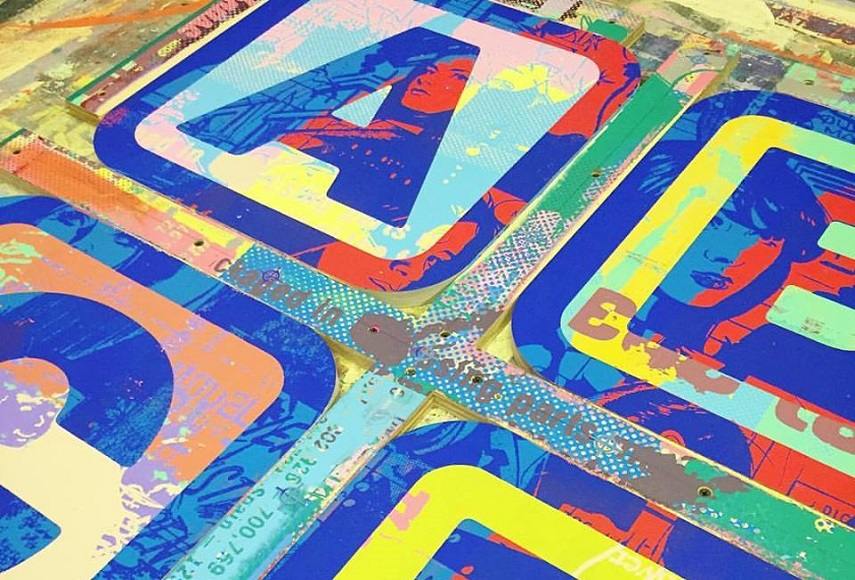 Exhibtion at the Vertical Gallery
Located on 1016 N. Western Ave., Chicago, IL, Vertical Gallery promotes urban, contemporary and street art, as well as works influenced by graphic design and illustration. This will be Greg Gossel's second solo show at the venue, featuring over 50 pieces of new original work. The Color of Life will open with a reception on Saturday, October 1, 6-10pm, with the artist in attendance. The show will run until October 29, 2016.
Featured images: Greg Gossel - Work in progress (Vertical Gallery, 2016) ; All images courtesy of the Vertical Gallery.