The art of painting still life has been around for centuries, from the ancient Egyptian drawings inside the tombs to the refined practice of the Dutch Old Masters of the 16th century. Colorado-based artist Gregory Block is among contemporary artists who contribute to this field in the 21st century, which called for his third solo show at Denver's Gallery 1261. His dedication to the medium, inspired by his predecessors, will be examined through a showcase of remarkable oil paintings, which demonstrate a dramatic use of light and unique compositional arrangements. But for Gregory Block, it's not just about practicing the craft, it is also about understanding, and what is clear is that this creative individual has deep knowledge on the subject matter.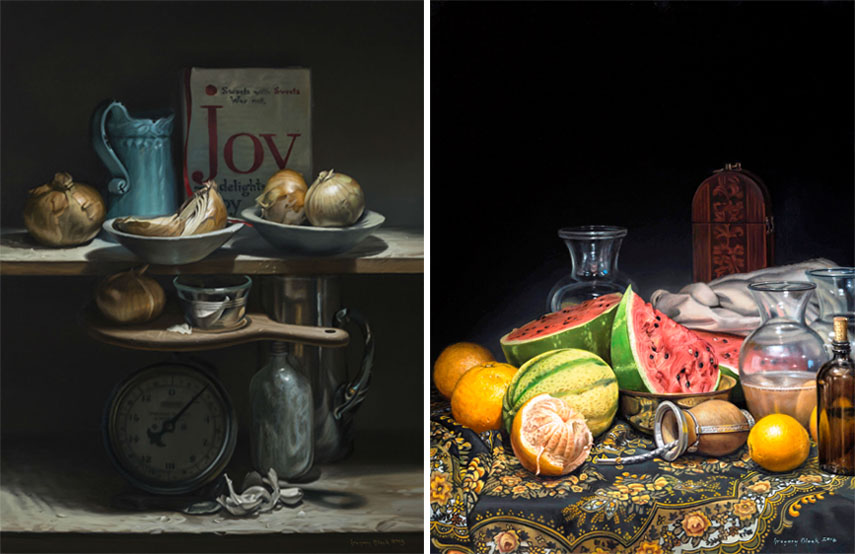 To Paint Still Life
To paint still life often means to paint food, and throughout the history of the arts many chose this particular topic in order to experiment and broaden their technique and style. For Gregory Block, a painting is like any recipe, as it must use a coherent set of ingredients to obtain a successful composition. For him, a weak composition can be "just as disappointing as a flat soufflé; too much red can be just as overpowering as too much cayenne." Just like in cooking, the artist attempts to put just the right elements together, and even though food as the subject isn't exactly new, his approach is appreciated for his ability to manage the overall image and to give it that unique balance of lighting and proper arrangement. His radiant fruits and vegetables make our mouths water, while at the same time we're in awe before the artwork of such quality and value.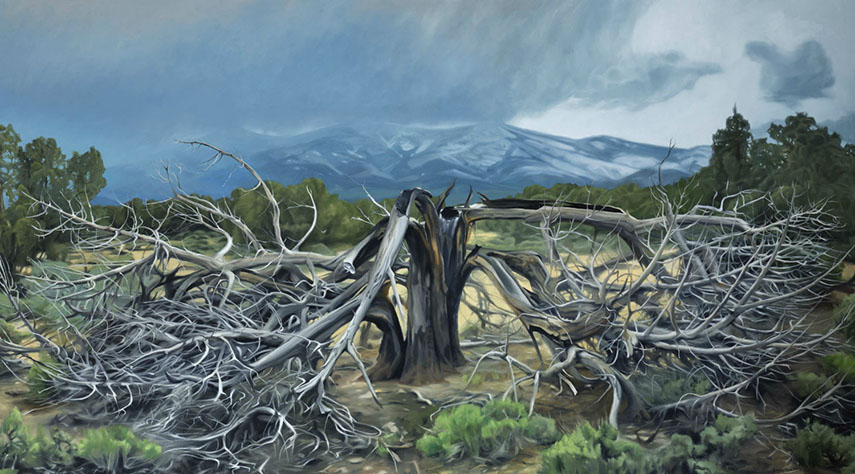 Experimenting with Aluminum Cans
That Gregory Block is an original artist shows his recent experimentation with a lesser-known medium in art - aluminum cans. In his practice, he empties, cuts and scorches the vessels, subsequently collaging them together into depictions of maps or abstract constructions. Going to demonstrate how much craftsmanship, planning and thought goes into his work, the artist works with the cans with distortion, burning them to varying degrees, like in the case of the artwork titled Explorer's Map. It is a brand new vision of our world, one where its elements shine and connect to us on a different level, revealing that there are no boundaries to creativity and that art surely hasn't been exhausted of ideas.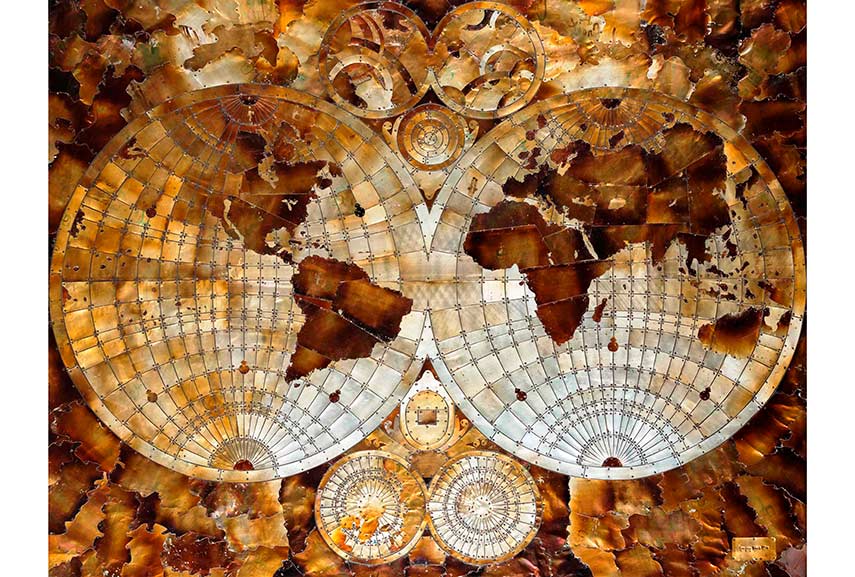 Gregory Block Art at Gallery 1261
The brilliant technique and an impeccable use of oils is what makes Gregory Block stand out among those who stick to depicting realism in the age of technological inventions and abstract tendencies. His artworks are bound to impress us and stay in our memory for a long time to come. The solo exhibition of works by Gregory Block will be on view at Gallery 1261 in Denver, CO, USA, from October 14th through November 5th, 2016. The opening reception is scheduled for October 14th, from 6pm to 9pm.
Featured images in slider: Gregory Block - Over-easy. Oil, 20 x 22 inches. $3,900; Pamplemousse. Oil on board, 10 x 18 inches. $2,800. All images courtesy Gallery 1261.