The very first Grenoble Street Art Festival 2015 will start soon at several location in the city of Grenoble in France. The festival is organized by Spacejunk Art Centers and will present diverse styles in street art including collages, stencil, urban sculptures, installations, monumental and traditional murals. Other works of visual arts will be on display as well such as photography, works on canvas, digital works, video works at numerous exhibitions set up both at the galleries and at the streets of Grenoble.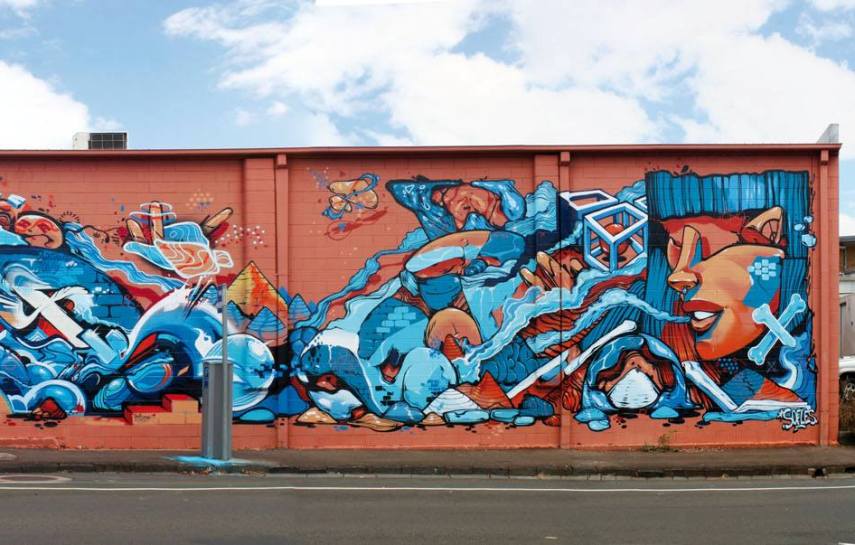 The First Grenoble Street Art Festival
This will be the very first Street Art Festival Grenoble, an event that aims to be the most comprehensive street art festival in Europe. It was initiated by street art expert and a curator at Spacejunk Art Centers, Jérome Catz and with the permission of the local authorities the festival will be held in seven locations all over Grenoble including its galleries, street and squares. The festival will last for 12 days and it will offer a rich program to enjoy. An exhibition of street artworks will be on display throughout entire duration of the festival in the vast spaces of Ancien Musée de Peinture and a large mural will be created at the Championnet quarter in Grenoble. The festival will also include a book fair dedicated to street art literature, an street art conference, a Q&A with the artists and many other activities.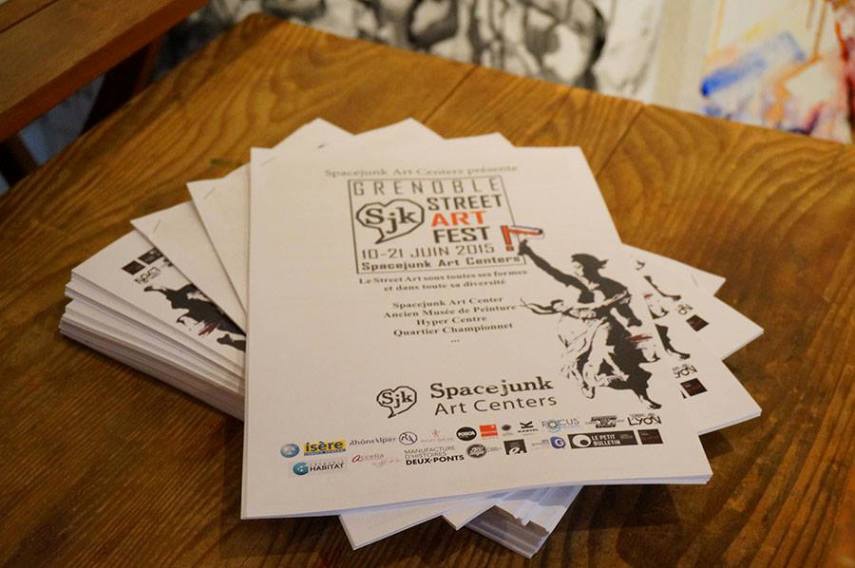 Participants of the Grenoble Street Art Festival 2015
The Grenoble Street Art Festival 2015 will gather over 30 participants including both local and internationally acclaimed street artists. The reception with street artists C215, Isaac Cordal and Jérome Catz will be held at Décitre library. Spanish artist Isaac Cordal will be opening the Moments de Solitude exhibition at Spacejunk Art Center while the conjoint exhibition by Da Cruz & Kouka appropriately titled Tandem Epicé will open at Nunc gallery. A large mural by Mr. Wany will be created and officially presented to public at Championnet quarter while Rubbish, Petite Poissone and The Sheepest will be creating collages at the same area. Other participant will include Green, LKS1, Crewcaracha, Vinz, Contratak, Diseck, Srek, Goin, Wanyone, Serty 31 and many others.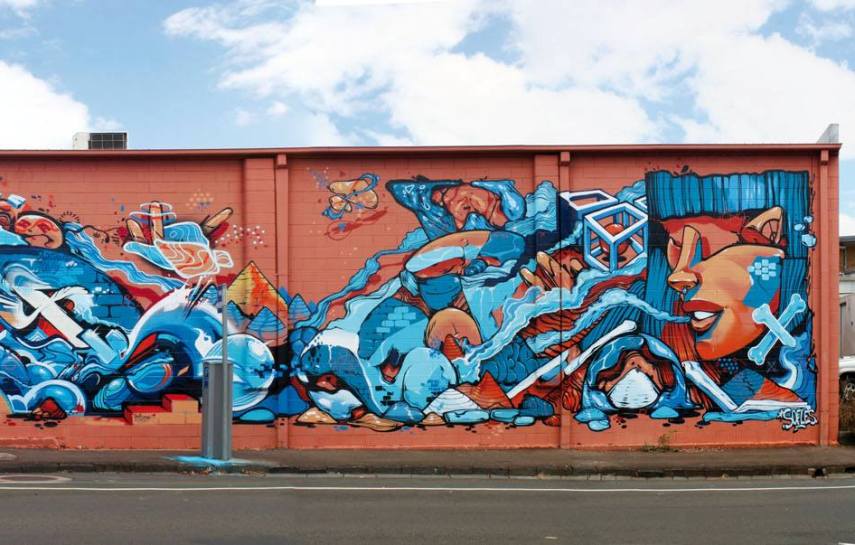 The Grenoble Street Art Festival by Spacejunk Art Centers
The Grenoble Street Art Festival will open on June 10th. The festival is organized by Spacejunk Art Centers in Grenoble, France a gallery that represents the place of expression for the artists of Lowbrow, Board Culture, Pop Surrealism and Street art movement. The festival has been in preparations for three years before it was ready to be presented to the public. Grenoble Street Art Festival will last until June 21st, 2015 and the entrance to the festival is free.
We'll be keeping up with the Street Art Festival Grenoble in the years to come and you can keep up with street art by signing up for My Widewalls.
Featured image: LKS1 - Votour's birthday
All images courtesy of Street Art Festival Grenoble Facebook Page