In 1971, the pioneers of video art Steina and Woody Vasulka founded the iconic venue called The Kitchen, in order to showcase the latest production in the field. In only a couple of years, it became the melting pot of the thriving avant-garde scene in New York, and was a stimulating and culturally influential environment that nurtured a generation of prolific artists.
One of them was Gretchen Bender, an outstanding multimedia artist working with computer graphics, video, installation, etc., who changed the course of new media art during the 1980s. In order to examine her practice to the full extent and contextualize it accordingly, a multi-disciplinary project space Red Bull Arts decided to produce the first posthumous retrospective of the artist under the title So Much Deathless.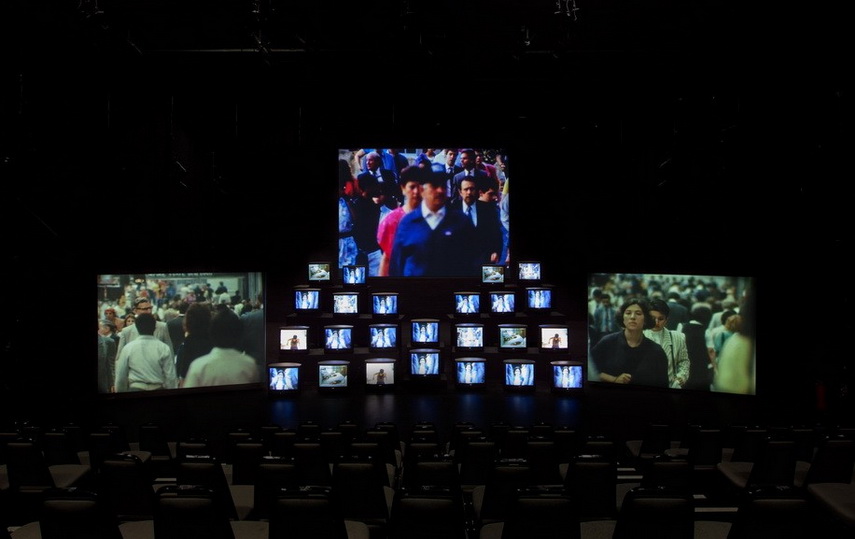 The Pioneer of Computer Art
Gretchen Bender arrived in New York in 1978 and shortly after became affiliated with the prominent artists centered around the artist-run space called Nature Morte such as Robert Longo and Cindy Sherman, as well as artists connected to The Kitchen like choreographers Bill T. Jones and Arnie Zane, and musicians Stuart Argabright and Vernon Reid.
The artist developed her techniques further while running a feminist-Marxist screen-printing collective in Washington DC, so her early two-dimensional works made in New York were based on the constellation of images used from different sources – appropriated from other artists, the news, as well as corporate and military advertising imagery.
Bender was unstoppable in her explorations and soon she embraced the latest computer and video technology as a tool for producing radical and quite subversive artworks. First, she experimented with single-channel videos, and then with her immersive and large scale so-called electronic theatre installations (for example, the installation Dumping Core from 1984 was made out of thirteen monitors and four channels). She even went further in articulating the mainstream media by producing commercial works such as the iconic intro sequence for America's Most Wanted, or music videos for bands like Babes in Toyland, New Order, R.E.M.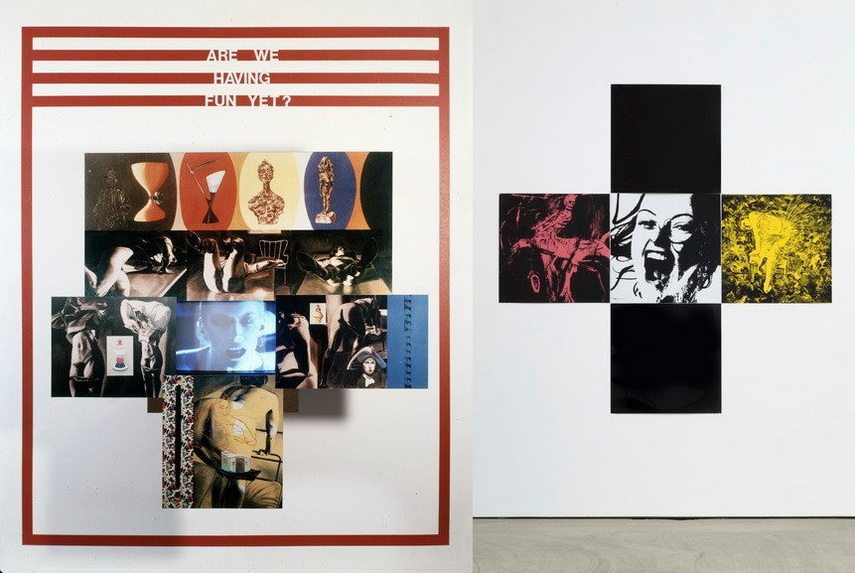 The Exhibition
The current exhibition in New York is a critically-charged survey aimed to pose questions about the (mis)use of images and media instrumentalization. The working process was made in cooperation with the Gretchen Bender Estate and was enforced by oral histories of her friends and collaborators. The manager of the foundation Cay Sophie Rabinowitz stated the following:
Gretchen Bender was the most radical, and perhaps the least known, artists of her generation. Her engagements with moving images, the technologies of television, digital graphics, and other popular formats remain urgent and fresh, yet contemporary viewers have only had rare opportunities to see her works installed. This retrospective, the first in nearly thirty years, presents Bender's oeuvre as a whole. In particular, the study and inclusion of archival material, and the careful restoration of certain media components have been vital to making this exhibition of Gretchen Bender's work an exemplary accomplishment.
The installment covers each aspect of Bender's dense oeuvre starting with her early photographic installations, through to the archival material from her magnum opus, to the electronic theatre installations such as Total Recall from 1987, as well as artworks and videos which were not publicly exhibited since the 1980s or 1990s.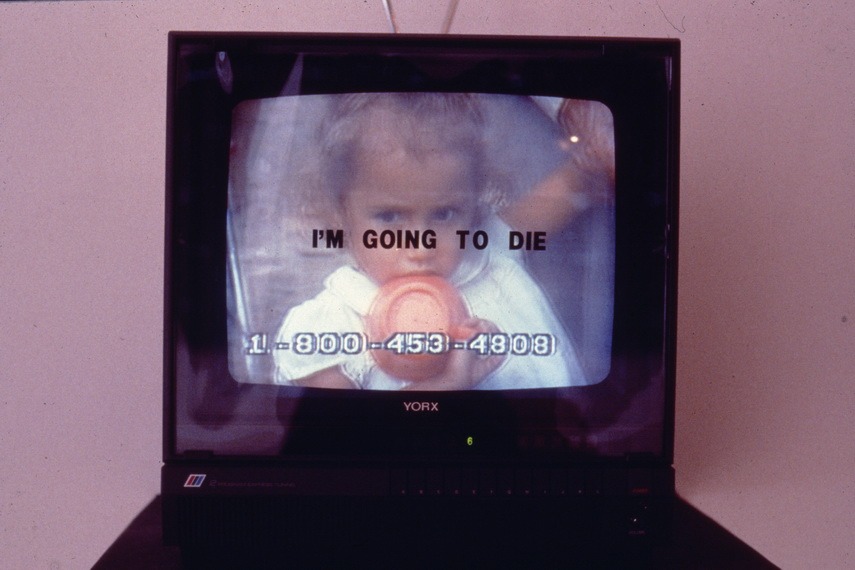 Gretchen Bender at Red Bull Arts
This impressive retrospective is important for numerous reasons, however, it shows how well Bender, who passed away in 2004, understood the media climate and its rapid domination. She anticipated the screen- or image-centered reality we are living today characterized by the hypocrisy of smartphones, visual and data-tracking surveillance, the melding of politics and entertainment, and fake news.
The presentation of an excerpt and reprisal of Bill T. Jones / Arnie Zane Company's canonical work, Still/Here (1994), a performance which included a video score and set design by Bender will happen during the exhibition, along with exhibition tours, artist talks, film, and video screenings.
So Much Deathless will be on display at Red Bull Arts New York until 28 July 2019.
Featured images: Gretchen Bender - Military Escalation-Dare to be Stupid, 1986. Computer Animation/Spectacolor Light Board 20' x 40' Part of Messages to the Public exhibition, 3/16/1986 – 3/30/1986. Artwork courtesy of: Jane Dickson, Project Initiator and Animator Courtesy of Public Art Fund, NY; Gretchen Bender - Installation view of TV Text and Image at the Donnell Library, New York, 1990. Live television broadcast on 12 monitors, vinyl lettering, and shelves. Courtesy of the Gretchen Bender Estate and OSMOS. Courtesy Red Bull Arts New York.