"Grief turns out to be a place none of us know until we reach it," Joan Didion wrote in A Year of Magical Thinking. It can be argued that grief is one of the most powerful emotions in art. Throughout history, many artists channeled the emotions of loss and mourning into powerful images of universal human suffering.
In early 2021, New York's New Museum will present a show that brings together works that address black grief as a national emergency in the face of a politically orchestrated white grievance. Originally conceived by the celebrated late curator Okwui Enwezor and presented with curatorial support from advisors Naomi Beckwith, Massimiliano Gioni, Glenn Ligon, and Mark Nash, the exhibition Grief and Grievance: Art and Mourning in America will present works by 37 artists, such as Jean-Michel Basquiat, Dawoud Bey, Mark Bradford, LaToya Ruby Frazier, Theaster Gates, Arthur Jafa, Daniel LaRue Johnson, Deana Lawson, Kerry James Marshall, Julie Mehretu, Lorna Simpson, Hank Willis Thomas, Kara Walker, and Carrie Mae Weems.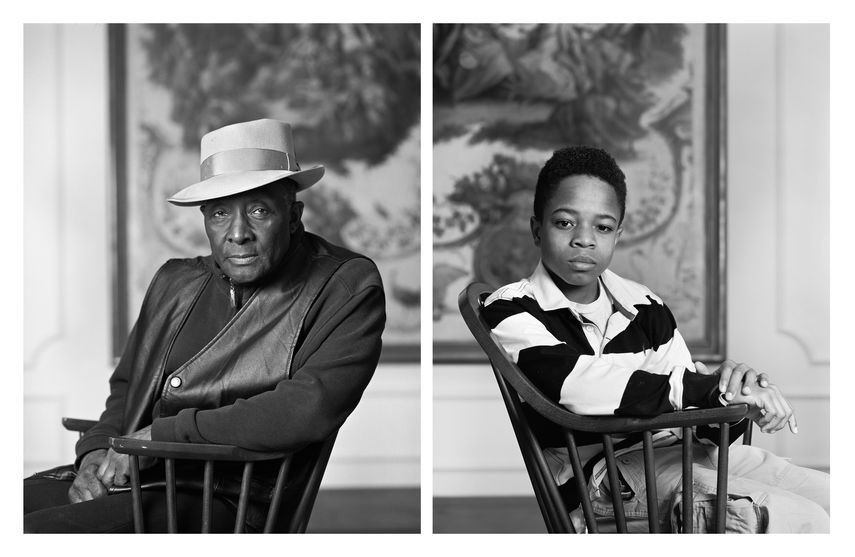 The Vision of Okwui Enwezor
In 2018, Okwui Enwezor was invited by the museum to organize the show, who immediately took it as one of his most personal projects, and one of his most political. Following Enwezor's passing in 2019, the museum established an advisory team, comprised of longtime collaborators and friends of Enwezor, including the artist Glenn Ligon; Mark Nash, Professor at the University of California in Santa Cruz, and co-curator of many of Enwezor's projects; and Naomi Beckwith, the Manilow Senior Curator of the Museum of Contemporary Art in Chicago, whom Enwezor had chosen as one of the jurors of his 2015 Venice Biennale. They worked together to realize and interpret Enwezor's vision for the show, at the same time paying a tribute to his work and legacy.
Since he began working on the project, Enwezor wanted to open the exhibition in proximity to the American presidential election, as a powerful response to a crisis in American democracy. Although postponed due to the pandemic, the exhibition still holds a mirror to America's past, present, and future.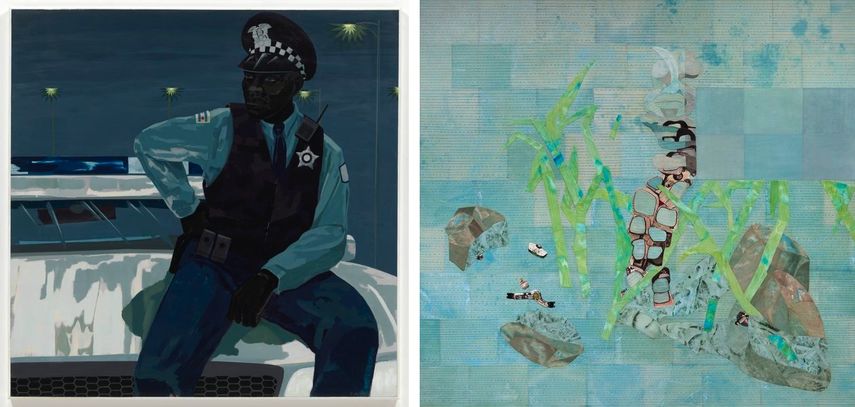 Works on View
The exhibition puts on view artworks that address the concept of mourning, commemoration, and loss as >a direct response to racist violence experienced by Black communities across America. These pieces span a range of media, from video, painting, sculpture, installation and photography to sound and performance, and stand alongside several key historical works and a series of new commissions.
As Enwezor saw it, the works in this exhibition help illustrate the idea of mourning as a practice that permeates the social, economic, and emotional realities of Black life in America.
The exhibition links the experience of mourning to moments of political action and engagement across American history through works such as Jack Whitten's Birmingham, Daniel LaRue Johnson's Freedom Now, Number 1 and Jean-Michel Basquiat's Procession; highlights the presence of performance and music as spaces for community mourning and remembrance through works by artists such as Rashid Johnson, Okwui Okpokwasili, and Tyshawn Sorey; points to the use of abstraction as a strategy for confronting or mediating moments of historical violence or social upheaval through works by artists such as Mark Bradford, Ellen Gallagher, Jessie C. Jones, and Julie Mehretu; as well as includes images of racial violence, death, and mourning in the digital age by created younger artists across a variety of forms.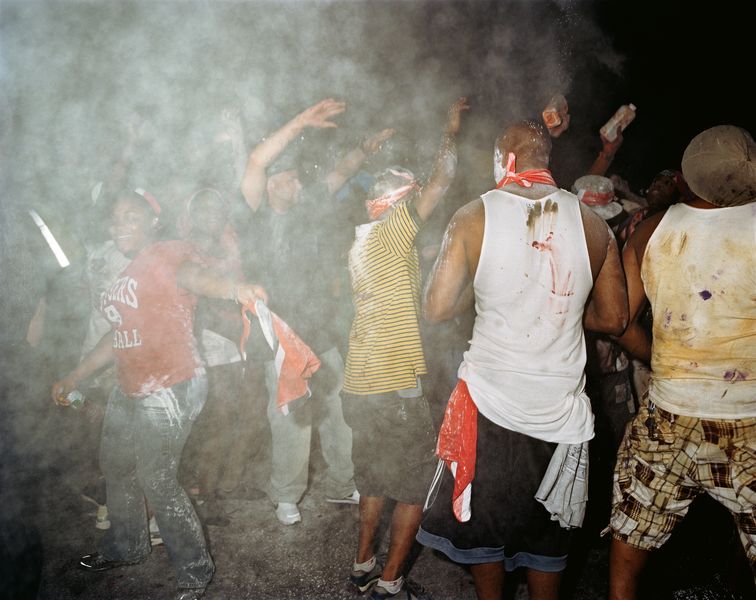 Grief and Grievance at the New Museum
The exhibition Grief and Grievance: Art and Mourning in America will be on view at New Museum in New York from February 17th until June 6th, 2021.
The exhibition catalogue published with Phaidon will be released ahead of the exhibition opening, in fall 2020, to concede with presidential elections. It includes contributions from Elizabeth Alexander, Naomi Beckwith, Judith Butler, Ta-Nehisi Coates, Okwui Enwezor, Massimiliano Gioni, Saidiya Hartman, Juliet Hooker, Glenn Ligon, Mark Nash, Claudia Rankine, and Christina Sharpe.
Featured image: Theaster Gates - Gone Are the Days of Shelter and Martyr, 2014. Video, sound, color; 6:31 minutes. © Theaster Gates. Courtesy White Cube and Regen Projects, Los Angeles. All images courtesy New Museum.