Last year's Griffin Art Prize winner Chudamani Clowes, will open her comprehensive and eagerly awaited multidisciplinary solo show at the acclaimed London gallery. White City exhibition comes as a result of a six month residency program organized by Griffin gallery. During her residency, the artist experimented with styles and materials in order to explore the issues of globalism, colonial discourse and the relationship between transient population and migrant communities in London. White City exhibit will include a variety of mediums such as ceramics, prints, paintings, performance and sculptures.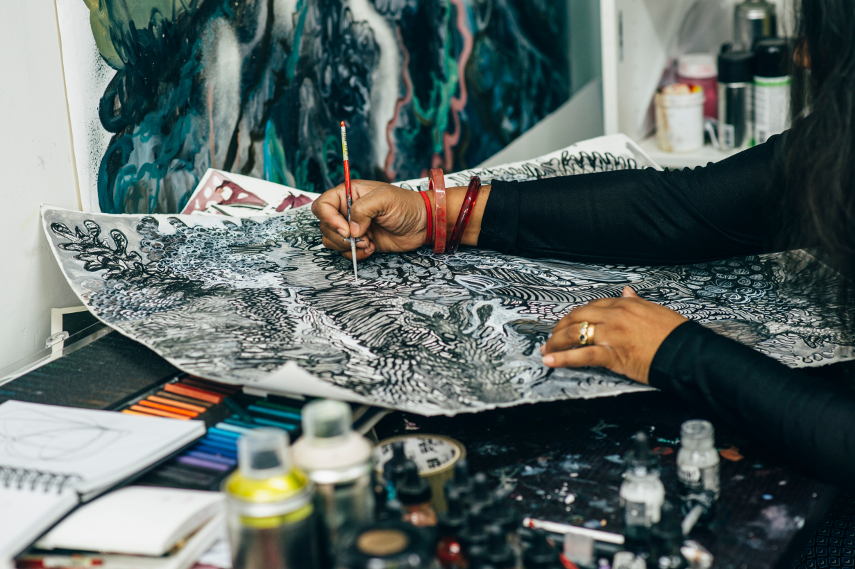 The White City Area in London
The exhibition borrows its title from the area in proximity to Griffin gallery, where the Franco-British Exhibition was held in 1908. In the past six months, Chudamani Clowes had the opportunity to explore the district as well as her own cultural and social history in relation to the surrounding space. Inspired by the 1908. exhibition archives, that describe elephant troops that were brought to London from Sri Lanka, the artist portrays the history of never-ending migrations. Being interested in individual life stories, the 2014 Griffin Art Prize winner creates a series of characters to address the issues of historical past, human displacement and diaspora. Since these issues have consequences for all of us, Chudamani Clowes invites everybody to get involved and interact with her artworks. The visitors are encouraged to try on wearable pieces and join the performance that will be set against the background composed of paintings, sculptures and sound.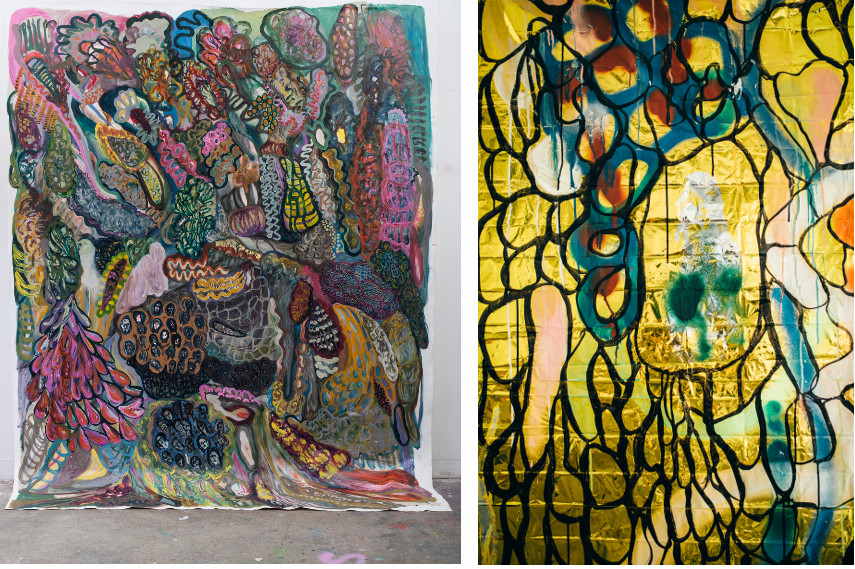 Jellyheads and Banana Paintings by Griffin Art Prize Winner Chudamani Clowes
In order to convey both historical and contemporary Mediterranean migrations, Chudamani Clowes creates an imaginary narrative where humans are replaced with jellyfish. The main problems of migrants are depicted through a series of works created on survival blankets, which symbolize the difficulties these people encounter throughout their journey to Europe. White City exhibition artworks are also addressing the question of racism in modern society. Portraits of black footballers that play for the local club Queens Park Rangers, are created by applying aromatic banana oil on banana paper to evoke the racist abuse often endured by black players in Europe.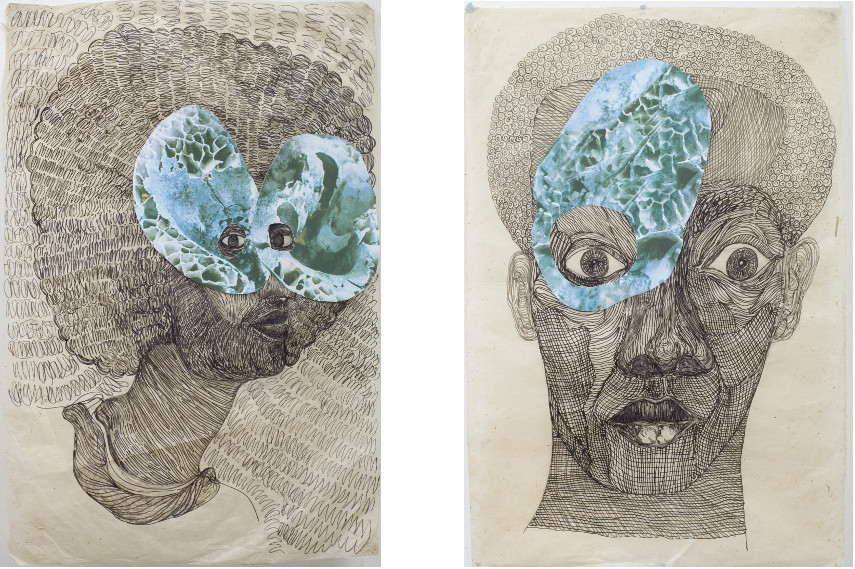 Griffin Art Prize Residencies
White City exhibition is a part of a program designed for the Griffin Art Prize winners. Griffin Art Prize is awarded to emerging artists in painting and drawing. Every year since 2012, a group of experienced judges determines the prize winner based on the innovation and the potential of their work. The reward provides a six month residency for one talented artist in the Griffin gallery studio building and finest art materials, with the aim of producing new works that will be exhibited at the gallery space upon completion of the program. The exhibition is a showcase for collectors, critics, art world professionals and the general public. The show will be accompanied by Amy Walker's documentary film about the exhibit, White City area and its connection to Chudamani Clowes. White City exhibition will open on August 28th and will run through October 2nd, 2015 at Griffin gallery in London.
Award us with your time and attention. Sign up for My Widewalls for FREE!
Featured images: Griffin Art Prize 2014 Winner Chudamani Clowes and Griffin Gallery Studio During Art Residency
All images courtesy of Griffin Gallery