How does gravity influence the perception of the landscape? What are the connections between temporality and space? What happens when a horizon is neglected in an image? What are the boundaries of a painted image? These are only some of the questions that can be posed when you look at the amazing works by Chloë Manasseh and Jennifer Campbell (be sure to check out our list of 10 women in contemporary art). These two amazing artists are dealing with the notion of landscape – landscape not to be understood only as physical space that is subject of an image, but as a broader context in which subject can be placed. For Manasseh and Campbell, a canvas is not just a pure platform for aesthetical exercises; it's more than that – it's an opportunity to  investigate the possibilities of perception, spatial and temporality issues. As a result, final products of artistic practices of these two great artists are beautiful paintings. They will be exhibited at Transition Gallery in London, in a show entitled Grounded.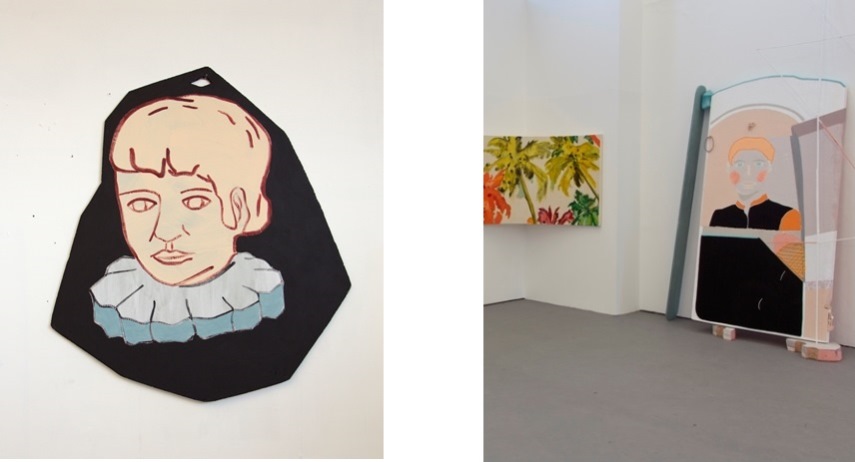 The Art of Chloë Manasseh and Jennifer Campbell
Both Chloë Manasseh and Jennifer Campbell are interested in questions of perception, identity and deconstructed landscape. They temporarily embody a state of identity within their perceived landscapes, deconstructing, reducing and transforming what they visually perceive on a daily basis.  Manasseh's interests lie in the notion of perception of space; how orientation, movement and balance within a space affect spectatorship and the role memory plays in activating spectators' senses (these issues are often a subject of works by artists who are linked with conceptual art movement). While the engagement of a body is crucial in both the making and viewing of her work, the artist's ideas of walking and looking up in a landscape seem central to Manasseh's work aiming to understand the perception of a space. On the other hand, Jennifer Campbell's practice acknowledges gravity as a symbol of physical presence, with the materiality of her paintings presenting a futile attempt for the image to become real. Each work embodies a temporary identity, with paint lending a flashy surface to the everyday material that she paints on.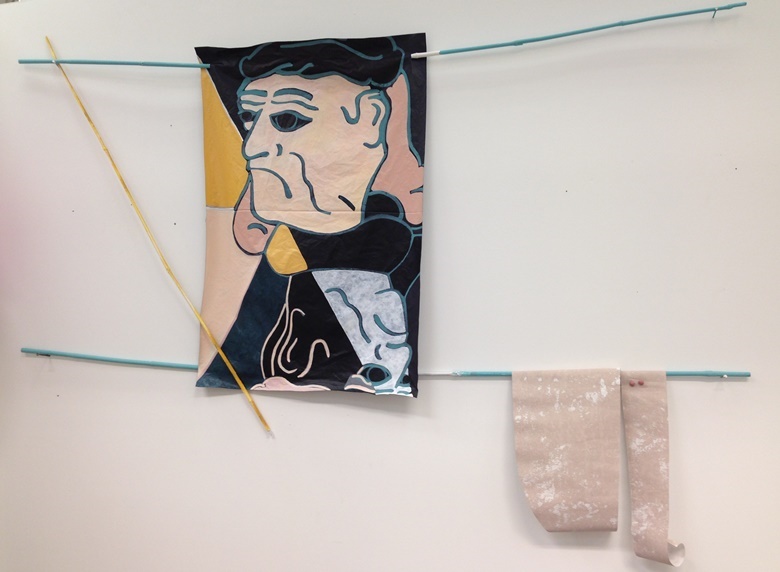 Grounded at Transition Gallery
The title of the exhibition of new works by Chloë Manasseh and Jennifer Campbell may refer to several things, since the term Grounded may have several notions. Still, one is the most appropriate for the show at Transition Gallery, and that is - an unexpected reflection of the self- imposed limitations of the painter in the studio. What is common in the art of these two artists (which will be quite visible during the show) are their shared concerns for travel and transformation within landscape. Traversing the boundaries of the painted image, the works sit in a restless space between the pictorial and the physical, with high regard for the manual application of paint. While Campbell is more focused on temporary identity, with paint lending a flashy surface to the everyday material that she paints on, Manasseh omits the horizon completely, leaving the work in a vertiginous state.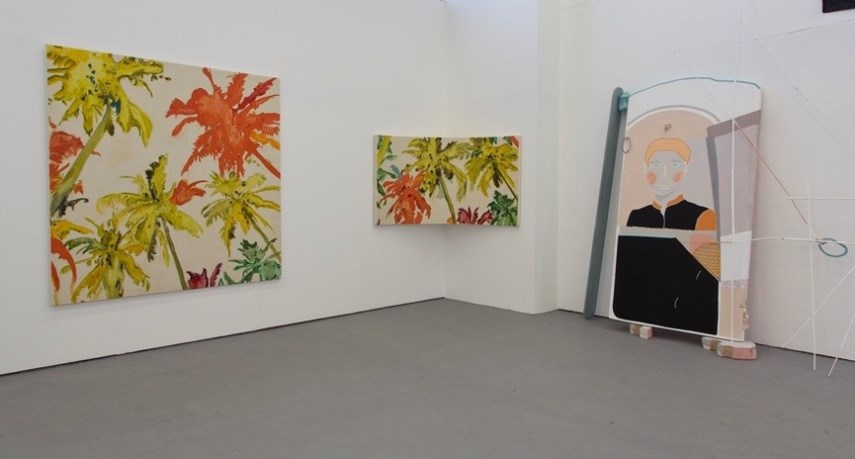 Grounded: Chloë Manasseh and Jennifer Campbell at Transition Gallery
Truly amazing works, both in terms of aesthetics and conceptuality, will be on view at Transition Gallery. For all art lovers, this is a must-see event. So, write it down. The Grounded show with the latest works by Chloë Manasseh and Jennifer Campbell will be on view from July 25th until August 16th, 2015 at Transition Gallery in London.
To be informed about upcoming exhibitions, be sure to sign up for My Widewalls! It's free of charge!
Featured Image: Jennifer Campbell and Chloe Manasseh Installation Shot, detail, 2014
All Images courtesy of Transition Gallery.