Among the various sculpture parks in the United States, one of the most fascinating ones is Grounds For Sculpture (GFS). This 42-acre sculpture park and museum located in Hamilton, New Jersey was founded by the sculptor John Seward Johnson II in 1992 for the public on the premises of promoting and appreciating contemporary sculpture.
Throughout the years, the collection grew and the site gained fame for its numerous exhibitions, published catalogues, educational programs, and community events. Since 2000, Grounds For Sculpture has been operating as a nonprofit organization funded by art patrons, donations, grants, and the profit acquired from selling tickets.
Now, before we take a closer look at the park's stunning collection of sculptures and the surrounding park, it is mandatory to revisit Johnson's own practice to understand the background of Grounds For Sculpture as his major life achievement.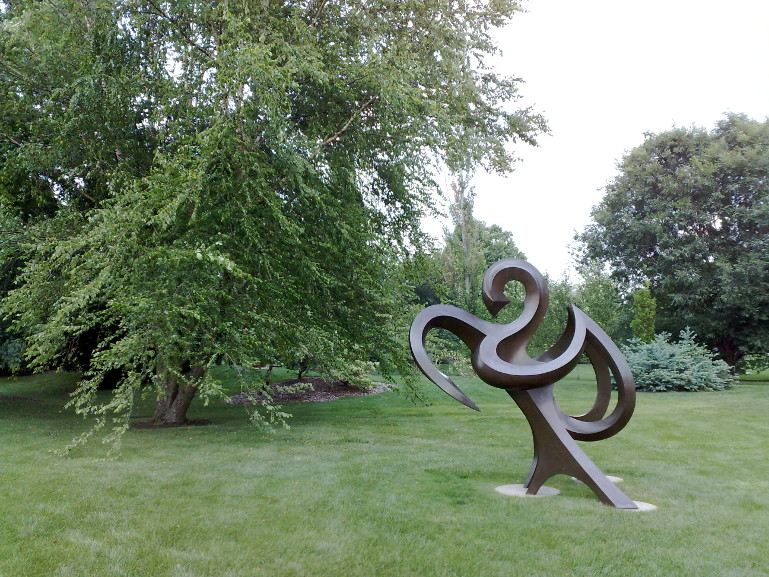 The Domains of John Seward Johnson
John Seward Johnson II (1930 – 2020) was a celebrated American artist and a grandson of Robert Wood Johnson I, the co-founder of Johnson & Johnson, one of the world's leading healthcare corporations. Before committing himself to art, he worked for the family corporation until 1962. Initially, the artist focused on painting, and around 1968 he shifted to sculpture and gradually became known for life-size bronze statues produced based on living people's castings.
Most often, Johnson's artworks were assembled by a large number of technicians. He also used digital technology in the manufacturing process. His signature aesthetic was exposed to criticism and was labeled as kitsch, but this didn't stop him in pursuing his artistic career. One of his most notable commissions came from the United States Information Agency, asking him to represent the freedoms of the United States, in a public and private partnership sponsored by General Motors and many other US corporations.
In 2003, Johnson's art reached its peak with the solo exhibition Beyond the Frame: Impressionism Revisited at the Corcoran Gallery of Art, for which the artist produced sculptures imitating famous Impressionist paintings.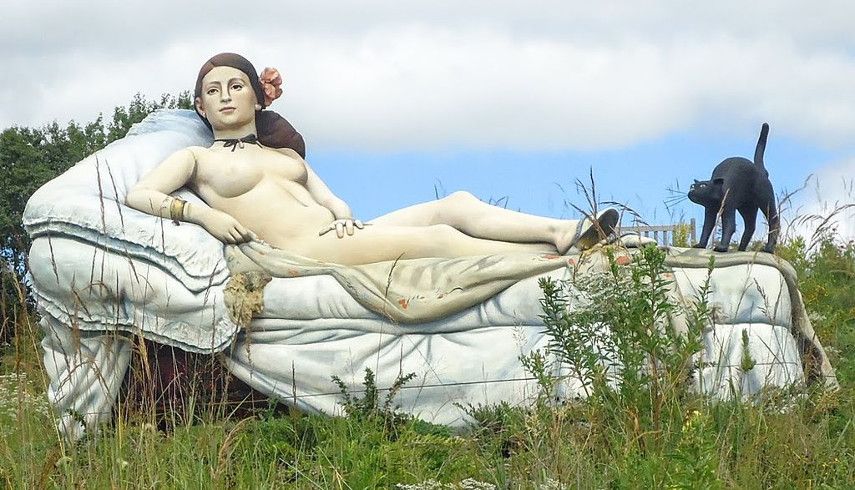 The Specificity of Johnson's Outdoor Collection
Aside from his own artistic practice, in 1984 J. Seward Johnson decided to open a public sculpture garden and museum in Hamilton to bring people closer to contemporary sculpture in a place where they could experience various artifacts in a tame and informal setting. In 1986, the artist/philanthropist conducted an architectural competition for the design of a sculpture park and Brian Carey of AC/BC Associates in New York City was selected as the Project Architect.
The former site of the old New Jersey State Fairgrounds was abandoned for years and in a horrific condition. However, Grounds For Sculpture was imagined as a garden and arboretum and a place to accommodate outdoor sculpture. The construction began in 1989 and Grounds For Sculpture was opened for the public in 1992. The final design included different elements such as terraces, courtyards, ponds, and bamboo groves. Ever since, over two thousand trees have been planted, as well as other plant species collected from estates, abandoned nurseries, and construction sites.
The park includes sculptures by renowned artists such as Kiki Smith, Clement Meadmore, Beverly Pepper, Anthony Caro, George Segal, and Magdalena Abakanowicz, whose work Space of Stone was commissioned for the GFS along with the sculpture Garden State by Isaac Witkin.
A total of two hundred and seventy astounding works, including the ones made by Johnson himself, populate Grounds For Sculpture, alongside ones located in six indoor exhibition spaces. The shifting nature of the GFS makes it more fluctuating and alive. For instance, in 2013 Seward Johnson's famous Forever Marilyn sculpture was moved from Palm Springs, California (where it was installed in 2012) to the sculpture park for his 2014 retrospective exhibition and it remained there on display until September 2015.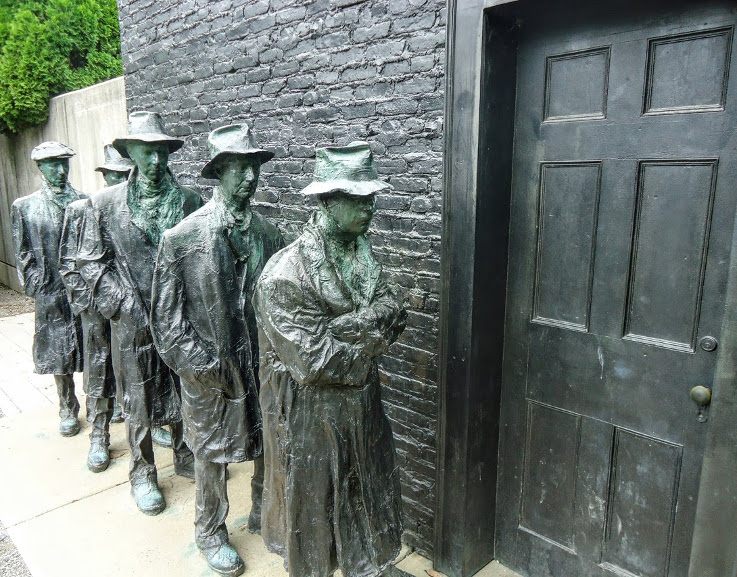 The Significance of Grounds For Sculpture
Another one of the park's prominent features is Rat's Restaurant, conceptually designed by Johnson in the manner of Impressionism, while the outer space surrounding the restaurant is covered with Johnson's own impressionist-inspired sculptures, including a bridge over a lily pond inspired by Monet's painting Water Lilies and Japanese Bridge. A slightly bizarre trivia is that during the Pokémon Go craze in 2016, this sculpture park hosted Catch 'Em All Tours specifically crafted for Pokémon players for which forty PokéStops and four Pokémon gyms were installed on the property.
In 2017 a grand exhibition exploring the historical context and the development of GFS titled A Grounds For Sculpture History: The Land in Pictures and Words was organized by Robert Wood Johnson University Hospital at Hamilton and the Princeton Photography Club. It featured different artifacts to cover the story of the site that became a haven for sculpture accessible to everyone. Even today, almost four decades later, Grounds For Sculpture works without interruptions as it stands proudly as an important American facility that largely contributes to the mediation of sculpture as a media.
Grounds For Sculpture
Featured image: Museum building at Grounds for Sculpture. Image creative commons.